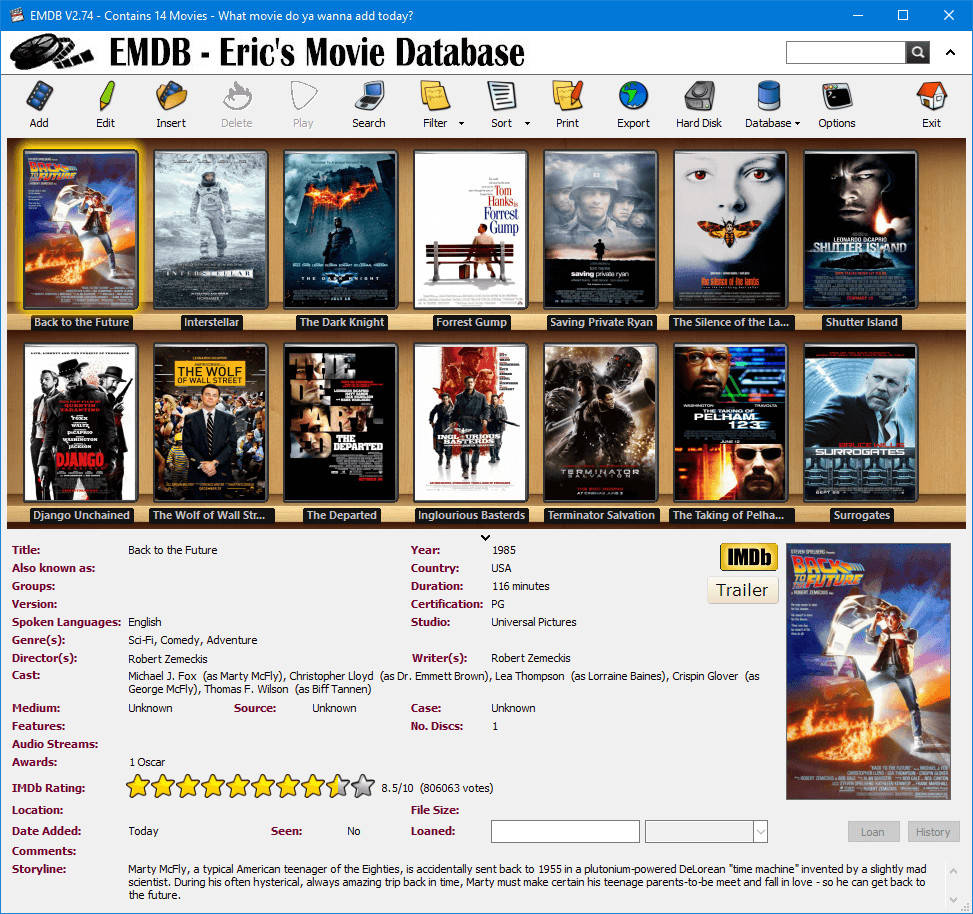 EMDB is an application to keep track of your movie and TV Series collection. Both physical discs and media files are fully supported. With an automatic import from the database of IMDB, export to csv, text or HTML, thumbnail cover preview, a loan tracker, advances search and filter functions and multi-language user interface. EMDB doesn't need a .NET framework or any other external libraries and is therefore fully portable. And best of all... it's free!.
EMDB 5.08 changelog:
User interface: Improved filtering on SD / HD.
Database: save selection to new database does not include cast pictures, posters and backdrops.
TheMovieDb import: improved importing the Studio.
IMDb import: Fixed importing extended plot outlines.
User interface: Custom streaming services were not always added to thwe selection dropdown.
Search: Fix Search Composers window showed a list of actors instead.
User interface: Fixed cursor for resizing the main EMDB window.
User interface: Added Sort on family name for Edit Directors, Writers and Composers windows too.
Search: Improved search on actor from cast in the Edit screen.
Translations: Updated the Arabic, Czech, French, German, Simplified Chinese, Spanish and Dutch translations.
Download: EMDB 5.08 | 5.5 MB (Freeware)
Link: EMDB Home Page
Get alerted to all of our Software updates on Twitter at @NeowinSoftware