Human Resources isn't just a department in a business - it is the heart and soul. Claim your free complimentary copy today before supplies run out!
What's it about?
As an HR professional, don't you want to hire the best talent and create an environment where your employees can thrive?
With over 65,000 total courses on Udemy, it can become overwhelming to find the perfect course for you. We sifted through the options and weeded out the mediocre from the excellent. This guide assembles the top 13 HR online courses to help with recruitment, hiring, navigating diversity, HR fundamentals, performance management and much more.
These courses will help you get the most out of your employees.
How to get it
Please ensure you read the terms and conditions to download this free eBook. Complete and verifiable information is required in order to receive this free offer or simply connect with LinkedIn. If you have previously made use of these free offers, you will not need to re-register. While supplies last!
>> Get the "Top 13 HR Online Courses" free eBook
Offered by TradePub.com, view their other free resources.
This is a time limited offer.
---
Not for you?
That's OK, there are other free eBooks on offer you can check out here, but be aware that these are all time-limited offers.If you are uncomfortable sharing your details with a third-party sponsor, we understand.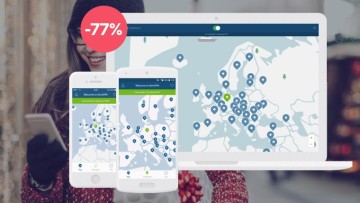 Or via our preferred partner, you can Save 77% off a 3-year subscription to NordVPN. Get it for the equivalent of just $2.75 a month!
How can I disable these posts? Click here.
---
Disclosure: A valid email address is required to fulfill your request. Complete and verifiable information is required in order to receive this offer. By submitting a request, your information is subject to TradePub.coms Privacy Policy.