7 Days is a weekly roundup of the Editors' picks of what's been happening in the world of technology - written with a dash of humor, a hint of exasperation, and an endless supply of (Irish) coffee.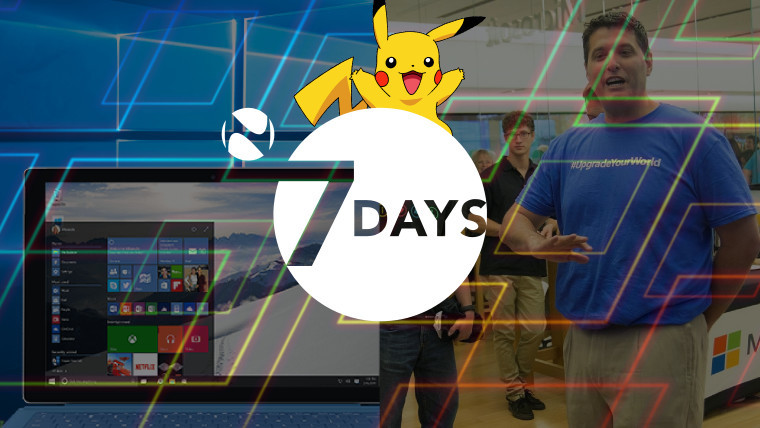 It's been another exciting week across the world of technology, with no end of announcements, developments and rumors to keep us on our toes. But thankfully, the weekend is here once more - and of course, that means that 7 Days is here again to bring you up to speed with what's been happening.
Our journey begins this week with a cultural phenomenon - or an annoying distraction, depending on your perspective. Unless you've been living in isolation lately, you'll already have heard about Pokémon GO, which has been gradually rolling out around the world, including the UK, where it arrived a few days ago.
Concerns were raised about the game earlier this week, when it emerged that installing it gave its developers, Niantic, full and unfettered access to users' Google accounts. However, the company later claimed that this was an error that would be corrected. Those planning to install the game also need to be on the lookout for malicious apps masquerading as the real thing.
To the joy of T-Mobile customers in the US, the carrier announced that playing the game won't count towards their data caps for one year. But to the disappointment of Windows phone owners, Pokémon GO is not available for them, although they're hoping to change that with a petition.
Despite its absence from Microsoft's platforms, the company's CEO, Satya Nadella, believes that it will nonetheless benefit one of its most exciting new products. He said this week that the game's use of augmented reality "will hopefully translate into interest in HoloLens", Microsoft's holographic headset.
By the way, you can see a quick mock-up here of how Pokémon GO might look on HoloLens.
At its Worldwide Partner Conference this week, Microsoft also showcased how HoloLens is being used by Japan Airlines to improve training for the engineering crew that maintains its fleet.
Moving on, from the holographic world, to the Planet of the Apps - which is the title of Apple's first original TV show. With typical over-the-top Apple hyperbole, the show is described as "groundbreaking".
New images of the next iPhone leaked this week, showing the larger rear camera 'hump' of the new device, along with pics of retail display 'dummy models'.
Mobile chip giant Qualcomm announced the Snapdragon 821 system-on-a-chip (SoC), a more powerful and less-power hungry 'successor' to the Snapdragon 820.
The first handset to feature the new Snapdragon 821 was unveiled shortly afterwards. The top-tier ASUS ZenFone 3 Deluxe will also feature 6GB of RAM and a whopping 256GB of storage.
HTC is working on a new upper-mid-range handset known as the Desire 10, which is expected to arrive sometime during this quarter.
Alcatel launched its new upper-mid-range IDOL 4S in the United States this week, featuring a 5.5-inch Quad HD display, Snapdragon 652 SoC, and 3GB of RAM. The $349 pre-order package also includes a virtual reality headset.
ZTE is offering fierce specs at a surprisingly low price with its new Axon 7, which has a Snapdragon 820 SoC, 4GB RAM and a 20-megapixel camera, priced at just $399.
Photos apparently showing a prototype of Samsung's new Galaxy Note 7 popped up this week, and seem to confirm that it will have a dual-curved 'edge' display, as had previously been rumored.
Samsung also sent out invites to the launch event for the new device on August 2, confirming its Galaxy Note 7 name (or, strictly speaking, 'Galaxy Note7').
Samsung opened pre-orders for its new Galaxy Tab A 10.1 in the US, starting with the Wi-Fi model, priced at $299.99.
It's been quite a week for new Samsung devices. The company unveiled three new handsets: the 7-inch Galaxy J Max phablet; the oddly-named Galaxy J1 Ace Neo, and the Galaxy J2. The latter is the most interesting of the bunch, introducing 'Smart Glow', an unusual 'halo' of light around the rear camera that illuminates to signal notifications.
But that's not all. Samsung also launched the low-end On5 Pro and On7 Pro, and without a hint of irony, it proudly touted their "dazzling design" and "premium faux leather back".
Neither handset is even slightly dazzling, and "premium faux leather" is like saying "premium cheese in a can".
Samsung released a major update for its Tizen-powered Gear S2 smartwatch, bringing a range of improvements and new features.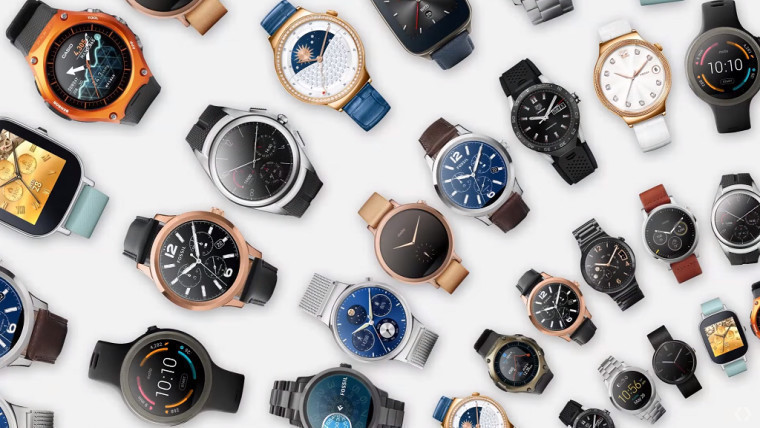 And Google released the second developer preview of Android Wear 2.0, its next-gen smartwatch OS.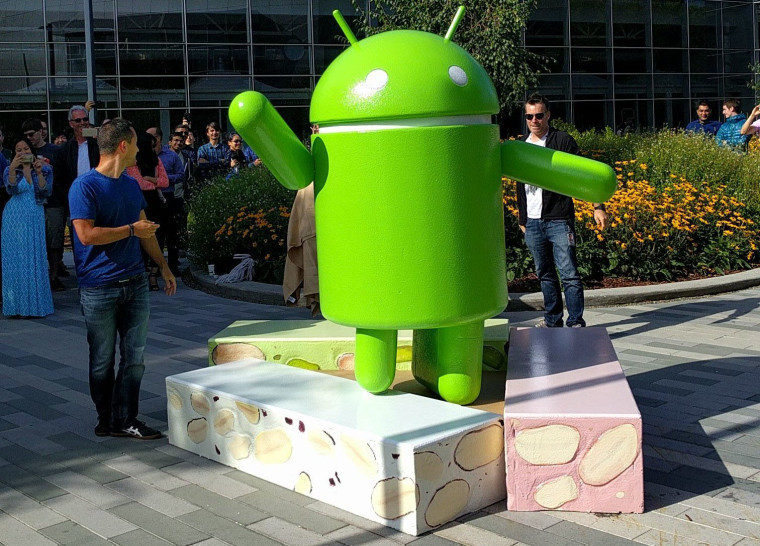 The next version of Android, 7.0 Nougat, is now on its third developer preview, and Google has made the keyboard from Nougat available to older Android handsets via the Play Store.
It's now been nine months since Google originally released Android 6.0 Marshmallow. Google's latest official figures show that that version of the OS has made its way to just 13.3% of active Android devices in that time.
Marshmallow continues to slowly make its way to more devices, and it looks like it will soon be available for Samsung's Galaxy Tab S, which was unveiled in June 2014.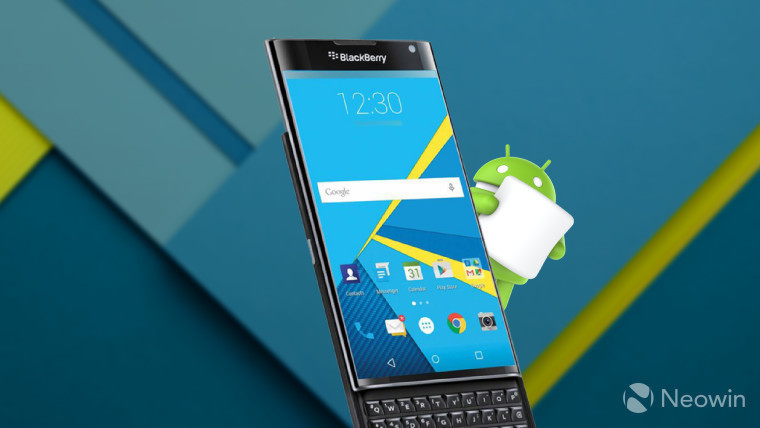 And two months later than expected, AT&T finally began rolling out Marshmallow to the BlackBerry Priv. An AT&T executive recently revealed that the Priv hasn't been popular among its customers, with a high rate of returns.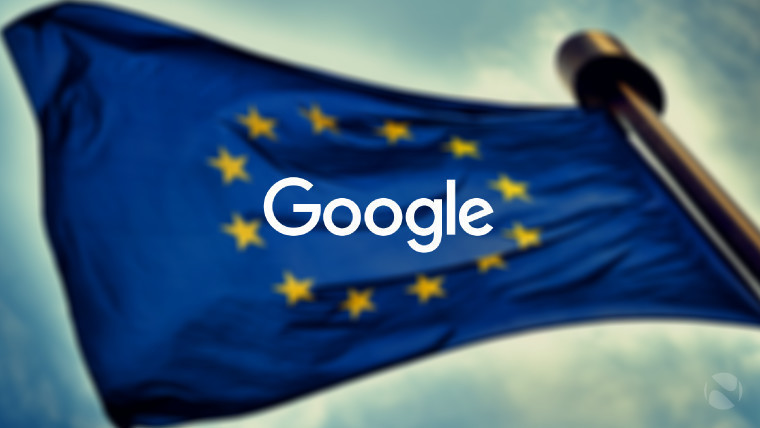 There were fresh woes for Google in Europe this week, as the European Commission (EC) said it has a "broad range of additional evidence and data" to support allegations that Google has been skewing online shopping searches in the EU in its own favor. The EC accused Google of abusing its dominant market position and hindering competition.
The EC also announced its adoption of the EU-US Privacy Shield, replacing the older Safe Harbor framework as a fresh concordat regarding the transatlantic sharing of digital data. But while the EC praised its "clear safeguards and transparency", critics of the agreement say that it doesn't offer any real privacy protections.
Microsoft celebrated "a major victory for the protection of people's privacy rights under their own laws" on Thursday, as it won an appeal against a 2014 court order compelling it to hand over customer data and emails, stored on servers in Ireland, to US authorities.
The company had previously stood firm against the order, and had even been found in contempt of court after refusing to hand over the data. The US Department of Justice says it's now considering its options.
Meanwhile, privacy advocates in the UK have raised fresh concerns over the so-called 'Snooper's Charter', officially known as the Investigatory Powers Bill. The British government admitted this week that the proposed legislation would allow it to ban the use of end-to-end encryption.
Economic uncertainty following the UK's decision to leave the EU pushed the pound sterling to a 31-year low against the US dollar last month, raising the cost of doing business in the UK for many international companies. On Monday, OnePlus raised the price of its new flagship phone, the 3, there by 6.5%, due to the weakened pound.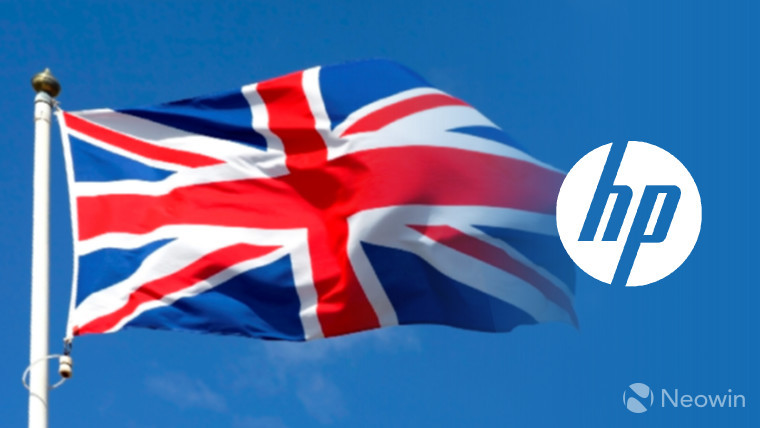 And after Dell announced a 10% increase on its prices in the UK last week, HP has now said that it will do the same, again citing Brexit-related currency fluctuations.
HP officially revealed pricing for its new flagship-class Windows 10 Mobile handset, the Elite x3, in France, Spain and the US on Friday.
The device is also available to pre-order in the UK, priced at £680, which includes a Desk Dock.
After the Microsoft Store officially cut the price of the lower-mid-range Lumia 650 by 25% in the UK earlier this month, its price has fallen further elsewhere. After originally launching for £159.99 SIM-free and on pay-as-you-go plans just five months ago, it's now available unlocked for as little as £109.99.
The Lumia 850 was a casualty of Microsoft's decision to massively scale back its phone hardware business last year - but while the device never officially went on sale, new pictures of it emerged this week.
The Lumia 850, developed under the codename 'Honjo', also appeared in a video showing it booting up to the Windows RT 8.1 Preinstallation Environment, although that video curiously identified it as the 'Lumia 650 XL'.
Four and a half years after it confirmed its plans, and over two years after Microsoft officially announced it as a Windows Phone hardware partner, Lenovo finally unveiled its first Windows handset this week - but it will only go on sale in one market.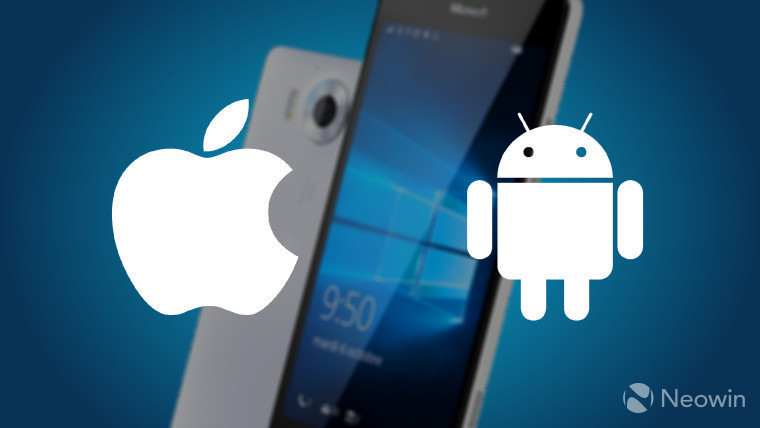 The latest smartphone sales market share figures from Kantar Worldpanel ComTech showed huge gains for Android in many major markets, while iOS sales have dipped very slightly in many parts of the world. Unsurprisingly, though, the data shows more heavy losses for Windows phone sales.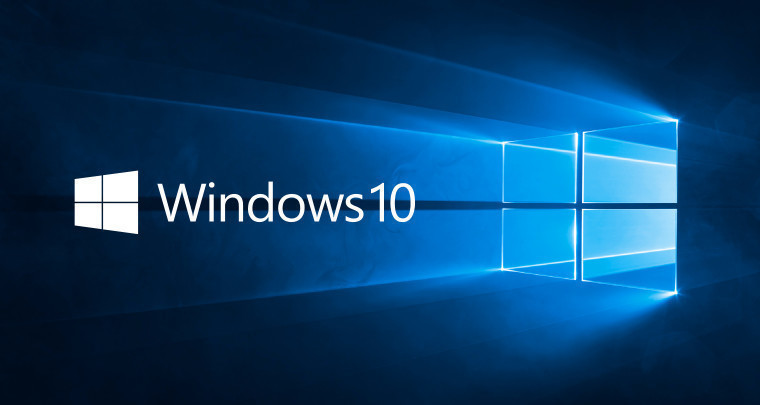 Windows phones have never sold in great numbers, of course. And yet, on Friday, Microsoft attempted to use its struggling Windows phone hardware business as a scapegoat for its failure to meet a key target for Windows 10.
In April 2015, it said that Windows 10 would be installed on a billion devices within 2-3 years. But it said this week that it will miss that target "due to the focusing of our phone business" - a claim that makes absolutely no sense whatsoever.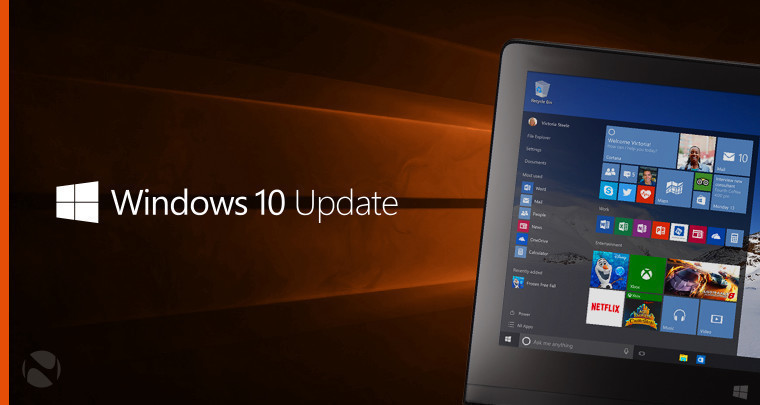 On Tuesday, Microsoft rolled out its latest cumulative update, build 10586.494, for Windows 10 PCs and phones around the world, bringing a range of improvements and fixes.
With the release of the Windows 10 Anniversary Update fast approaching, Microsoft has been pushing out new Insider Preview builds at a relentless pace. Build 14385 rolled out to the Fast ring last weekend, followed by 14388 on Tuesday, and the most recent release, build 14390, arrived for PCs and phones on Friday.
Be sure to check out the fixes and known issues for PCs here, and for phones here.
Windows 10 Insider Preview build 14388 also made its way to PCs and phones in the Slow ring on Friday.
And Microsoft also released Windows 10 Anniversary Update SDK Preview build 14388 this week.
After announcing last month that the Windows 10 Anniversary Update will be released on August 2, Microsoft clarified that it will roll out first to PCs and phones in 'waves', and that "it's going to take some time" to complete. But more significantly, it also made it clear that the update won't be available on that date for the Xbox One or HoloLens.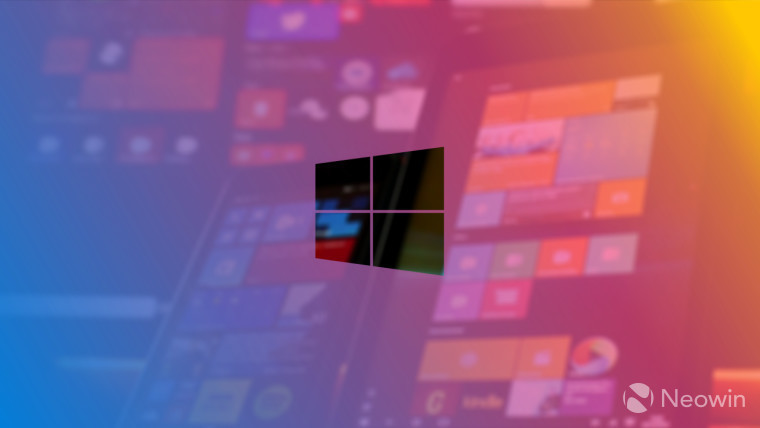 On Tuesday, Microsoft announced details of its new Windows 10 subscriptions, priced at $7 per month - but these will apply solely to enterprise customers.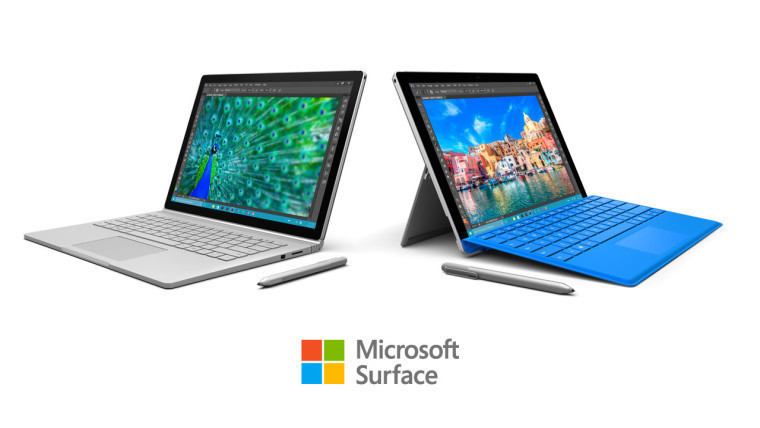 It also announced a new Surface subscription offering, known as 'Surface as a Service', which will be available to business and enterprise customers.
The latest firmware and driver updates arrived for the Surface Book and Surface Pro 4 on Friday.
And new Intel graphics driver updates also made their way to the Surface Book, Surface Pro 4, and various notebooks and Ultrabooks.
The Huawei MateBook, its impressive new Windows 10 2-in-1, went on sale in the US on Monday, priced from $699.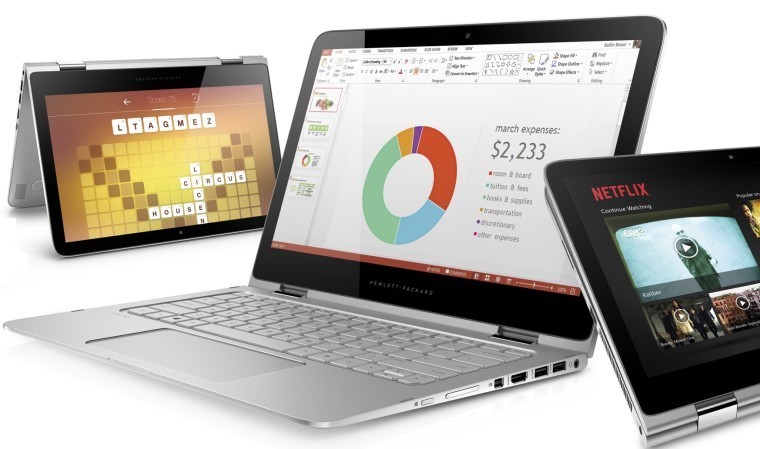 Meanwhile, overall PC sales in North America have risen slightly, according to Gartner - but global sales declined by 5.2% year-over-year.
Microsoft Research introduced the Conditional Action Programmer (CAP), a new IFTTT-style tool designed to "make your life easier, simplifying repetitive actions you perform by automatically processing if/then style tasks on your behalf".
That's not the only IFTTT-style tool that Microsoft has introduced recently. After launching Flow for business users on iOS earlier this year, an Android beta version has now arrived on the Google Play Store.
Microsoft published further details on its Windows Bridge for iOS - its suite of tools to port iOS apps to Windows 10, also known as Project Islandwood.
Microsoft has started reducing its free storage allowance on OneDrive from 15GB to a pitiful 5GB, after announcing its plans to do so last year.
And after originally announcing a major upgrade to Outlook.com, built on Office 365, back in May 2015, Microsoft says all users will be upgraded to the new experience by the "end of summer at the latest".
Amazon Assistant was added to the list of extensions available for Microsoft's Edge browser this week - but it can currently be installed only by those using the latest Windows 10 Insider Preview builds.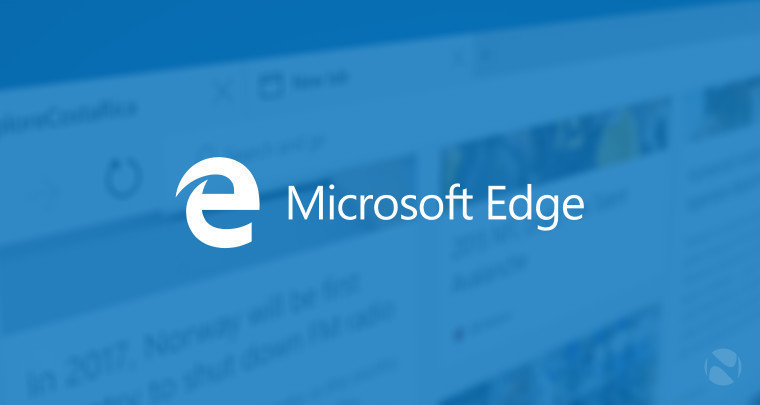 Microsoft said that Edge is the best browser for watching Netflix: 1) you'll get far better battery life compared with other browsers; and 2) it's the only browser to stream videos in Full HD (1920x1080px) resolution.
And by the way, an experimental feature in Edge also has the potential to make your web browsing even faster.
Several sites reported on Thursday that Netflix had removed its app from the Windows Store. Despite Netflix being a staunch supporter of Windows (its Windows Phone 7 app is still active!), no-one thought to actually ask Netflix about this before publishing their articles - but we did.
After we contacted Netflix to ask about sporadic reports from some users who said they were having trouble downloading the app from the Windows Store, the company confirmed to us that its app was "available across all Windows platforms" and "there are no plans to remove it".
Microsoft updated its Movies & TV app ('Films & TV' in the UK) for Windows 10 this week, with a range of improvements, available now for Windows Insiders in the Fast ring.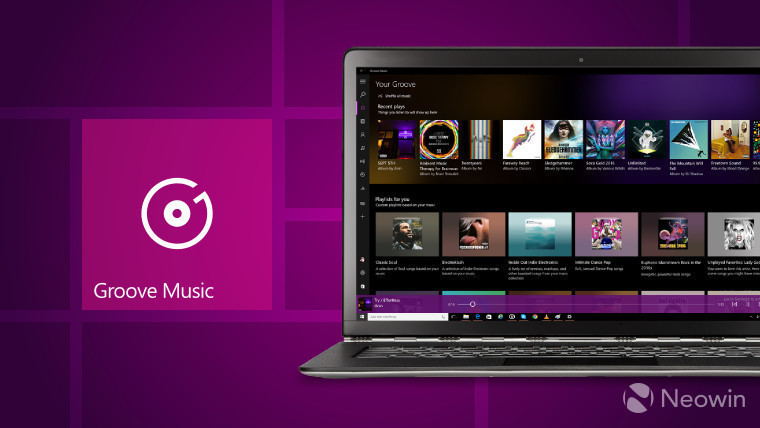 And Microsoft also rolled out a major update to its Groove music app for all Windows 10 users, offering a big boost for new music discovery.
After launching its new Windows 10 app for PCs and tablets in the US a few weeks ago, Roku made it available for those in the UK, Canada and Mexico.
The upgrade path for Linux Mint 17.3 users hoping to migrate to Mint 18 has now been outlined - but a clean install is still preferable.
And there was good news for Skype users on Linux on Wednesday, as Microsoft launched an alpha release of its new Linux client.
Microsoft released new versions of its Xbox One Anniversary Update preview, allowing users to switch off the (absolutely awful and hopelessly unreliable) Cortana commands, and introducing support for mobile carrier billing.
Microsoft also added Interpol to its list of Xbox 360 games that can be played on the Xbox One.
Leaked documentation apparently confirmed specs and other details of Sony's new PlayStation 4 Neo console.
But our journey around the tech world ends this week with a massive dollop of nostalgia - and you'd be forgiven for thinking it's a wind-up.
Nintendo is resurrecting its beloved NES in a new, modern, compact form factor. Equipped with a HDMI port and a controller that looks just like those from the original NES, the new Nintendo Classic Mini will come with 30 old-school games (including Super Mario Bros., Donkey Kong and The Legend of Zelda!), and will cost just $59.99.
SQUEEEEEEEEEE!
---
Bonus content
Before we wrap things up for another week, let me first highlight a couple of other bits around the site that I hope you'll enjoy reading.
Rich Woods took a trip down Memory Lane to look back at the Lumia 1020, Nokia's remarkable Windows Phone that featured a staggering 41-megapixel camera.
And Timi Cantisano shared his review of the Aukey PB-T9, a 16,000mAh power bank with Quick Charge 3.0 support - and he rather liked it...
---
Stay tuned to Neowin in the days ahead for what's sure to be another exciting week, filled with official news, exciting updates and plenty of insights from around the world of technology.
For now, though, there's plenty more to read across the site – including loads of interesting discussions over on our forums.
From all of us on the Neowin team,
have a great weekend!