This week was pretty much all about the May 2020 Update, or version 2004 of Windows 10, but news regarding Halo 3 Insider tests, Flight Simulator alphas and even some new Edge features was present as well. You can find that, as well as much more, below, in your Microsoft digest for the week of May 23 – May 29.
The May 2020 Update
After several months of testing, Microsoft has finally started to roll out version 2004 of Windows 10 – codenamed 20H1 -, otherwise known as the May 2020 Update.
On Tuesday, the software giant published the release information pages relevant to this update, pointing to an imminent rollout. A day later, version 2004 was listed as arriving that very same day, with the Media Creation Tool being updated to reflect this.
While this feature update did in fact reach GA, there are still some caveats to keep in mind. For one, the presence of a fair few known issues, causing some devices to be blocked from receiving it. Among them are those with Memory Integrity enabled, but it must be said that regardless of the incompatibility reason, a relevant message will be displayed in the Windows Update section of Settings, complete with a link to learn more.
In case you can get version 2004 and are interested in finding out what it brings, you can check out our guide, as well as the list of deprecated features. Furthermore, for folks encountering the 'Cortana is not available' error, there's a solution, as is one for users who would rather uninstall Microsoft's digital assistant.
Though it may be obvious, version 2004 of Windows Server has reached GA too, bringing in smaller download and on-disk sizes, and overall performance optimizations.
Continuing the theme, build 19635 of the vNext branch reached the Fast ring of the Insider Program and ushered in a number of fixes – for things like Settings crashing while changing display resolution -, but still contained a small selection of known issues. Among those, the update process hanging for extended periods of time, or devices booting from eMMC storage experiencing a bugcheck (GSOD) while resuming from hibernate. The potential instability is however expected, given that these are test builds.
Last but not least, we should touch upon the usage share of the varying Windows 10 versions, among which the November 2019 Update or 1909. The aforementioned feature update saw a slight increase in its share this month from 33.4% to 36.4%, with 1903 and 1809 dropping by 1%, and 1803 seeing a lesser decline of 0.7%. These declines will most likely be further compounded as the May 2020 Update reaches an even bigger swathe of users.
Lost gaming treasures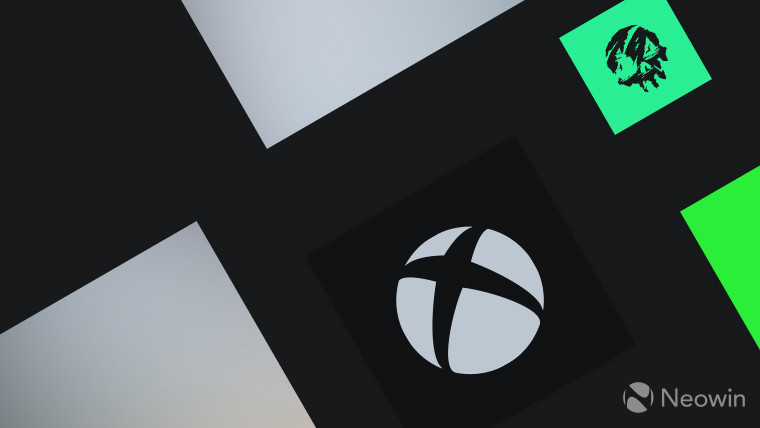 We begin this subsection with the namesake, i.e. Sea of Thieves' Lost Treasures content update that has just been made available to players. Changes include improvements to the Tall Tale story questlines, quality of life improvements, and even daily, weekly, and limited-time events. There's also a new weapon swapping Armoury station in the Ferry of the Damned, in addition to a wide range of pirate and ship cosmetic collections. Keep in mind that Rare's cartoony pirate adventure is set to lower its anchor on Steam starting June 3.
Coming in the first part of June are Halo 3 Insider builds too, offering testers on Steam or the Microsoft Store access to the Sierra 117, The Storm, The Ark, The Covenant, and Halo campaign missions, 12 multiplayer maps – played in either Social, Competitive, or Custom games playlists -, as well as Forge and Theater modes, Challenges, and updated customization.
Staying on the first-party side of the fence for a tad longer, Flight Simulator Alpha 3 was made available this week, along with a number of quality-of-life improvements and various bug fixes. Folks can look forward to three Partnership Series announcements in June, plus the availability of Alpha 4. A closed beta of the title will begin in July.
Also in July is when the first DLC for the just-released Minecraft Dungeons ARPG is set to arrive. Dubbed Jungle Awakens, it contains three new missions, a new region, and of course more enemies. This is the first of two DLCs confirmed to land for the title this year.
Switching gears to consoles, folks who have an Xbox Live Gold subscription can now take advantage of June's Games with Gold promotion, which has Shantae and the Pirate's Curse (Xbox One: June 1 – 30), Coffee Talk (Xbox One: June 16 – July 15), Destroy All Humans! (Xbox 360, Xbox One: June 1 – 15), and Sine Mora (Xbox 360, Xbox One: June 16 – 30) as claimable freebies.
In terms of other Microsoft-related announcements, No Man's Sky is making its way both to the Microsoft Store and the Xbox version of Game Pass in June, while Ori and the Will of the Wisps, Batman: Arkham Knight, Mortal Kombat X, LEGO Batman 3: Beyond Gotham, and Pillars of Eternity have just been added to the Project xCloud preview library on Android. The iOS version of the preview is still currently limited to Halo: The Master Chief Collection.
Covering some more console-related news bits, the May 2020 Xbox One update is now available, with improvements to the Guide, a redesigned Community page, and more. In addition, there's an Xbox Family Settings app (in preview) which allows parents to impose limits on Xbox gaming via either an Android or iOS device.
Looking forward to the Xbox Series X, Microsoft has stated that games that are backwards compatible will run and look better on the upcoming console. Not only will games be able to take advantage of the significantly better hardware, but the company is also throwing in HDR reconstruction – essentially adding HDR (High Dynamic Range) to games. The games are getting support for Quick Resume too.
Edge features
There was no way we'd end the week without at least acknowledging some of the updates to the Chromium version of Edge.
Among them, build 84.0.522.5 of the Dev branch was pushed out, adding support for full-page translation in Immersive Reader, Read Aloud in PDFs, the ability for text saved to a collection to take you at the exact location on the webpage it came from, as well as Shy UI and F6 to change focus on the Mac, and more. This, Microsoft says, could be the final build before version 85 is served to this branch. If you're a user of the Canary variant of Edge, you've been able to take advantage of the Immersive Reader's full-page translation support ahead of those in the Dev channel.
Support for Windows Spellcheck has been added to all Chromium browsers too – not just Edge – and if you want to use it, here's how it can be enabled.
Finally, if you happen to be offline and with Edge open (build 83.0.478.37 and above), there's a Surf minigame available in case you want to pass the time. It can be accessed by typing edge://surf in the address bar.
The Fast ring
Logging off
To cap things off, we take a look at some updates to web-based and web-focused Microsoft products.
For one, the project management tool dubbed Outlook Spaces is now available in beta. Codenamed Project Moca, it can also integrate with other apps like To Do, OneDrive, and others. It's currently unclear if the beta is rolling out for Office 365 subscribers alone, as the existence of the feature hasn't even been acknowledged.
Sporting a similar productivity theme, Cortana can now give you a briefing email, but that's only possible if you're a Microsoft 365 Enterprise user with an Exchange Online mailbox in English. Furthermore, you'd need to be a First Release customer to get this.
On the web, OneDrive now has an enhanced details pane to improve sharing and collaboration. Changes include the listing of all activities or actions – like rename, delete, restore, etc. – that have taken place with the document, ordered by time. If you happen to be using OneDrive on iOS, you are now able to search for photos using keywords, as well as mark up PDFs using shapes.
Missed any of the previous columns? Be sure to have a look right here.