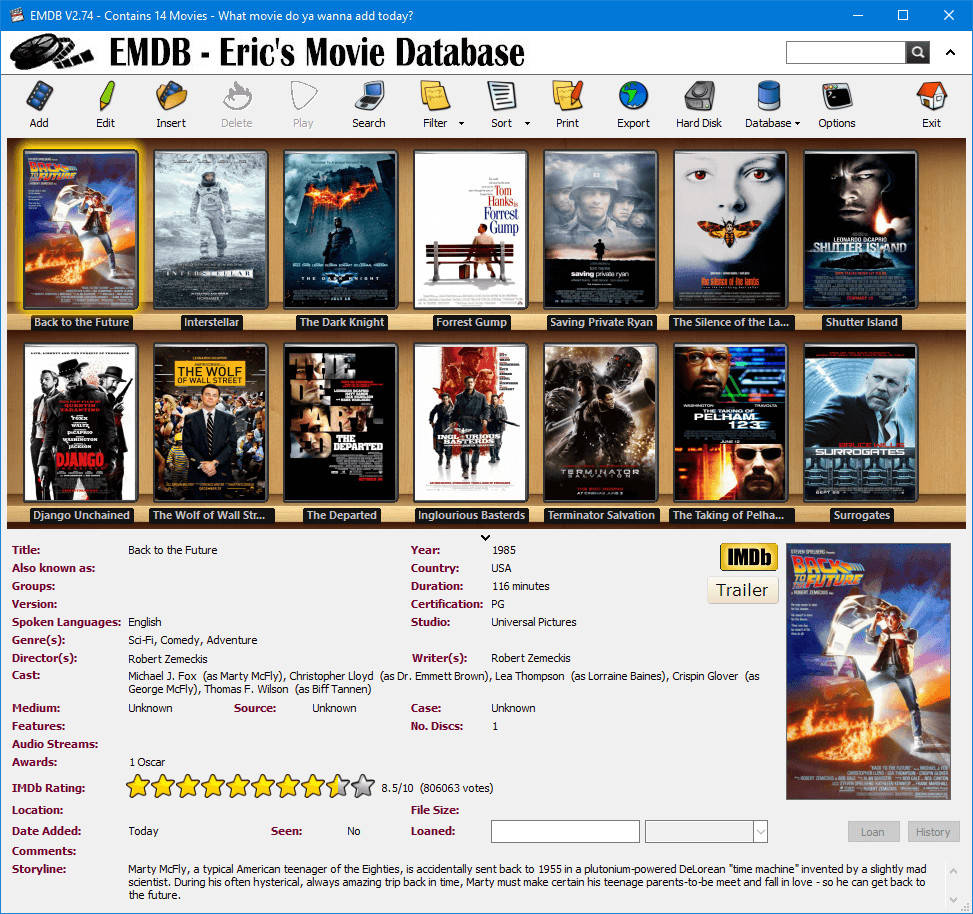 EMDB is an application to keep track of your movie and TV Series collection. Both physical discs and media files are fully supported. With an automatic import from the database of IMDB, export to csv, text or HTML, thumbnail cover preview, a loan tracker, advances search and filter functions and multi-language user interface. EMDB doesn't need a .NET framework or any other external libraries and is therefore fully portable. And best of all... it's free!.
EMDB 3.70 changelog:
Add Files from Hard Disk: If a found file exists in the database but with a different path, the file sizes are the same and the existing entry does not exist anymore, the file is now considered to be moved and the path of the existing entry is updated.
Startup Checks: Added check for moved files (see previous for the logic).
Add Files from Hard Disk: You can now simply drag and drop movie files or folders on the Bookshelf to add them to EMDB.
Database Merge: fixed covers / posters from the selected database were not properly transfered to the current database.
User interface: Improved zooming and scrolling of the bookshelf.
Translations: Updated the Dutch translation.
Download: EMDB 3.70 | 5.2 MB (Freeware)
Link: EMDB Home Page
Get alerted to all of our Software updates on Twitter at @NeowinSoftware