7 Days is a weekly round-up of the Editors' picks of what's been happening in the world of technology - written with a dash of humor, a hint of exasperation, and an endless supply of (Irish) coffee.
It's been another thrilling week across the world of technology, and for the mobile sector in particular, as the industry gathered in Barcelona for the massive GSMA Mobile World Congress (MWC). There's been no shortage of exciting new devices, other official announcements and, as ever, juicy rumors and hints of what's still to come – but if you struggled to keep up with everything that happened this week, don't panic, for 7 Days is here again to bring you up to speed.
There's a lot to get through this week, so let's get on with it!
We begin this week in (where else?) Barcelona, where Google and the GSMA announced an initiative to replace SMS and MMS messaging with a new Rich Communications Services (RCS) standard, with extensive support for multimedia features.
Meanwhile, Cyanogen announced a new initiative known as MOD, which it says will "usher in the post-app era". The makers of the heavily-customized Android-based OS said that "as mods, 3rd party apps that were previously isolated can now take advantage of platform APIs to implement unique experiences directly into Cyanogen OS". Among the various mods available are some from Microsoft, including a Skype dialer and OneNote features deeply integrated into the OS.
Microsoft Garage – the experimental 'skunkworks' unit that allows the company's staff to develop new products using its resources, but in their own time – has been pushing out plenty of new software for Android this week, including the 'Hub Keyboard'. Microsoft says that the keyboard "lets you stay in context by bringing information from different services to your fingertips and help complete your tasks faster."
The Garage also released two new Android apps designed for business users: the first, Kaizala, is a chat app that helps users assign and manage tasks, as well as arrange meetings; and the second, Sprightly, is intended to make it easy for users to create simple promotional materials on the go, which can then be shared on social media.
And another Microsoft Garage project on Android picked up a big update this week too. Next Lock Screen introduced a range of new features, including support for unlocking devices with a fingerprint scan, Smart Contacts, Smart Lock, and more.
Over on Windows 10 Mobile, Microsoft updated its Facebook Beta app – but while it introduced various improvements, it doesn't yet include the new Facebook 'Emotions', that allow users to react to posts with more than just a simple 'like'. The new feature was made available on iOS, Android and the web this week.
Microsoft co-founder Bill Gates appeared to side with the FBI earlier this week, in its ongoing battle to compel Apple to engineer backdoor access to an iPhone used by one of the shooters in last year's San Bernadino attack. However, Gates later clarified that he was not taking sides in the dispute.
Two days later, on Thursday, Microsoft itself broke its silence on the matter, confirming that it is officially supporting Apple in its stance against the FBI. Microsoft's President and Chief Legal Officer, Brad Smith, acknowledged the grave implications of setting a precedent by providing a backdoor into encrypted devices, adding that the company would file a 'friend of the court' motion supporting Apple's position in the week ahead.
Apple rolled out its fourth beta releases of iOS 9.3, OS X 10.11.4, watchOS 2.2 and tvOS 9.2 to developers on Monday. Each of the updates will introduce multiple new features to their respective platforms, and the new betas include various improvements and fixes as the development process continues towards their eventual release.
Apple also released a fix for the '1970' bug that would brick any 64-bit iOS device if its date was set earlier than May 1, 1970.
But now, we turn our attentions to Mobile World Congress, and while Apple once again snubbed the biggest event in the mobile industry calendar, it still made its way into headlines there – albeit for the wrong reasons. Security researchers set up a proof-of-concept demo, showing how easy it is to access an iPhone via its Touch ID sensor, using a fingerprint captured in a blob of Play-Doh.
Nokia had a large stand at MWC, but with no smartphones to show off – after Microsoft purchased its mobile devices unit in 2014 – the company was instead talking about its network infrastructure business, and its unusual OZO virtual reality camera. But Nokia CEO Rajeev Suri reaffirmed its commitment to launching new smartphones, although it seems the company is in no hurry to do so.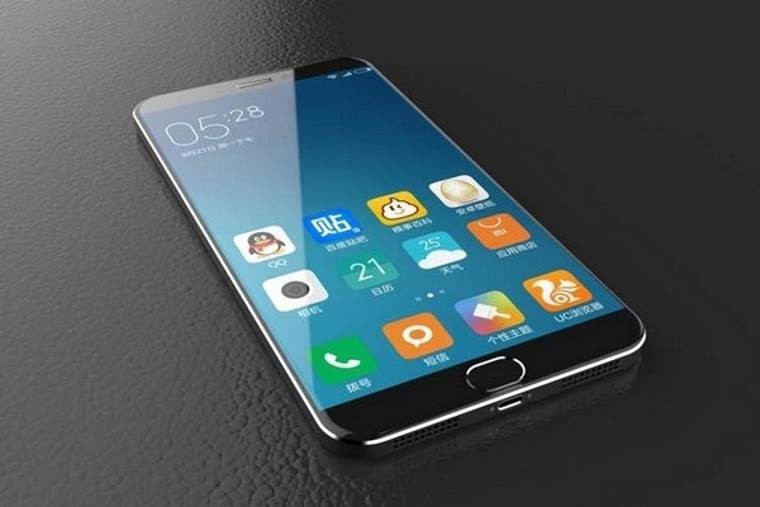 The true stars of MWC are always the new devices that are unveiled there, of course. Chinese tech giant Xiaomi made its first appearance at MWC to unveil its latest flagship phone, the Mi5. It's crammed full of high-end specs – including Qualcomm's Snapdragon 820 SoC and up to 4GB of RAM – for remarkably little money; the range starts at just over $300 USD. Rumors that a Windows 10 Mobile version of the device would be unveiled there proved to be unfounded though.
Samsung also unveiled its new flagship phones, the Galaxy S7 and S7 edge, featuring even more high-end specs. Be sure to check out our hands-on first impressions of the devices which, as you can see, don't appear significantly different from their predecessors at first glance.
Virtual reality was one of the big themes of this year's Congress. Samsung is hoping to boost awareness of its efforts on that front by bundling its Gear VR headset, co-developed with Oculus, with the Galaxy S7 and S7 edge for those who pre-order the new devices ahead of their release next month.
There was no shortage of high-end handsets at MWC, as LG also announced its new flagship, the G5. But LG went down a slightly different route to some of its competitors; rather than just launching another flagship with range-topping specs, the company is differentiating its offering with a modular hardware ecosystem for the G5.
The 'chin' at the bottom of the device can be pulled off and replaced with other modular components – from high-end B&O audio, to a camera module with extra battery capacity – that connect into the handset's 'Magic Slot'. LG also announced a new VR headset, alongside a rather fun 'Rolling Bot' companion, and other accessories.
We had some hands-on time with the G5 and some of its 'LG Friends' this week – take a look at our first impressions here.
Sony announced new upper-mid-range and high-end additions to its range of smartphones. The new Xperia X family came as something of a surprise, as many observers had been expecting just one new device with more modest specs. Indeed, it's still not clear if the Xperia X, XA and X Performance will completely replace the company's venerable Xperia Z range in the future.
In another surprising announcement, Sony also unveiled the Xperia Ear, a small Bluetooth earpiece that will act as an interaction device for the company's new (and still unnamed) digital assistant, with which it will compete against Siri, Cortana, and even Google Now on its Android devices.
We went hands-on (ears-on?) with the tiny device, and put the new assistant to the test – be sure to check that out.
As expected, HTC didn't unveil its new flagship phone at MWC, although it did release a '#powerof10' teaser for the One M10, hinting at its upcoming debut in the weeks ahead.
HTC did, however, reveal a trio of new lower- and mid-range handsets – the Desire 530, 630 and 825 – with designs that it says were inspired by urban street wear (whatever that's supposed to mean). Each of the new devices feature a 5MP front-facing camera, as HTC believes that high-quality selfies are a big focus (ha!) for its target market for the devices.
HTC also announced that its new Vive VR headset, co-developed with Valve, will be priced at $799, and will come with two wireless controllers. Notably, that price is considerably higher than that of its main rival, the Oculus Rift, which will cost $599, including a single Xbox One controller.
Lenovo showed off a wide range of new devices at MWC, including two mid-range smartphones, the VIBE K5 and K5 Plus. The two handsets feature some pretty decent specs, and considering that they both have aluminum bodywork, their starting price of $129 USD seems even more appealing.
Lenovo also unveiled three new Android tablets, including a 10-inch model that's intended for business users, and which includes dust- and splash-resistance. Available in a range of configurations – including optional 4G LTE support – it will be priced from $199.
The smaller consumer-focused tablets will have somewhat less impressive specs and features, but they'll be priced aggressively, from as little as $99.
Lenovo also introduced three new Windows devices at the show, including a 10-inch tablet with detachable keyboard, along with three Yoga notebooks in 11-, 14- and 15-inch flavors.
Huawei became the latest manufacturer to introduce a Windows 10 tablet that owes something of its design and development to Microsoft's Surface line. The 12-inch MateBook has a high-resolution display, a keyboard cover and stylus, and plenty of high-end specs squeezed into an ultra-light, ultra-thin body that's just 6.9mm-thick. That's the same thickness as Microsoft's latest Windows 10 Mobile phone, the Lumia 650.
…and as with many other devices at MWC, we went hands-on with the MateBook, so take a look!
We also went hands-on with a very different kind of Windows 10 mobile device, the Panasonic Toughpad FZ-F1, which made its debut at MWC. As you can see from its design, it has ultra-rugged bodywork, and rather than being intended for the mass consumer market, it's one of a specialist class of devices intended for use in business environments.
Be sure to take a closer look at the device, including details on its development and design shared with us by Panasonic.
For many Windows fans, though, the most exciting device to be unveiled this week was the HP Elite x3, a mighty new Windows 10 Mobile flagship. The new handset had been rumored for months, but HP had one surprise up its sleeve in the form of the 'Mobile Extender', which looks like a laptop, but is effectively just a display with a built-in keyboard that offers a notebook-style user experience, powered by the phone itself through the Continuum feature in the OS.
Sadly, the device won't be available until the second half of this year, but while the Elite x3 is designed primarily for business users, HP confirmed to Neowin that it will still be available to consumers who might wish to purchase it.
We took a closer look (and went hands-on!) with a pre-production prototype of the Elite x3, and had a chat with a HP director to find out more about the company's approach to the market with the intriguing new handset.
Microsoft was at Mobile World Congress this week, but on a much smaller scale than in recent years. Its latest devices, and those of some of its partners were on show, along with a couple of demo areas – but anecdotally, having chatted with many other journalists and analysts at MWC, many of us who visited the Microsoft stand agreed that it was a somewhat bland and joyless experience compared with previous years. Bring back the hot air balloon in 2017!
Alcatel (formerly Alcatel OneTouch) announced two new upper-mid-range phones, the Idol 4 and Idol 4S at MWC, each featuring a solid range of specs, and stylish, understated design.
Complementing its new Pixi 3 8-inch tablet, and Fierce XL smartphone – both running Windows 10 Mobile, and both unveiled earlier this year – Alcatel also revealed a new 10-inch tablet running Windows 10. Intriguingly, the device includes 4G LTE support, although not in the tablet itself, but rather built into its keyboard, which also houses an additional battery to charge the device when connected to cellular networks.
As we discussed in our hands-on with the new Alcatel Plus 10 tablet, keen pricing will likely be the key to its success.
Speaking of Alcatel, the company's Fierce XL with Windows 10 Mobile is now supported by Microsoft's Insider Preview Program, allowing owners of the device – which is exclusive to T-Mobile in the US – to install pre-release builds of the OS.
The Fierce XL with Windows 10 Mobile (that really is some clunky branding) also received the latest non-preview release of the OS, build 10586.107, on Wednesday.
Also on Wednesday, Microsoft released Windows 10 Insider Preview build 14271 for PCs for those on the Fast ring (hands-on here!), along with Mobile Insider Preview build 14267.1004. Both new builds introduced a wide range of fixes and improvements, but the new Mobile release was particularly important, as it brought a fix for previous build 14267 that prevented the Lumia 550 from charging properly.
Incidentally, PC build 14271 – part of the Redstone development branch of the OS – also includes the first indications of the long-awaited return of OneDrive placeholders to Windows 10, which was first rumored back in December.
Those on the Insider program hoping to get the latest Windows 10 Mobile preview builds from the Redstone branch on older Windows Phone 8.1 handsets will have to wait until after the Windows 10 Mobile upgrade is officially released for their devices before they can do so.
The much-delayed rollout of Windows 10 Mobile is expected to begin as soon as next week – but Microsoft confirmed to Neowin on Thursday that the OS upgrade itself won't bring new firmware enhancements for those handsets.
Some devices will require revised firmware before they can upgrade to Windows 10 Mobile, but unlike with the earlier Lumia Amber, Black, Cyan and Denim firmware updates, it seems that Microsoft isn't planning any major new firmware feature additions or improvements to coincide with its release of the new OS.
On the same day, Microsoft delivered firmware updates to the Lumia 950 and 950 XL, and for the older Lumia 830 and LG Lancet – but the latter two devices can only install the new firmware if they're running Windows Phone 8.1. A list of the specific variants of the 950 and 950 XL currently eligible for the new firmware is available here.
Verizon also delivered new firmware to the Lumia 735 on Thursday, although it includes just one new feature. Even so, updates for Windows Phones on Verizon are exceptionally rare, so even a minor update is a welcome one.
While Apple continues to expand its global store network, Microsoft is beginning to scale its physical retail presence back – a sign of the times, perhaps, as the company is dramatically reducing its own hardware portfolio in the mobile space. Microsoft confirmed that many of its partner-operated store locations across Brazil are to be closed, as it refocuses its own retail efforts onto its website, while continuing to supply devices to third-party retailers.
One of the most exciting announcements this week wasn't made at MWC, but it could have a big impact on app development across the mobile industry, depending on how things play out.
After years of rumors, Microsoft announced on Wednesday that it had acquired cross-platform mobile development specialists Xamarin. At first glance, this seems like an excellent fit - but plenty of questions remain about the acquisition, including that of how Microsoft plans to integrate Xamarin's products and pricing into its own suite of development tools.
With the Xamarin acquisition, Microsoft also confirmed what has long been suspected: Project Astoria, its 'app bridge' to help developers easily port Android apps to Windows 10, is dead.
The company's official explanation for this was slightly ridiculous; it claimed that "having two Bridge technologies [for both Android and iOS] to bring code from mobile operating systems to Windows was unnecessary, and the choice between them could be confusing."
That's strange, because no developers that we've spoken to ever had any difficulty understanding the difference between porting code across from one OS or the other, and the only confusion most developers ever expressed about Project Astoria was due to the frustration and uncertainty caused by Microsoft's months and months of total silence surrounding its future.
Microsoft had to deal with some frustration of its own earlier this week as parts of its Xbox Live network were crippled by attacks, for which a group identifying itself as 'New World Hackers' claimed responsibility, saying: "It is about time XBOX dies… Enjoy the outage".
And last weekend, the Linux Mint website was hacked, and the attackers served up an ISO of Mint 17.3 Cinnamon loaded with malicious software, including a backdoor known as 'TSUNAMI'. An update delivered to Mint users on Tuesday brought TSUNAMI detection, checking for suspicious files and warning users if their devices are infected.
Bonus content
Before we wrap things up for another week, let me first highlight a few extra bits around the site that I hope you'll enjoy reading.
Vlad Dudau shared his first impressions of the Vector Luna smartwatch, a device compatible with iOS, Android and – surprisingly, perhaps – Windows handsets. The watch promises up to 30 days of battery life, as well as being water-resistant. You can find out more about the device here, along with a gallery of photos, ahead of the full review in the weeks ahead.
Timi Cantisano published his review of the iDeaUSA Pico, a small, light, portable projector that also offers cross-platform compatibility. There's a lot to like about the device, including wireless streaming support – but there are a couple of issues that prevented it from scoring more highly than it did.
Robbie Khan reviewed the Xtorm 12,000mAh portable power bank – and what makes this accessory particularly noteworthy is that it's one of the first to include a USB Type-C connector with QuickCharge 2.0 support. The device offered up plenty of good features and decent performance – but it was far from perfect.
And finally, Steven Johns reviewed the Oukitel K6000 and K10000, two Android handsets each containing unbelievably large batteries. Both devices presented their fair share of pros and cons – but at such low prices, even the negatives might prove easy to overlook for some buyers.
---
The week ahead
Microsoft Mexico recently revealed that the company is targeting February 29 as the date on which it will finally begin rolling out the Windows 10 Mobile upgrade to Windows Phone 8.1 devices. Microsoft had initially planned to start upgrading devices in December, but then delayed those plans until "early next year". It apparently gave some of its carrier partners the impression that the rollout would begin in January, before again delaying its plans further.
From off-the-record conversations at Mobile World Congress, I understand that Microsoft is indeed planning to officially announce the rollout on Monday, February 29 – but as we've seen time and again, these plans can easily be pushed back at the last minute.
Google should also be delivering its latest monthly breakdown of Android version usage next week, revealing the proportion of devices now running its latest Android release, 6.0 Marshmallow. At last count, that figure was at just 1.2% after four months, making the Marshmallow rollout even slower than that of Lollipop.
Along with the usual mix of official news, juicy rumors, and intriguing insights, it should be another exciting week!
---
As ever, there's plenty more to read across the site – including loads of interesting discussions over on our forums.
From all of us on the Neowin team, have a great weekend!