During Sony's big PlayStation Showcase event earlier this week, it announced "Project Q", the code name for an upcoming portable gaming device. When it's released sometime later this year, Sony says that users will be able to stream and play their PS5 games on their local network with this device, which is basically a DualSense controller with an 8-inch display in the middle.
Many observers noted that this device is not designed to play PS5 games by connecting to cloud servers. It's a local remote play product, made for the home Wi-Fi network. That's a bit odd, simply because Sony in fact does offer cloud gaming for its PS4 and PS5 game consoles and even on Windows PCs.
It's an aspect of Sony's PlayStation business that the company barely promotes. In a recent official financial overview of the entire PlayStation business by Sony, it mentions cloud gaming as one aspect of the PlayStation Plus Premium monthly subscription service. That's all the attention it gets.
While Sony did reveal it has eight million subscribers to PlayStation Plus Premium, it makes no mention of how many of those subscribers use its cloud gaming servers. What's even more ironic is that over a decade ago, Sony's path to cloud gaming began thanks to not one but two competing companies: OnLive and Gaikai.
Most people likely think OnLive and Gaikai were the first cloud gaming businesses. However, there was actually a company called G-cluster that was founded in 2000 in Finland, and who made a presentation at that year's E3 trade show.
Techinspection.net has posted part of one of G-cluster's presentations, which shows games on a server being encoded and then transmitted to smartphones, tablets, web browsers, and smart PCs. However, the company never really made a big impact in the cloud gaming space.
However, a company that definitely wanted to make an impact in cloud gaming was OnLive. It was first revealed at the 2009 Game Developers Conference. The promise was made that PC gamers would not have to buy discs or download huge files again. All they would have to do is connect to OnLive's servers and play games.
OnLive launched just over a year later in the US in June 2010. At first, the company seemed to be doing OK. It expanded to the UK and added support for iPad and Android tablets in 2011. At one point in that year, the company's founder and CEO Steve Perlman, when asked when cloud-based gaming will fully take over from all other gaming formats, Perlman stated, "We'll be there in 10 years — if that."
Meanwhile, in 2010, another company called Gaikai was founded with its own game streaming technology. It used web browsers and Adobe Flash to stream games to users but it concentrated on offering game demos, rather than full games. Like OnLive, Gaikai seemed to be gaining traction. In 2011, it made a deal to stream game demos via Walmart.com. In 2012, it revealed a deal to stream demos of games on Facebook.
However, it was also in 2012 that the early game streaming trend started to fall apart. OnLive laid off half of its employees, and its founder Steve Perlman departed the company. There were also reports that OnLive's servers only had around 1,400 concurrent users.
Meanwhile, Gaikai arguably did a bit better. It got purchased by Sony in 2012 for $380 million. OnLive limped along for a while longer. In 2014 it announced a new business model that would allow users to stream games they owned from Steam. However, in the end, OnLive got bought by Sony as well.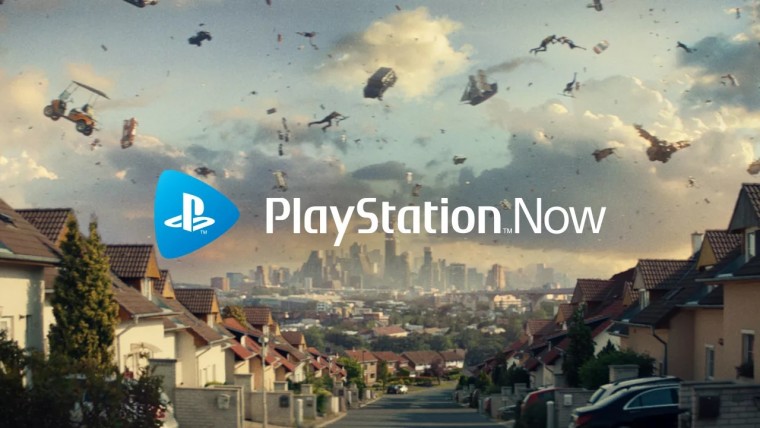 Sony used the game streaming technology it acquired, primarily from Gaikai, for its PlayStation Now service, which was first announced in 2013, and launched in open beta in 2014. Yes, Sony had a game streaming service launch years before Microsoft started public testing for its Xbox Cloud Gaming service (aka xCloud) in 2019.
However, as we have stated, the streaming service was never really something Sony had much time for. Indeed, in 2017, just a few years after its launch, it actually downgraded the service, as it cut off support for the PS3, PS Vita, Samsung's smart TVs, and even Sony's own Bravia smart TVs. In 2022, PlayStation Now was merged with PlayStation Plus, much like Microsoft made Xbox Cloud Gaming part of Xbox Game Pass Ultimate.
All of this makes you wonder why the UK's Competition and Markets Authority blocked Microsoft's purchase of Activision Blizzard this year because it felt that such a deal would give Microsoft an unfair advantage in the cloud gaming space. The truth is Microsoft is a late comer to the cloud gaming business. It's seen two startup companies get bought by Sony, which since then has not made cloud gaming a priority.
Other huge companies have also entered this space like NVIDIA, Amazon, and most notably Microsoft's biggest overall rival Google with Stadia, which flamed out in 2023 just a few years after it launched. So why is there a worry from the CMA that Microsoft will suddenly dominate cloud gaming? The real history of this business shows there is a huge risk of getting ignored or, even worse, shut down.