A bit over 5 years ago, Facebook split out the private messaging capability into its own mobile app. Since then, a number of additional features have been added, including voice and video calling capabilities, contributing towards the milestone achievement of one billion monthly active users of Messenger earlier this year.
While Messenger has included group chat functionality for some time, the experience has been primarily geared towards conversations with Facebook friends. However, achieving a similar experience including people with whom you share common interests but not necessarily friendship, has been less than optimal.
Now, Facebook is testing out a new feature called 'Messenger Rooms' which the company hopes will facilitate focused, topical discussions with people outside your circle of Facebook friends.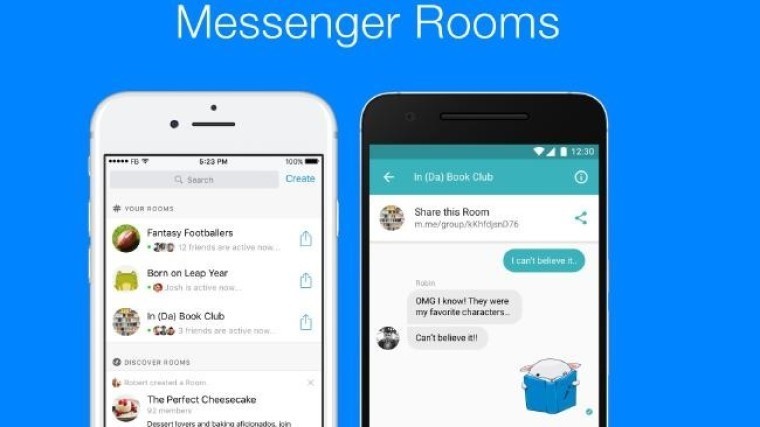 With regards to the functionality, Facebook Messenger Product Manager Drew Moxton said:
"Group chats today are focused on people you know — friends and family — and what we've found by talking to users is there's a lot of need for conversations about specific topics"

"[Messenger Rooms] will be for topic-based conversations and so people can talk with others they may not know."
Rooms will be configurable as public or private, the key difference being that requests to join private Rooms must be approved by the corresponding administrator.
It remains to be seen as to the extent users will embrace Messenger Rooms given the overwhelming amount of public discussion already exists in the Facebook Groups. However, it may provide a welcome alternative for those uncomfortable in inviting strangers to become Facebook friends purely for an initial conversation through the Messenger interface.
Messenger Rooms is currently being deployed in the Android version of the Messenger app for users located in Australia and Canada. Facebook has yet to disclose further details on an expanded rollout of the feature to additional regions or platforms.
Source: News.com.au via TechCrunch