During the height of its acquisitions phase, Embracer Group brought Gearbox Entertainment into the fold as part of a major deal in 2021. The $1.4 billion acquisition gave Embracer access to Gearbox' publishing arm as well as two internal game development studios. However, less than three years later, a new report states that Gearbox may be being put up for sale again.
According to three sources familiar with the matter speaking to Reuters, offers for Gearbox have been made by multiple third party groups, and Embracer has shown interest in selling its subsidiary. The company is said to be working with Goldman Sachs and Aream & Co to move the process forward.
For those unfamiliar with Gearbox, it is responsible for developing the Borderlands franchise plus its numerous spin offs. In recent years it has released Homeworld Remastered Collection, Borderlands 3, Tiny Tina's Wonderlands, and New Tales from the Borderlands. Meanwhile, from its publishing wing, hits like Remnant II and Hyper Light Breaker have arrived recently, with Homeworld 3 also coming soon. Founder Randy Pitchford remains the company's CEO and president.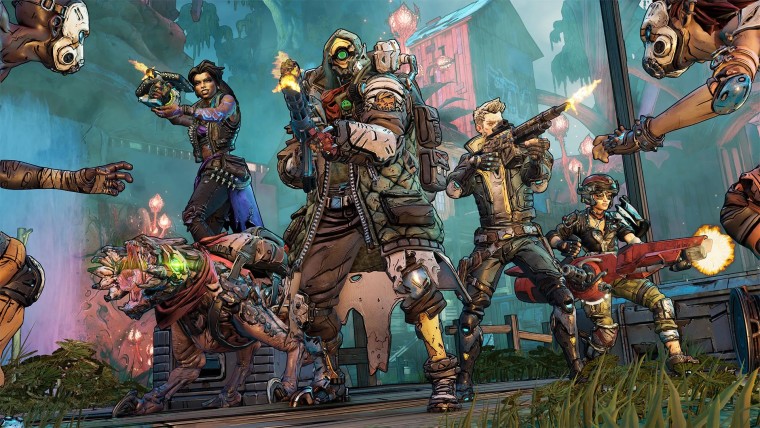 As for why Embracer may be looking to sell the subsidiary, it June the company announced a major restructuring of its publishing wings and studios. In an effort to cut costs, the Sweden-based multimedia company revealed it is canceling multiple projects and laying off workers.
Another one of Embracer's studios, Volition, saw a complete shutdown recently after 30 years in the game development business. The Saints Row and Red Faction developer was originally acquired by Embracer in 2018.
The Reuters sources have also added that the company may ultimately decide to not go through with a sale, opting to keep Gearbox under its umbrella. If a deal is indeed happening, it's still unknown who are the interested parties. Embracer has declined to comment on the matter.