Microsoft is going to start rolling out the News and Interests widget that appears in the Windows 10 task bar for everyone on version 1909 or later from next month's Patch Tuesday's update. Although we already have an article on how you can disable it if you think "this is not for me, be gone!", there are other people who love such things, like easy access to a customized feed of news and interests.
However, the popup widget works like most other app links within Windows, it completely ignores default browser choice. In this article we are going to help you ensure that the links in the News and Interest widget open in your default browser.
It requires a third party app called EdgeDeflector, so you have to be okay with installing that. I personally have used it for years when my default browser was Chrome.
Download the latest EdgeDeflector_install.exe from the Releases page on GitHub,
Install it by choosing Yes at the User Account Control prompt,
Go to All settings > Apps > Default apps,
Scroll to the bottom and click Choose default apps by protocol,
Locate MICROSOFT-EDGE in the list and click on the program icon to the right of it,
Select EdgeDeflector from the list. Confirm the change if asked to.
The above process is also detailed here, which also lets you reverse the above steps, if needed.
You can only select Microsoft Edge browser or EdgeDeflector for the MICROSOFT-EDGE protocol.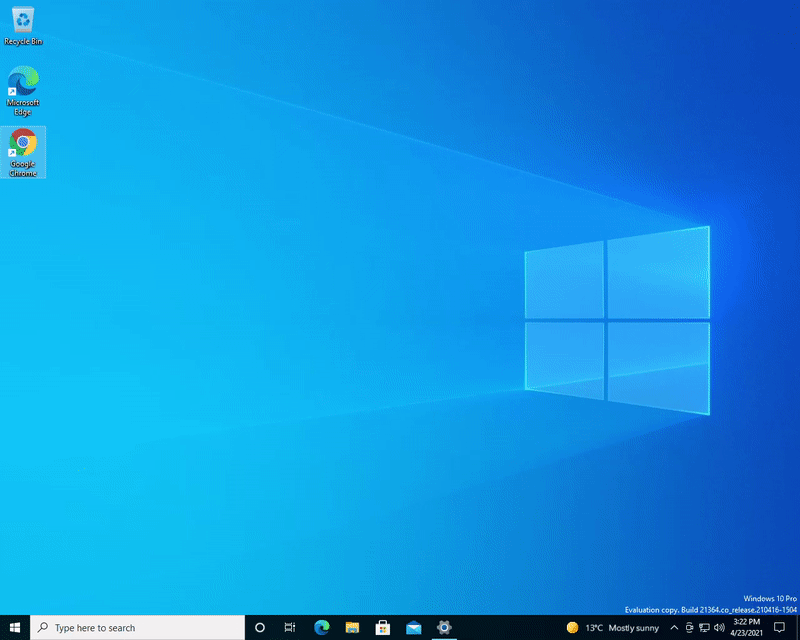 Now, as can be seen above, whenever you click a link in the News and Interest widget it will open in your default browser. This is also the case for any other links throughout Windows 10, such as Windows features like the Cortana assistant and built-in help links that normally totally ignore your default browser choice.
Just to be clear, you will not need all of the above if your default browser choice is already Edge, this is for people who prefer to use Chrome, Firefox, or some other browser like Opera, Brave or Vivaldi.
To roll back, you just need to uninstall EdgeDeflector, but if you find that links suddenly no longer open at all, you will need to ensure that MICROSOFT-EDGE in Choose default apps by protocol is set back to Microsoft Edge.