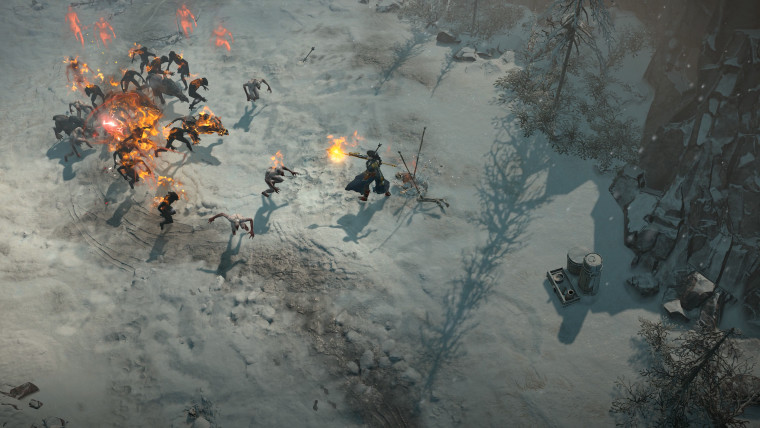 Update: 8:47 pm ET - Blizzard has now fixed the server issues according to this Twitter post:
[#Diablo4] The login issues have been resolved. Thanks for your patience and sorry for any inconvenience.

— Blizzard CS - The Americas (@BlizzardCS) June 8, 2023
Original story - If you are trying to sign into Diablo IV, and have been unsuccessful in the past couple of hours, you are not alone. The recently launched action-RPG sequel from Blizzard is experiencing some issues with its servers at the moment.
Blizzard's customer support Twitter page posted this message about two hours ago:
We are investigating reports of login issues affecting #Diablo4 and working to resolve these as soon as possible.

— Blizzard CS - The Americas (@BlizzardCS) June 8, 2023
Right now it looks like there are simply too many players trying to get online to the Diablo IV servers at once. The latest message from the Blizzard consumer support Twitter account would seem to confirm this as the development team is cutting down on the current login rates:
[#Diablo4] We've reduced login rates in order to alleviate pressure on the servers. Players will see extended login queues while the work is ongoing.

— Blizzard CS - The Americas (@BlizzardCS) June 8, 2023
The team at Blizzard has been busy releasing new client and server-side patches for Diablo IV during the early access period last week and also this week with the full launch. However, it looks like the servers are now having some trouble dealing with all the new players signing it.
Blizzard was quick to announce earlier this week that Diablo IV has become the fastest-selling game in the publisher's history, which is definitely saying something. Hopefully, it will also be able to get these launch week problems fixed in a timely fashion.
Blizzard has already announced plans for new content for the game, both in online seasons and in full expansion packs. the team already has two such expansions in the works, but details about them and when they might launch to players have not been revealed yet.