First-person shooter Bulletstorm has been out for a week and we must say the generally positive reviews and commentary from critics remind us of the simplistic and old-fashioned shooter Serious Sam. That, plus a generous amount of profanity that is meant to give a flashy spin to the genre.

Marketing for the game has followed a similar pattern. Last January a viral video for Bulletstorm was released spoofing Halo 3's "Believe" campaign. Then a month later they followed up by mocking the Call of Duty series with a free downloadable PC game named "Duty Calls". That's not to say it's all been genius on EA's part considering that they refused PC gamers a demo that consoles did receive ahead of release.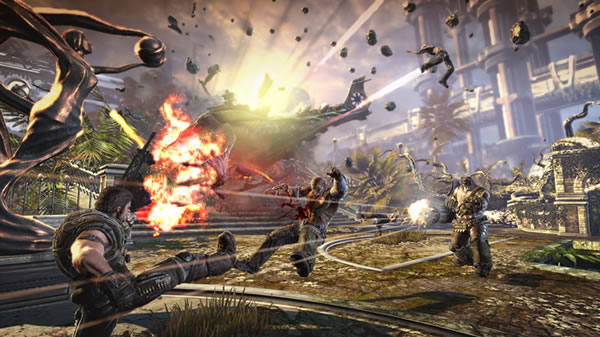 As usual the focus of this performance review will be on how Bulletstorm will run on your PC. After struggling with the game's configuration settings, TechSpot was able to run all the necessary tests using a large array of GPUs as well as a number of different processors.
Read: Bulletstorm GPU & CPU Performance In-depth
These articles are brought to you in partnership with TechSpot.