In March, the public preview of the Microsoft Loop online collaboration service launched with a web-based app. In April, Microsoft offered the Loop app for iOS and Android users. Now it has quietly added the Windows 10/11 Loop app for download in the Microsoft Store.
The download link to the app (Via MSPoweruser) was actually added to the Microsoft Store a few days ago, but the company decided not to make an announcement about it like it did with the Loop apps for iOS and Android.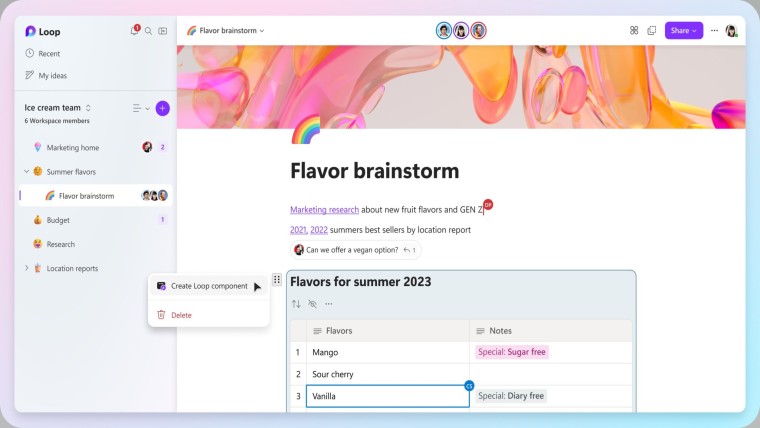 Microsoft Loop was first announced way back in 2021, but only went into its public preview earlier this year. Here's a very quick summary of the collaboration app:
Microsoft Loop helps you organize everything you need for your project into a single workspace and even does the searching for you to kick it off. Simply add a workspace title and any other relevant keywords, and Microsoft Loop will suggest the most relevant pieces to add to your workspace. Choose which ones to add and create your workspace—content will be organized into pages that you can easily view.
There are also plans to add support for Microsoft 365 Copilot's generative AI features into Loop. Here is what the company had to say about those plans in May:
As Microsoft Loop pages get filled with ideas and content, you can ask Copilot to summarize your team's work, helping you quickly get up to speed. You can edit Copilot summaries, add additional details or context, and send summaries to others as Microsoft Loop components.
Microsoft has yet to confirm when the Loop service will leave its public preview stage and enter general availability. It's also not currently clear if it will be added as part of Microsoft 365 plans, or if Loop will be offered as a stand alone collaboration service.