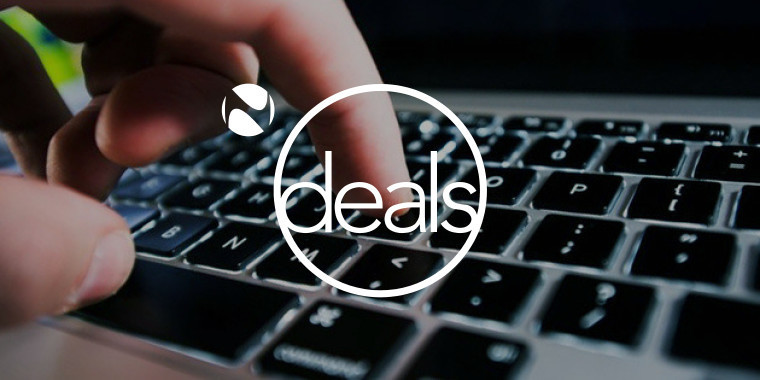 Today's highlighted deal comes via our Online Courses section of the Neowin Deals store where you can save 98% off this Premium Java Programming Certification Bundle. Master the ins and outs of Java programming then learn useful software principles, ace interviews, and become an industry-ready programmer.
This bundle consists of the following courses:
Java: A Complete tutorial from ZERO to JDBC Course 2021
Oracle Java Certified Expert Lawrence Decamora Guides You in 20 Hours of Content on Java, IDE, and All the Fundamental Concepts to Get You Started with Programming
Introduction to Algorithms in Java
Learn Object-Oriented Programming in The Most Popular Programming Language Behind Your Favorite Apps & Websites
Java Interview Questions: Data Structures and Algorithms
The Best Java Interview Guide with the Most Common Beginner Questions Asked by FANG Companies
Complete Java Masterclass - Become an Android App Developer
The Owner of Mammoth Interactive Shows You How to Master Java App Development Step-by-Step & Make Your First Android Apps
Clean Code with Java examples 2021
Learn Useful Software Principles That You Can Use in Your Everyday Programming
Java Programming: Learn Core Java & Improve Java Skills
Advance Your Java Skill Set with Hands-On Examples
Complete Java Tutorial Step by Step - Become a Programmer
Learn Java to Become an Industry-Ready Programmer. Acquire Skills in Java to Face Job Interviews & Develop Android Apps
Java Foundations
Master the General Purpose & Object-Oriented Language of Java to Enhance Your Skills for Mobile Development
Here's the deal:
This Premium Java Programming Certification Bundle normally costs $1,600 but it can be yours for just $29.99 for a limited time, that's a saving of $1,570.01 (98%) off the price. For a full description, specs, and instructor info please click the link below.
Promo code
You can get an additional 40% off Digital deals. Use code: VIP40 when checking out.
For 15% off physical deals use code: VIP15 when checking out.
---
Recover Your Lost Data Directly to Your Device & Fix iOS Crashes. Fix any iOS system upgrade failure, from being stuck on the white apple logo to a black screen, without losing current data
Get PhoneRescue: Lifetime License for $29.99 (list price $99)
---
Not for you?
That's OK, there are other deals on offer you can check out here.
Neowin Deals · Free eBooks · Neowin Store
Disclosure: This is a StackCommerce deal or giveaway in partnership with Neowin; an account at StackCommerce is required to participate in any deals or giveaways. For a full description of StackCommerce's privacy guidelines, go here. Neowin benefits from shared revenue of each sale made through our branded deals site, and it all goes toward the running costs.