7 Days is a weekly round-up of the Editors' picks of what's been happening in the world of technology - written with a dash of humor, a hint of exasperation, and an endless supply of (Irish) coffee.
After the excitement of Computex, this past week hasn't been quite as manic as the last – but there's been no shortage of exciting developments across the tech world in recent days. Now, the weekend is here once again – and of course, that means it's time to pause, reflect, recline and relax, and let 7 Days bring you up to speed with what's been happening.
We begin this week in France, where the Euro 2016 football (or "soccer" for those in the US) tournament is now underway. In a sad sign of the times – following the appalling attacks in Paris last November, in which 130 people were killed – authorities there have released an app that delivers terror alerts to those in the country.
But the app has additional applications too; beyond warning users of terrorist attacks, it can also keep them posted on hazardous material spillages, dam failures and nuclear disasters.
T-Mobile's larger-than-life CEO John Legere announced the latest addition to its Uncarrier commitments on Monday. Along with free food, drinks and movies to buy the love of its customers, T-Mo is also giving away shares in the company.
After launching its Vive VR headset in April for $799, HTC announced the Vive Business Edition on Thursday, priced at $1,200. The company says its offering will "lead [the] virtual reality enterprise sector".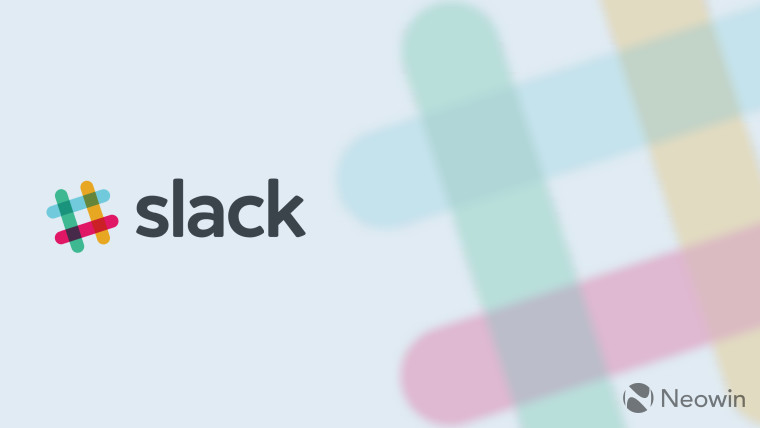 Slack is an increasingly popular collaboration tool among businesses, and it became even more useful this week, as it rolled out integrated voice call support for all users, following several months of testing. Well, I say "all users" – but what I actually mean is "all users except those with Windows phones". What a surprise.
There was bad news this week for those who use the forums of uTorrent, the world's most popular BitTorrent client. The company said that its forums had been hacked, and warned users that their "passwords should be considered compromised".
Twitter was forced to deny that it had been hacked this week, after the credentials for 32 million accounts popped up for sale on the web. It appeared that the usernames, passwords, and email addresses may have been harvested by malware installed on users' devices – but on Friday, Twitter responded to the security threat by locking many users out of their accounts until they reset their passwords.
Twitter also joined forces with Transport for London – the city's public transit authority – to launch a new pilot scheme, delivering urgent travel updates to inform passengers about potentially serious service disruptions via direct messages.
And Twitter also launched a new version of its Android app on Tuesday, with user interface changes, and a fresh look based on Google's Material Design visual language.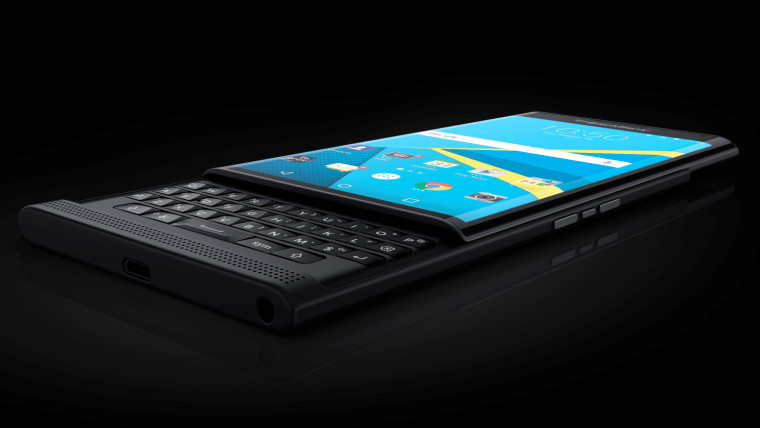 BlackBerry began the process of phasing out its own OS last year when it launched its new Android flagship, the Priv – but according to an AT&T executive, the device is "really struggling" against its rivals.
A year after the launch of its similarly rugged predecessor, Samsung unveiled the Galaxy S7 active on Monday. The flagship-class device features a shatter-resistant display, IP68 dust- and water-resistance, a large 4000mAh battery, and plenty of other high-end specs. It also comes in a 'Camo Green' option, because... erm... nope, no idea.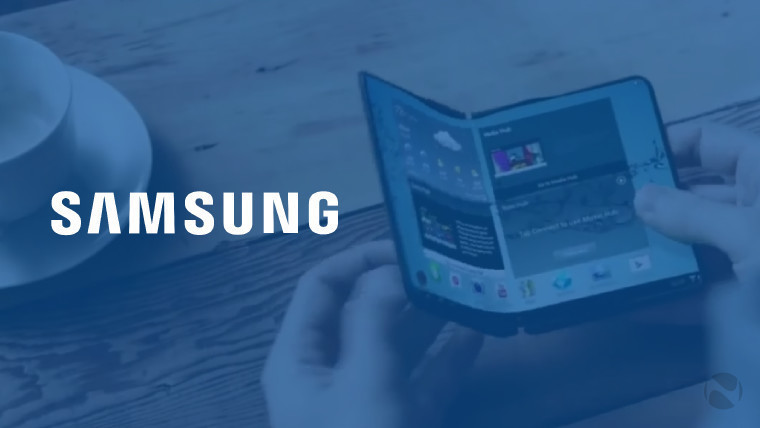 A report earlier this week suggested that Samsung is working on two devices with foldable displays under the codename 'Project Valley', and said they could be unveiled as soon as February 2017. That rumor was fuelled by comments later in the week by a Samsung executive, who said that devices like these are now "right around the corner".
Lenovo held its Tech World conference this week, at which it brought a piece of concept technology to market in a smartphone for the first time.
The new Phab2 Pro is the first phone to feature Google's Project Tango technology, including motion tracking, as well as 3D scanning and depth perception, allowing users to quickly and easily map a physical space (and potentially, any objects within it) simply by pointing the device's camera at it. With a 6.4-inch display, the handset is also huge.
Lenovo also unveiled its Moto Z flagships – and it showed off a novel approach to the modular solution that LG attempted (and didn't get quite right) with its latest G5 range-topper. The Moto Z is spectacularly thin with a 5.2mm profile, but the company is offering 'Moto Mods' which seamlessly and magnetically attach to the rear, bringing additional capabilities, such as a projector, or up to 22 hours of extra battery life.
Notably, given the exceptional thinness of the devices, the company has dropped the 3.5mm headphone jack entirely, requiring users to connect their headphones to the USB Type-C port via an adaptor.
Huawei got tongues wagging this week, when an executive revealed that the company is "doing the Nexus again this year", fuelling speculation that it will develop a follow-up to its current Nexus 6P flagship.
The Nexus 6P's smaller sibling – the Nexus 5X, built by LG – is usually priced from $349 in the US. But two retailers are currently offering the 5.2-inch device for just $269.99 for a limited time.
Both the Nexus 5X and 6P were unveiled as 'showcase' devices for Android 6.0 Marshmallow last year. But eight months after Marshmallow began rolling out to other devices, Google revealed this week that that version of the OS has so far made it to just 10.1% of active Android devices.
That's a pretty pathetic effort after so long – but it the rollout has been gaining momentum, with its presence on devices having doubled in the last two months.
Marshmallow continues to slowly make its way to more devices around the world. Most recently, it arrived on Samsung's Galaxy S5 models with Exynos processors in India…
…and on the Galaxy Note Edge on Verizon in the US.
And months later than originally promised, the OxygenOS update built on Android 6.0.1 finally began rolling out to the OnePlus 2 this week as well.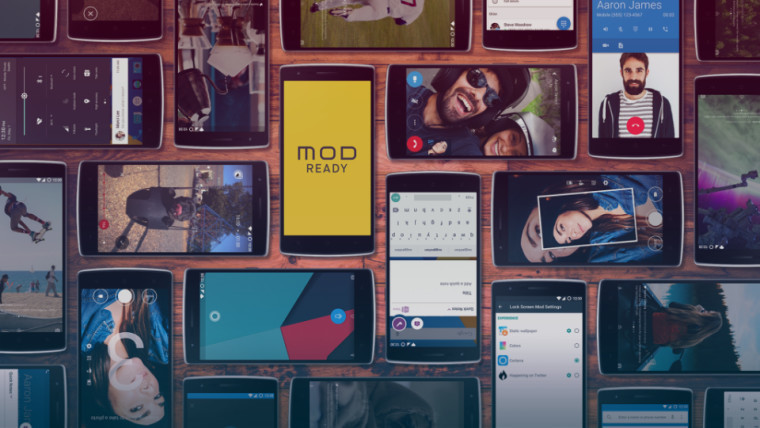 Cyanogen announced the release of version 13.1 of its OS for the OnePlus One, including support for MODs (or 'Mods' or 'mods' – the company is annoyingly inconsistent in how it refers to them). MODs effectively allow users to tweak the OS with functionality provided by other providers, and several examples are available from Microsoft including Cortana, Skype and Hyperlapse MODs.
On Tuesday, Microsoft restored 'Hey, Cortana' voice activation functionality for its digital assistant on other Android devices – but the news isn't quite as good as it first appears. Unfortunately, the feature now only works on Android devices within the app itself.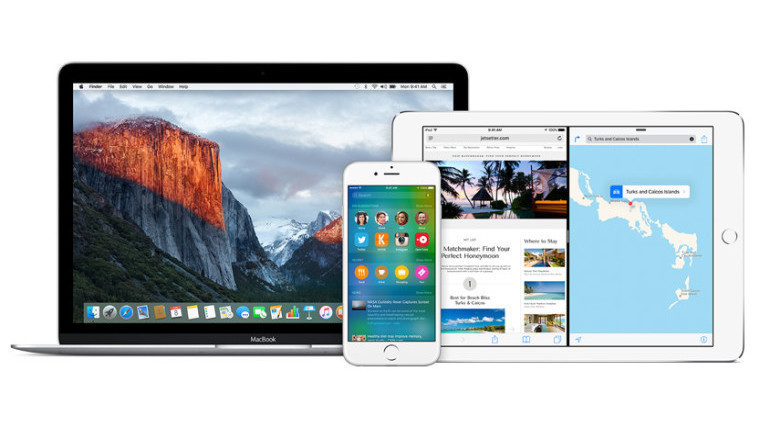 Apple released a fresh round of developer betas for its operating systems on Monday: iOS 9.3.3, OS X 10.11.6 El Capitan, and tvOS 9.2.2, along with its first beta of watchOS 2.2.2.
Apple announced significant changes to its App Store, ahead of its Worldwide Developer Conference next week. Among the changes are new app subscriptions, and a revised revenue sharing structure for subscriptions, allowing developers to take an 85% cut, rather 70%. Annoyingly, though, Apple is also introducing 'search ads' in the store, allowing developers with deeper pockets to pay for prominent placement in store search results.
Given criticisms about how difficult it is for indie developers, including those with very limited budgets, to get their apps seen in the store, it's hard to see how this move will improve anything but the size of Apple's enormous cash reserves.
Microsoft announced new features for its Project Islandwood app bridge, to help developers port their apps from iOS to Windows 10 devices. The new features include additional layout APIs, integration with the CoreFoundation framework, and new sample projects on GitHub.
Microsoft slashed a chunky 29% ($40) off the Lumia 550, its entry-level Windows 10 Mobile handset, in the US on Sunday, reducing its price to just $99, unlocked and off-contract. You'll have to be quick to take advantage of the offer though – it ends on Saturday, June 11.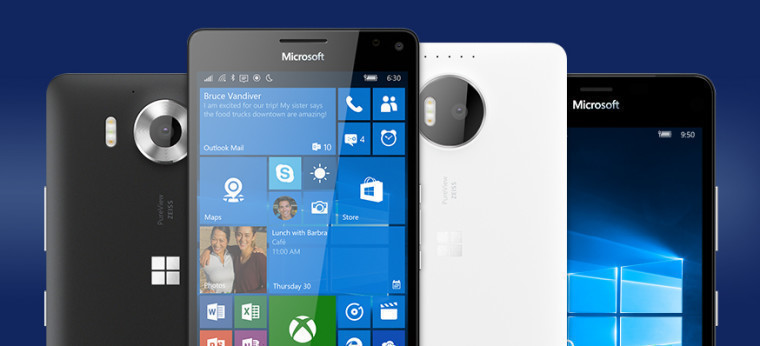 Over in the UK, Microsoft again reduced the price of its Lumia 950 and 950 XL flagships, by a hefty 17%, in what appears to be its latest permanent price cut. Sweetening the deal further, Microsoft is also offering a free Display Dock and one-year Office 365 Personal subscription with the devices, worth just under £140.
On Tuesday, Dona Sarkar – the new head of the Windows Insider Program, who took over from Gabe Aul last week – promised "some *really* interesting things" on the way for those testing Windows 10.
On Wednesday, Windows 10 Insider Preview build 14361 arrived for both PCs and phones. However, while there were some new features listed for PCs, there appeared to be nothing at all for phones with the exception of the usual list of known and fixed issues. (And of course, there was a similar list for PCs too.)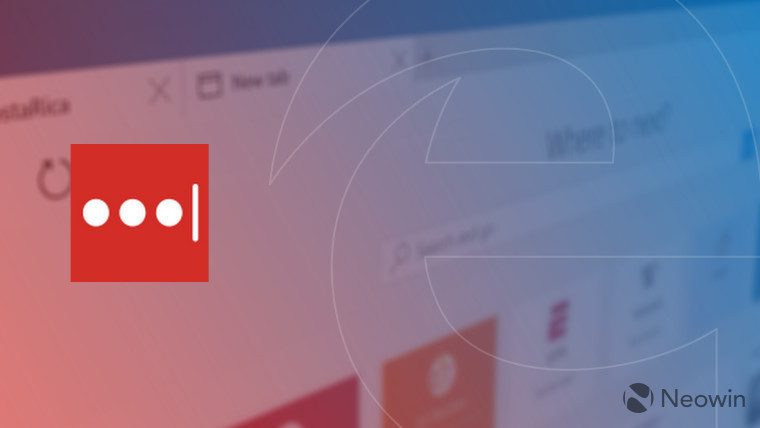 Coinciding with the rollout of build 14361, LastPass officially announced the release of its web extension for Microsoft's Edge browser, becoming the first (and only) password manager to do so, so far. However, it's only available for Windows Insiders for now.
Microsoft also invited members of its Insider Program to take part in a contest to design what "might just become our next official Windows Insider T-shirt". (We have no doubt that you can do a lot better than our hastily-assembled effort, shown above…)
Bank of America finally released its long-awaited app for Windows 10 PCs and phones on Tuesday, three months after the company said it would arrive "in the next few weeks".
And Disqus revealed on Thursday that its Windows 10 app "is coming together quickly now", and will soon be made available for PCs and phones running Microsoft's latest OS. An open beta is also on the way.
But while many brands are jumping onto Microsoft's Universal Windows Platform, developing apps that can run across various Windows 10 devices, some major companies still aren't convinced that it's worth the effort.
Amazon revealed this week that it has withdrawn its app for Windows phones, and it hasn't commented on any possible plans to launch a new Universal app. Its app remains available for Windows PCs and tablets – but that version of the app was originally developed for Windows 8.
On Tuesday, Microsoft made new additions to its Windows App Studio tools to help those with no coding experience create more powerful apps. The most significant addition is that of REST API support, allowing users to easily connect a much wider range of data to their apps – but there are other handy new features and improvements too.
For experienced developers, Microsoft also made Visual Studio 2015 Update 3 Release Candidate available on Tuesday, adding a range of improvements, with a particular focus on stability, improvement and bug fixes.
Coinciding with the Apache Spark Summit in San Francisco this week, Microsoft announced an "extensive commitment for Spark to power [its] big data and analytics offerings, including Cortana Intelligence Suite, Power BI and Microsoft R Server."
The following day, IBM announced its new Data Science Experience, which it says is "the first cloud-based development environment for real-time, high-performance analytics". Building on its $300 million investment to develop Spark as a kind of 'analytics operating system', it aims to make it easier to interrogate and analyze massive data sets, and extract deeper insights more quickly than ever before.
Meanwhile, Microsoft is aiming to make it easier for businesses to determine whether they're prepared to upgrade to Windows 10, with the launch of its new 'Ready for Windows' site.
It's also hoping to encourage more businesses to buy its Windows 10 devices with its new Surface Membership Plan. Rather than purchase a Surface Book, Surface Pro 4 or Surface 3 upfront, Microsoft is now offering businesses the ability to spread the cost across up to 30 months, including comprehensive support and training, and accidental damage protection for the devices.
Several key figures from the Surface Hub and HoloLens teams have left Microsoft for perceptiveIO, a start-up based in San Francisco that says it will develop products that "touch many millions of lives and radically change the world".
Microsoft sent out its third wave of invitations for the $3,000 HoloLens Development Edition on Wednesday. The company also said that it's increasing the pace at which it sends out the invites to purchase its holographic headset; future waves are now expected to ship over the course of 3-4 weeks.
Microsoft researchers published a study in a medical journal this week detailing their investigation into how Bing web search results could be used to help identify people with pancreatic cancer, before they've been diagnosed. Pancreatic cancer has an extremely low five-year survival rate, so even the smallest measure to improve early detection of the disease could prove hugely beneficial.
Microsoft shared details of its Windows 10 Anniversary Update for the Xbox One on Monday, after announcing back in March that it would come to the console this summer. However, it won't actually be one update, but two – only the first of which will arrive this summer.
A wide range of new features and improvements are promised, but curiously, there were two very notable omissions from Microsoft's announcement on Monday. The company made no mention at all of support for running Universal Windows Platform apps on the console – which it previously said would be coming this summer too – and TV DVR functionality was similarly absent from the announcement.
Microsoft originally announced the addition of DVR (digital video recording) for the Xbox One in August 2015, to allow owners of the console to record over-the-air TV broadcasts, and even be able to watch those recordings on other Windows 10 devices. But having previously said it would arrive this year, on Wednesday, the company revealed that it has put development of the feature "on hold", to focus instead on "new higher fan-requested gaming experiences".
As things stand, it's not at all clear if Microsoft actually intends to deliver that feature. It's also worth considering that, in the ten months since its original announcement, the company has continued to sell Digital TV Tuners for the console – perhaps even to some customers who made the purchase in anticipation of the DVR functionality arriving as promised.
We're eager to hear your thoughts on this – is Microsoft right to halt development and focus on gaming for the Xbox One? Or has it made a bad call that risks undermining the trust of its customers? Vote in our poll and have your say!
Microsoft is expected to unveil new Xbox hardware at the E3 gaming conference next week, and until this week, Sony was expected to do the same.
But on Friday, Sony surprised many of us by revealing details of its new "high-end PS4", known also by its codename 'Neo' – but it also said that the new console won't be making an appearance at E3.
Xbox gamers couldn't believe their eyes this week, as the Fallout 4 Digital Deluxe Bundle – usually priced at $109.99 – was available to download from the Xbox Store free of charge. Of course, it was too good to be true, and unfortunately, users who downloaded the game at no cost due to the 'maintenance issue' won't be allowed to keep it.
There was disappointment for some PC gamers too on Friday, as Microsoft put an end to a rumor that claimed it was planning to port Halo 5: Guardians from the Xbox One to PC, saying it has no plans to do so.
After introducing measures to deter cheating in Tom Clancy's The Division in April, Ubisoft announced on Friday that it's going even further, permanently banning those caught cheating on their first offense.
And there was some interesting news for Call of Duty fans too, as Activision announced that the antagonist in Infinite Warfare will be played by Game of Thrones star Kit Harington. Popular movie director Guy Ritchie (Snatch, Sherlock Holmes, The Man from U.N.C.L.E.) is also assisting in the game's production.
But our journey through the lush and fertile lands of the tech world ends this week in New York City, where police are on the lookout for a rather brazen thief. A man walked into an Apple Store dressed as an employee, casually helped himself to 19 iPhones – worth over $16,000 – and then handed them off to an accomplice before they both walked out.
Genius? Given the number of cameras dotted around Apple Stores, probably not…
---
Bonus content
Before we wrap things up for another week, let me first highlight a few extra bits around the site that I hope you'll enjoy reading.
Timi Cantisano took a long hard look at the Chuwi HiBook, a detachable 2-in-1 Windows 10 device with a solid range of specs and a rather affordable price tag. Indeed, the price was one of the things he liked most, along with the solid build, decent performance and good battery life, but there was certainly plenty of room left for improvement.
Timi also reviewed the LG Cam Plus, the photography-focused modular add-on for the company's G5 flagship. The idea behind the Cam Plus is an interesting one – an accessory with extra battery capacity that makes the handset function more like a camera – but LG's execution of that concept was absolutely hopeless in real-world usage.
Usama Jawad got his game on with The Escapists: The Walking Dead for Windows 10 – but… well, you'd best read his review to find out just how disappointing it was.
And Usama also interviewed Konstantinos Karatsevidis, CEO and co-founder of Finnish company Eve, which is developing a crowdfunded Windows 10 hybrid device with a 12-inch display, 7th-generation Intel 'Kaby Lake' processors and all sorts of other goodies. Be sure to check that out.
---
Global giveaway!
We're giving away 3 copies of Linux Server Security: Hack and Defend, a guide for aspiring hackers and sysadmins to bolster their Linux network security skills, and identify common hacking tips. Check out the giveaway page for more details... and good luck!
---
The week ahead
Consider this week the 'calm before the storm', because next week is set to be huge.
The E3 gaming conference kicks off on Tuesday – but on Monday, two of the industry's giants will be making their key announcements. Unusually, while Sony confirmed some details about its 'high-end' PlayStation 4 this week, it also revealed that the new console won't make an appearance at E3. But there's still plenty to look forward to from Microsoft, which will be holding its E3 keynote on the same day.
Not only is Microsoft believed to be announcing two new media-focused streaming devices, but it's also expected to unveil a new version of the Xbox One, 40% slimmer than the current model. And as if that's not enough, recent rumors have also suggested that it may announce a newer, even more powerful Xbox console, codename 'Scorpio – although there's a possibility that it might revise those plans, given Sony's decision not to unveil the PS4 'Neo' at E3.
On top of that, Apple is hosting its Worldwide Developer Conference all week, and there are some big announcements expected there too. Not only are we likely to see new versions of all of the company's operating systems – iOS 10, OS X 10.12 (which may be renamed 'macOS'), watchOS 3 and tvOS 10 – but there's plenty more to look forward to, such as a major overhaul for Apple Music, and big improvements for Siri, including support on Mac devices. Could we see some new hardware too? It's possible, but far from certain.
And OnePlus will also be officially announcing its new flagship-class handset too – although after a long string of leaks in recent leaks, there may not be much left for the company to announce...
---
Along with other official announcements, spicy rumors and intriguing insights, it's set to be an absolutely thrilling week… so be sure to stay tuned to Neowin in the days ahead!
For now, though, there's plenty more to read across the site – including loads of interesting discussions over on our forums.
From all of us on the Neowin team,
have a great weekend!