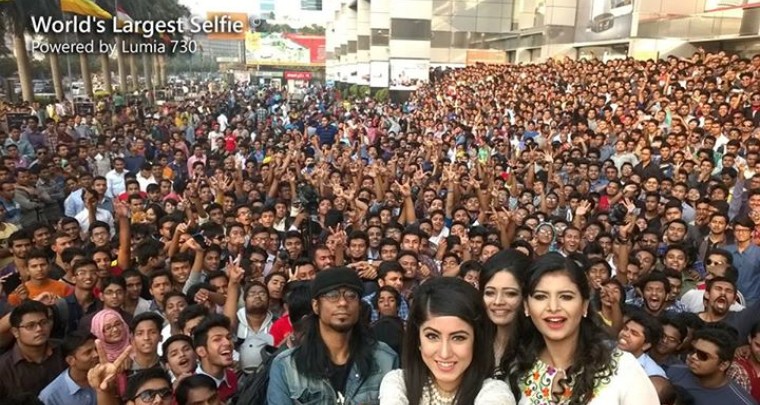 This Friday, March 20, about 80% of Europe will experience a solar eclipse, its first in 15 years. When this phenomenon occurs, physicists and engineers usually worry about the possible impact this might have on solar grids while others make hasty plans to capture the spectacular scene on their phones and cameras. This time, however, eye experts from the College of Optometrists have strictly warned against the latter - especially against taking selfies during the event.
The optometrists say that when positioning themselves for taking a selfie, people will risk burns to the back of the eye and permanent blindness. Daniel Hardiman-McCartney, a clinical adviser at the college further emphasizes that in 1999 - the last time there was a solar eclipse in the region - people didn't have smartphones to take selfies - nor was there much of a craze for it, he also said that:
This could potentially be very dangerous because people might be tempted to look at the Sun as they try to get the perfect shot or clip.

And as the eclipse is a relatively slow process, people might end up accidentally looking at the Sun for minutes.
He also clarified that this does not mean that people can't view the eclipse through a TV screen or the phone's screen; this is still potentially dangerous, should a person accidentally glance directly at the sun from the corner of his screen.
On the other hand, the Royal College of Ophthalmologists have even dismissed the idea of viewing the eclipse through the screen of a camera saying that even the dark filters of binoculars, telescopes and sunglasses won't be able to protect a person from permanent eye damage.
The Royal Astronomical Society has issued a document detailing the safest methods to view the phenomenon, which includes pinhole cameras and glasses with filters specially designed for eclipses. They have advised that putting those glasses on before looking up at the sky will be the safest way to see the eclipse.
The moon will cover as much as 98% of the sun's disc in the UK, which will be hit by the partial solar eclipse somewhere around 09:30am local time. People in Northern Ireland and Scotland will experience the darkest conditions and will be put into a morning twilight.
Source: BBC News