On Friday, Microsoft CEO Steve Ballmer announced his plans to retire from the company. At the same time, the official RTM announcement of Windows 8.1 is expected at any time from Microsoft. It's somewhat ironic that both of these major company events are happening around the same time as the 18th anniversary of the launch of Windows 95. As we look forward to seeing what the future holds for Microsoft, let's take a moment to peek back into the past.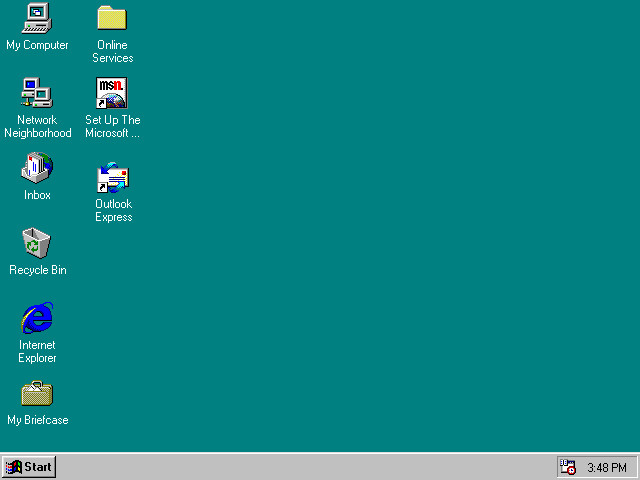 Yes, 18 years ago today, Microsoft released their biggest version of Windows since they first launched the OS. It was a massive redesign compared to previous versions and it incorporated elements that are still being used in Windows 7, like the desktop UI, the taskbar and the Start menu. Even the desktop in Windows 8 is much the same in terms of design compared to Windows 95, although it of course lacks a Start menu.
The plug-and-play system for adding devices to a PC came about with Windows 95. The launch of the OS was also the beginning of the end for the older MS-DOS, which before August 24, 1995 was still being used by quite a few PC applications, mainly games. Within a few years, MS-DOS programs had stopped being made in favor of Windows 95 compatible apps.
The launch was timed perfectly with the rise of personal computers in the home and office, and the fascination with using PCs to connect to online networks like AOL, CompuServe, and something called the "Internet". Some people think that Windows 95 shipped with Internet Explorer 1.0, but in fact, the OS didn't include a web browser.  IE 1.0 was available in the separate Microsoft Plus! Pack for Windows 95, which contained a number of add-on programs, desktop themes and games.
The release of Windows 95 was accompanied by a huge marketing campaign by Microsoft. One of the oddest things about the release of the OS was a VHS video guide to using Windows 95 that starred Jennifer Aniston and Matthew Perry, right in the middle of their run on the sitcom Friends. The influence of Windows 95 is still being felt today in pop culture. Just a few months ago, The Daily Show with Jon Stewart made the OS the center of one of its skits.
Microsoft officially ended support for Windows 95 on December 31, 2001, or six years and just over four months after it launched--and two months after the launch of Windows XP. Windows XP is still being supported by Microsoft but the company will finally end it on April 8th, 2014, about twice as long as they supported Windows 95.
References via Wikipedia | Image via Microsoft