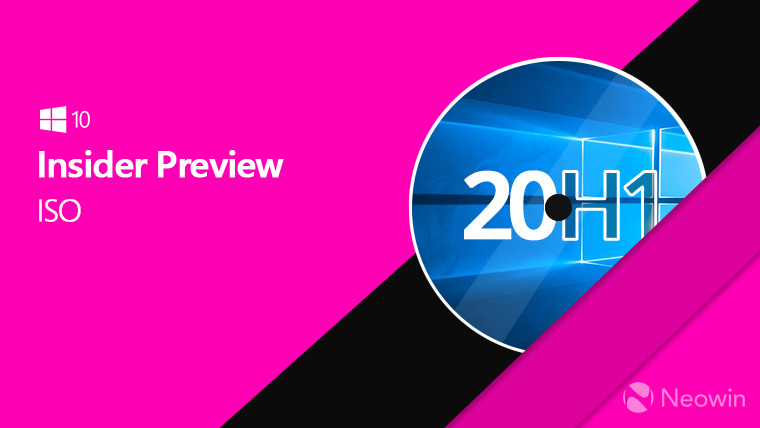 Today, Microsoft released ISO images for Windows 10 Insider Preview build 18912. It's the first time that the firm has released official ISOs from the 20H1 development branch, and the build was initially offered to the Fast ring just six days ago.
Interestingly, the company didn't remove the old ISOs, for build 18343, which have been posted there since March. Instead, the two different groups of images are marked as FAST and SLOW. Being that build 18343 isn't even the latest build in the Slow ring - it's a preview for Windows 10 version 1903, which RTMed at build 18362 - it seems likely that it's a placeholder for something else.
Remember, the Fast ring is currently testing out 20H1 builds, previews for a feature update that won't arrive until next spring. Microsoft still has to start flighting 19H2 builds, which will be previews for the feature update that's coming later this year. Since the Fast ring can't exactly fall back to 19H2, this will likely end up happening in the Slow ring. It seems likely that the new SLOW slot on the ISOs page is for just that.
There are three variants of Windows 10 Insider Preview build 18912 available for download. You can get the regular Windows 10 Insider Preview, Windows 10 Insider Preview Enterprise, or Windows 10 Insider Preview Home China. You can download them here.