7 Days is a weekly roundup of the Editors' picks of what's been happening in the world of technology - written with a dash of humor, a hint of exasperation, and an endless supply of (Irish) coffee.
It's been another action-packed week across the tech world, filled with a seemingly endless stream of official announcements, spicy rumors and a few surprises. And with the weekend upon us once more, 7 Days is here again to make sure you know what's been going on.
We begin this week with news that Adblock Plus - a company that has one job: to block ads as you browse the web - is planning to show you a lot more ads. ABP has launched an automated platform to make it easier for the company to sell 'acceptable ads' to display to its users.
Earlier this year, Twitter announced changes to the way that web addresses and images are handled in tweets, helping users to get more out of the 140-character limit. It looks like those changes will come into effect on September 19.
It's been a great year so far for Spotify. The music streaming service revealed that it now has over 40 million paying subscribers - an increase of 10 million in just six months.
If you've been looking for a solution to run Android apps on a Windows device, this may come as music to your ears: Jide's Remix OS is now available as a virtual machine for Windows PCs.
The European Commission has outlined plans to make free public Wi-Fi widely available across the EU, as well as deploying 5G cellular infrastructure within the next few years.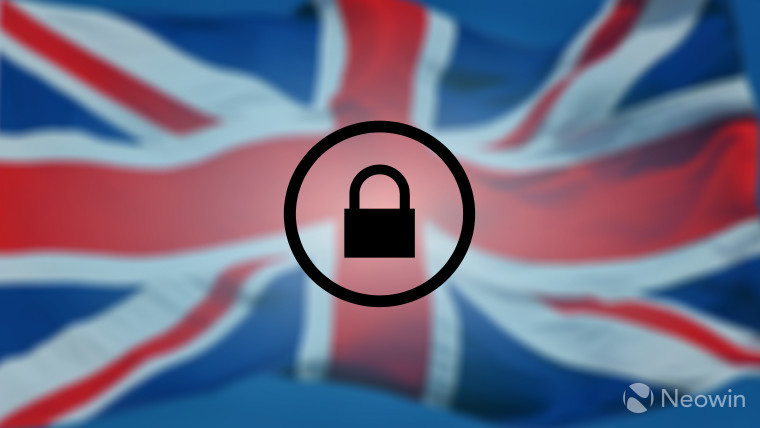 Meanwhile, the United Kingdom, which recently voted to exit the EU, is now thinking of protecting its national interests by building a wall - a firewall, that is. The head of GCHQ's new cyber security unit believes a national firewall could offer improved protection for UK government services and major British businesses.
Amazon announced the launch of its Echo home hub in the UK and Germany on Wednesday, as well as introducing a new version of its Echo Dot companion device.
Over in the US, an accidental discovery at the University of California Irvine could lead to batteries in our devices that don't need to be replaced for hundreds of years.
On Thursday, Microsoft once again claimed that its Edge web browser provides superior battery life on notebooks and tablets compared with rivals such as Firefox and Chrome.
Google introduced the new Chromecast Preview Program, allowing users of its media streaming device to test new firmware before it's released.
On Monday, HP announced its purchase of Samsung's printer business in a deal worth $1.05 billion. Under the terms of the acquisition, Samsung has agreed to buy up to $300 million of HP shares.
Samsung unveiled a new version of its Galaxy Tab A this week, featuring some spec improvements and, more significantly, S Pen support.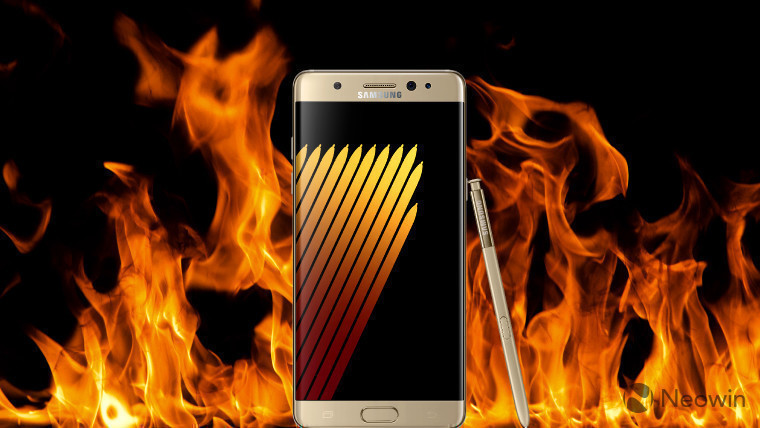 But once again, Samsung found itself making headlines for all the wrong reasons as the saga of its fiery Galaxy Note7 flagship dragged on, dragging its share price down.
Criticism has been growing over how the company has handled its recall of the device. It originally insisted that models sold in China weren't affected by the problem, before it recalled almost two thousand units there.
In the US, confusion reigned over Samsung's 'voluntary recall', until finally - a few days after announcing that it was working with the Consumer Product Safety Commission - the CPSC announced a full official recall of the device. It said there had been at least 92 incidents involving the handset catching fire or exploding, including 55 in which property or vehicles were damaged, and 26 in which people were injured.
And even in its home market of South Korea, the recall has been moving slowly, prompting Samsung to release a software update that will prevent the battery from charging above 60% in an effort to reduce overheating.
Samsung says that it will begin selling the Note7 again later this month. It also revealed details of how to clearly identify the new batch of devices with safe batteries.
After suspending sales of its flagship in 24 markets last month, citing overwhelming demand, OnePlus resumed sales of the 3 in those countries on Monday.
But there was bad news for those in the UK hoping to buy LG's new flagship-class handset. The distinctive V20 - the world's first device to ship with Android 7.0 Nougat onboard - won't be sold there.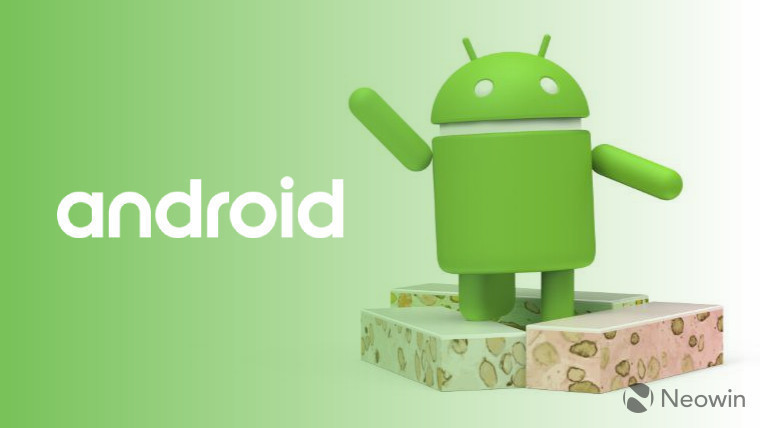 After Google announced the start of its Android 7.0 rollout last month, Nougat is now making its way to devices on the low-cost Android One program...
...but owners of the Nexus 6 and Nexus 9 LTE face a longer wait. Google says the update will be released for those devices "in the coming weeks".
Meanwhile, the legendary HTC HD2 - which was originally released with Windows Mobile 6.5 - got an unofficial taste of Nougat this week. Developers have succeeded in bringing an astonishing array of operating systems to the device, years after it first launched, including Android Lollipop and Marshmallow, and even Windows RT (!!).
Google published its latest official figures on Android device usage on Tuesday. Eleven months after its rollout began, Android 6.0 Marshmallow is now installed on just 18.7% of active devices, while 4.4 KitKat - which was released nearly three years ago - is on 27.7%.
That's quite a contrast with Apple's mobile operating system. This week - a year after its release - iOS 9 had reached 88% of Apple's i-devices.
On Monday, Apple released iOS 10 to some - but not all - of its mobile devices. However, things didn't go entirely to plan.
Within hours of its release, Apple apologized to its customers after many complained of botched upgrades and problems installing the update.
In the US, T-Mobile advised owners of the iPhone 6, 6 Plus and SE not to upgrade to iOS 10 at all, as the update was causing issues that prevented the devices from maintaining a stable connection to its network. That issue was resolved within a few hours.
On Friday, Apple's new iPhone 7 and iPhone 7 Plus went on sale. After a week of pre-orders, the company revealed that its launch inventory of the 7 Plus was completely sold out, along with all iPhone 7 models in its new scratch-prone Jet Black color option.
But some irate customers are now suing Apple, claiming the company screwed up with its iPhone Upgrade Program, preventing them from ordering their new devices.
Still, those who managed to get an iPhone 7 or iPhone 7 Plus of their choice can look forward to an increase in battery capacity on both handsets.
But how do the new iPhones cope with being dropped? The two devices were subjected to drop tests this week, while the iPhone 7 Plus was also subjected to the famously thorough iFixit teardown treatment.
Earlier this month, the Microsoft Store pushed back its shipments of HP's new Windows 10 Mobile flagship, the Elite x3, by two weeks. But on Wednesday, it began shipping the device to those who pre-ordered it, although its store listing still shows the delayed September 26 release date for those who order today.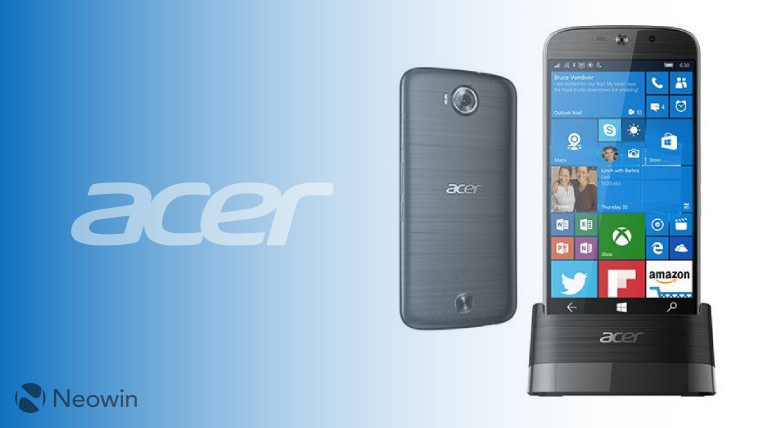 In the UK, the Microsoft Store has begun selling Acer's Windows 10 Mobile flagship, the Liquid Jade Primo, in a bundle with a mouse, keyboard and dock, for £449. But considering the device was announced a year ago, and its specs aren't exactly fresh, that's a high price to pay - especially when the similar (and in some ways superior) Lumia 950 is available in the UK for £200 less.
If you don't mind getting the device with an EU plug, you can get the Liquid Jade Primo in the UK for 25% below full price - but that's still a hefty premium over the Microsoft device.
Lenovo's stylish, innovative Yoga Book - which features an illuminated touch-sensitive keyboard that can be deactivated to provide a surface on which to write and draw - is now available to pre-order in the UK. Offered with either Windows 10 or Android 6.0 Marshmallow, it's priced from £429.99.
Microsoft announced details of new deals exclusively for those on the Windows Insider Program in the UK, offering up to £395 off a Surface Book and Xbox One S bundle.
That's certainly a nice 'thank you' from the company to those who have been helping it to test Windows 10 - but even with the discounts, the cheapest bundle is over £1,300. It would be great to see Microsoft offer an alternative deal to thank those in its enthusiast community with more modest budgets.
In the US, Microsoft is offering 15% off its Surface Pro 4 with Intel Core i5 and 128GB storage - a deal that's available to everyone, not just Insiders.
Microsoft's Surface Hub is a magnificent machine - a giant touchscreen running a version of Windows 10, designed to boost workplace collaboration. But InFocus thinks it can do better - its new Mondopad Ultra also runs Windows 10, and has a 70-inch display with 4K resolution, with a wide range of other features.
If you don't have a spare $13,999 to buy the Mondopad Ultra, you might be interested in another device that InFocus unveiled this week.
The $299 Kangaroo Notebook looks like an ordinary notebook, but it's actually a 'laptop dock' that comes with two identical Windows 10 mini-PCs that slot into the device, and which can be swapped as needed.
We've been fans of Dell's XPS 13 for a while now, and the latest upgrades to the device look set to make it even better. Dell has added the newest 7th-generation (Kaby Lake) Intel Core processors, extending its battery life up to as much as 22 hours - and it's still got that stunning InfinityEdge display too.
Dell also introduced its new Latitude 13 3000, a competitively priced Windows 10 2-in-1 aimed primarily at business customers, featuring USB Type-C, and support for Windows Hello biometric authentication.
Over the last eighteen months or so, we've seen many examples of Microsoft HoloLens being put to use in business scenarios, but most of these innovative uses have been limited experimental trials.
But on Thursday, Microsoft announced a major partnership with industrial engineering giant thyssenkrupp, which will integrate use of the holographic headset into the day-to-day operations of the German company's 24,000 elevator service engineers around the world.
Earlier this week, a credible report claimed that Microsoft may not be working on a new version of its Band wearable device, and that the company has disbanded (sorry) the team that was working on getting a version of Windows 10 to run on it.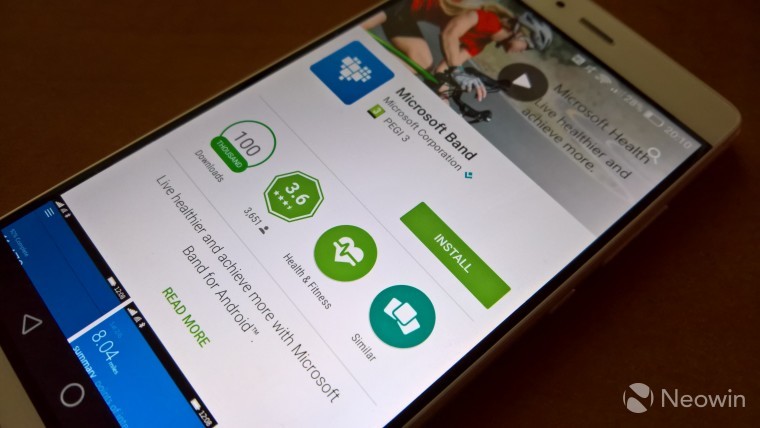 But further questions were raised on Thursday when, without explanation, Microsoft rebranded its Health app on Windows, iOS and Android as 'Microsoft Band'. It originally launched the Health app as a gateway to its health and fitness data platform.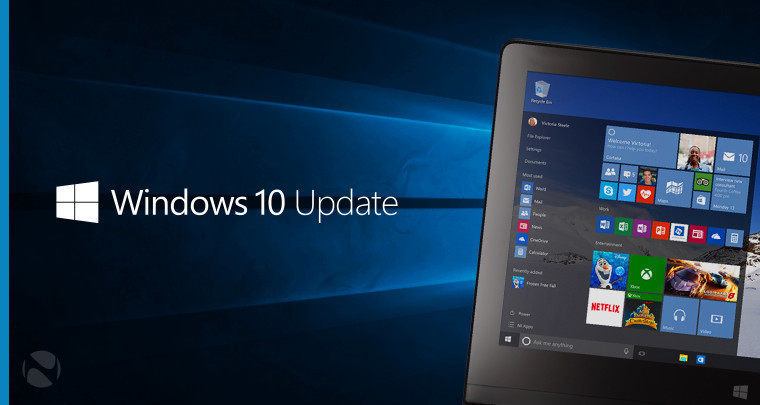 It's been a pretty big week for Windows 10 updates.
On Monday, Microsoft released a bunch of cumulative updates:
build 10240.17113 for version 1507 (the original Windows 10 release);
build 10586.589 for version 1511 (the November Update); and
build 14393.187 for version 1607 (the Anniversary Update).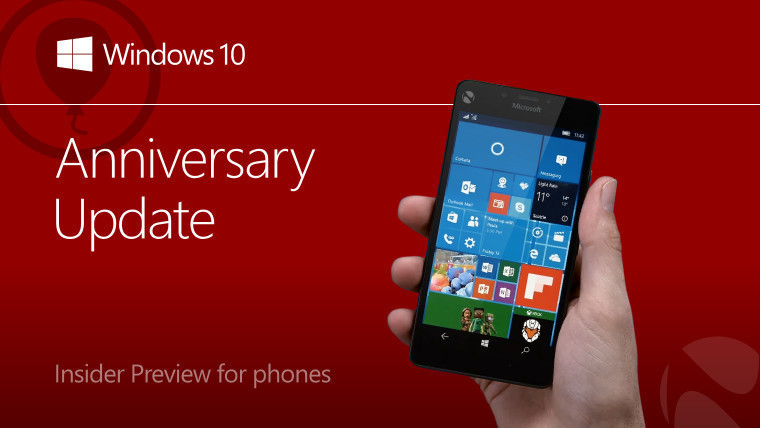 On Tuesday, it rolled out Windows 10 Mobile Insider Preview build 14393.187 to the Slow and Release Preview rings.
And on Wednesday, Windows 10 Mobile build 14393.189 made its way to devices not on the Windows Insider Program.
Microsoft also rolled out new Redstone 2 build 14926 from its Windows 10 Development Branch, introducing some handy new features. As ever, the new Insider Preview build also brought various fixes and known issues for PCs and for phones, although some Windows 10 Mobile users experienced some other serious issues with the new build.
Coinciding with that release, Microsoft also published its Desktop App Converter to the Windows Store. Developed under the codename 'Project Centennial', and also referred to as the Desktop App Bridge, the tool enables developers to package their .NET and Win32 desktop applications as apps that can be listed in, and downloaded from, the Store.
Microsoft began rolling out the Windows 10 Anniversary Update in August, but many PCs still haven't received the update. The company said that it expects the rollout to "take up to 3 months" to complete.
VMware announced the launch of Horizon - its solution for accessing virtual desktops and hosted applications - on Windows 10 Mobile devices, including support for the PC-like Continuum feature.
Microsoft boosted its productivity suite on Windows 10 on Friday with a new Office Insider preview, introducing a range of new features.
Microsoft also launched Office Lens on Windows 10 PCs, tablets, phones and HoloLens on Thursday, as well as adding support for Office 365 and OneDrive for Business. Since its launch over two years ago, the app has become an indispensable tool for many users, allowing them to capture text for use in documents and emails simply by taking a photo.
The sun set over Sunrise calendar on Tuesday, as Microsoft finally shut down the app following its acquisition last year.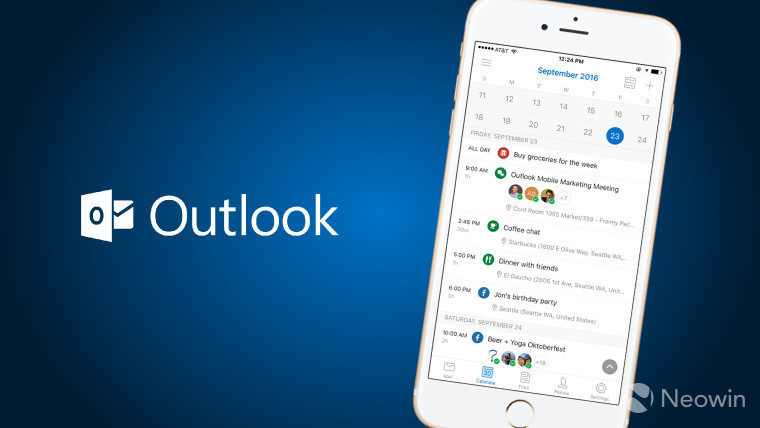 But Microsoft also updated its Outlook app on iOS and Android on the same day, introducing some new features that will be familiar to former Sunrise users.
It also added support for Google Drive and Facebook photos on its web-based email service, Outlook.com.
A new Skype for Linux alpha release made its way to users on Monday, with a revised layout for group calls and various bug fixes.
On Thursday, Microsoft released an update to its Skype Preview app for Windows Insiders in the Fast ring, adding SMS and MMS support on both Windows 10 PCs and phones. It revealed further details about its plans on Friday, including some of the improvements that it's working on for the app.
But there was sad news on Friday too, as it emerged that Microsoft is shutting down its Skype office in London, with the loss of up to 400 jobs.
After a delay earlier this year, the long-awaited ReCore finally launched on Monday - and it's the first Xbox Play Anywhere title too, so it can be bought once and played on Xbox One consoles or Windows 10 PCs.
There are now over 250 Xbox 360 games that can be played on the Xbox One, after Microsoft added three more titles to the backward compatibility list on Thursday.
If you're not a fan of the white Xbox One S, you might be interested in these new color options. Microsoft introduced new Battlefield 1 bundles for its latest console, available in 'military green' or 'Storm Grey'.
It's also launching a range of new Xbox One accessories, including controllers with distinctive color schemes, and a Special Edition headset.
It emerged this week that an unfortunate error in 2013 led to Microsoft sending a pre-production prototype of its then-unannounced Xbox One console to a man who had ordered a new laptop from the company's store.
Sony delivered a major update, version 4.00, to its PlayStation 4 this week, adding HDR support, a refreshed user interface, overhauled Quick Menu and Share Menu, a new-look User Profile, and more.
Sony also unveiled a new Limited Deluxe Edition Final Fantasy XV Bundle of its PlayStation 4, featuring a unique design, along with various extras and downloadable content.
PS3 and PS4 owners can look forward to the arrival of HBO Now on their consoles in the near future. HBO and Cinemax will also be added to Sony's PlayStation Vue platform.
But those anticipating the release of South Park: The Fractured But Whole on PS4, Xbox One and PC in December now face a much longer wait, as Ubisoft announced that the game has been delayed until next year.
Our odyssey around the world of technology is nearing its end as we approach New York City, where authorities launched a bold plan last year to replace over 7,500 pay phones with a network of connection points. Each of these street-side hubs offered free Wi-Fi, and built-in Android tablets providing information about the city, along with free web browsing.
Unfortunately, the free browsing feature has now been removed after complaints that people have been using them to watch porn, including some reports of public masturbation.
And finally, monkeys typing Shakespeare.
---
Bonus content
Before we wrap things up for another week, let me first highlight a few extra bits around the site that I hope you'll enjoy reading.
Rich Woods got his hands on the iPhone 7 Plus, publishing an unboxing video and sharing his first impressions of Apple's new flagship handset.
Rich also reviewed the HP Pavilion x360 m3, a highly capable Windows 10 convertible device, which he says offers everything you need in an affordable package.
And he also had a Flashback to the Zune HD, taking us on a trip down Memory Lane with some fond recollections of Microsoft's media player as it reached the seventh anniversary of its launch. If you're in the mood for some nostalgia, that's definitely worth a look.
---
Stay tuned to Neowin in the days ahead for what's sure to be another exciting week, filled with official news, exciting updates, and plenty of insights from around the world of technology.
For now, though, there's plenty more to read across the site – including loads of interesting discussions over on our forums.
From all of us
on the Neowin team,
have a great weekend!