When it comes to the Windows ecosystem, 2014 was undoubtedly the year of low-cost devices. Entry-level Windows phones, tablets and PCs flooded the market throughout the year - ASUS even brought its budget-focused Eee brand back from the dead, to launch a new $199 Windows 8.1 notebook in November.
But the latest devices from ASUS look like a much more premium offering, with a blend of high-quality engineering, sleek design and compelling spec sheets. Featuring aluminium unibody construction, the new Transformer Book Chi Series is a range of 2-in-1 detachables, each offering a tablet form factor that can be easily connected to a companion keyboard.
The smallest is the T90 Chi, which ASUS claims is the world's thinnest 8.9-inch tablet at just 7.5mm-thick, with various configurations up to the largest 12.5-inch T300 Chi, with WQHD resolution. There are four devices in total, each featuring Intel Core M processors:
T90 Chi
8.9-inch display with 1280x800 resolution
2GB RAM
32GB / 64GB storage options
$299
T100 Chi
10.1-inch display with 1920x1200px resolution
2GB RAM
64GB storage
$399
T300 Chi HD
12.5-inch display with 1920x1200px resolution
4GB / 8GB RAM
128GB SSD
$699
T300 Chi WQHD
12.5-inch display with 2560x1440px resolution
4GB / 8GB RAM
128GB SSD
$799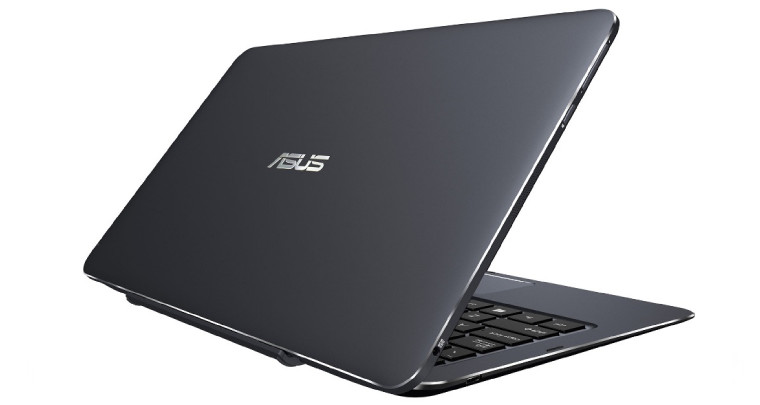 ASUS claims that the 10.1-inch T100 Chi is the world's thinnest Windows tablet at just 7.2mm-thick. It also says that, when docked with its keyboard, the flagship T300 Chi is even thinner than a MacBook Air.
Each model includes a keyboard as part of the price, but despite ASUS boasting about the "uniquely designed magnetic hinge mechanism... to ensure secure, reliable and fuss-free docking, every time", the tablets actually connect to the keyboard via Bluetooth, rather than a physical connection via the docking mechanism.
A range of optional accessories will also be available, including the Active Stylus Pen, with up to two months of battery life on a single charge.