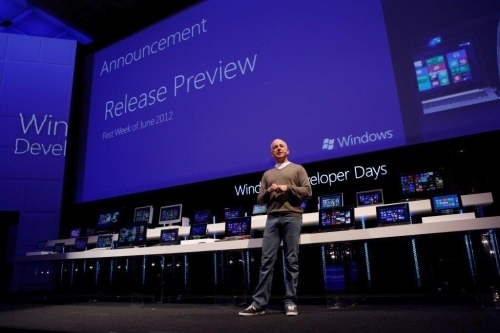 With about three weeks to go before Microsoft is supposed to launch the Release Preview version of Windows 8, the company is reportedly still working on pre-release builds of the OS. Now the reliable Windows 8-themed site Winunleaked.tk reports that the version number for Windows 8 has been updated yet again.
According to the site's Windows 8 builds list, (free registration required) the latest build number for the Release Preview version of Windows 8 (also known as the release candidate) is officially called 8376.0.winmain_win8rc.120506-0920. In addition, this list claims that the Release Preview version has entered into what is known as its Beta Escrow period. That usually means internal testers at Microsoft will keep checking out builds of the operating system until it is ready to be released.
As we have reported before, Microsoft has already announced that the Release Preview version of Windows 8 will be launched to the public sometime in the first week of June. Microsoft has yet to reveal if it will hold a press event for the launch of the Release Preview version like they did with the Consumer Preview build on February 29th.
This new build number list has also launched a new category, Pre-Release to Manufacturing, with a build number of 8411.0.winmain.120502-1801. If true, that means Microsoft is already working on the version of Windows 8 that will eventually be launched as the final, shipping product. That is expected to happen sometime later this fall, perhaps in October.
Image via Microsoft