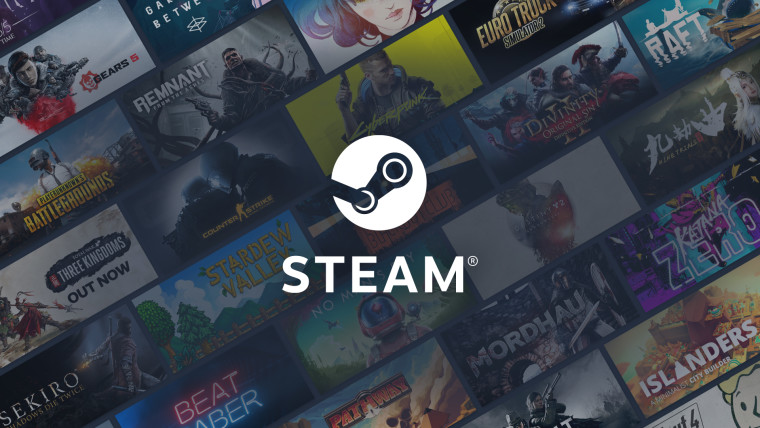 Valve has released a new update for its desktop beta client that fixes a crash on Linux systems, and more. Linux computers that have Nvidia GPUs were making Steam crash when hardware acceleration was enabled. This has now been fixed and hardware acceleration in Steam on Linux has been re-enabled.
According to Phoronix's report, the issue was supposed to have been addressed last month but there were still problems. Hopefully this time, the problem has been totally fixed and users can use hardware acceleration with Steam in peace.
Aside from the Linux fix, the Steam Client Beta has also got some general and input fixes. The full release notes are as follows:
General

Fixed an error trying to delete a local screenshot from the game details page.
Fixed incorrect pending wallet balance.
Fixed an issue that led to incorrect menu positions.
Fixed incorrect file type options being selected by default when setting custom artwork for a game.
Rearranged and reworded several items on the friends list context menu to make them more clear.
Fixed the friend menu causing a black bar on the underlying chat or group window in some cases.

Steam Input

Fixed detection of the Steam Virtual Gamepad on macOS.
Fixed an issue detecting Bluetooth Steam Controller on macOS and Linux
Put Nintendo Switch controllers into simple mode when Steam Input isn't active. This also turns off the home LED when in simple mode, as users expect.
Gyroscope as Joystick/DPad/Buttons/Lean were using yaw correction-to-the-average-heading, causing subtle drift over time, especially in games which involved a lot of turning in one direction (driving games, flight sims). This was also used in GetMotionData (Steam Input API) affecting titles which used the sensor fusion quaternion for aiming. The correction toward the average has now been removed.
Deferred Sensor Fusion: Accelerometer correction (i.e. pitch correction from gravity sensors) for these modes is applied opportunistically - when the controller is rotating fast, or the controller is stationary (determined by stationary noise tolerances in the calibration page). This reduces noticeable "ouija effect" during fine aiming in our experiments. Note, none of the above gyro changes affect "Gyro As Mouse", which only uses Gyroscope readings, not Accelerometer.
The top allowed noise threshold for gyroscope in the Gyro Calibration page has been increased 3 fold to allow abnormally noisy gyroscopes to pass the drift correction/calibration process.

Linux

Fixed a crash when steam windows were closed with HW acceleration enabled on Nvidia GPUs.
Re-enabled HW acceleration by default for Nvidia GPUs.
Fixed Steam Linux Runtime compatibility tools not being installed to support a title in some cases.
If you're interested in running the beta, you need to open Steam then press "Steam" in the upper-left and choose the "Settings" menu (Preferences on Mac). Now, go to the "Account" tab, and under "Beta Participation" press "Change…". You can now select "Steam Beta Update" from the drop-down and press "OK". Just restart Steam and you'll be updated to the beta.