7 Days is a weekly roundup of the Editors' picks of what's been happening in the world of technology - written with a dash of humor, a hint of exasperation, and an endless supply of (Irish) coffee.
It's been quite a week across the tech world, with a few surprises amongst the various announcements and rumors that have made the headlines in recent days. But don't worry if you haven't quite managed to keep up with it all – that's what 7 Days is for. Grab a drink, get comfy and let us walk you through what's been happening around the world of technology over the last week.
Technology isn't just for geeks, of course. It's becoming an increasingly important part of all of our lives, in the most mundane and the most extraordinary ways. Microsoft is hoping to use its technology – including complex medical algorithms combined with machine learning, along with existing research and new discoveries – to 'solve' cancer.
And Microsoft isn't alone in its desire to tackle human suffering. Mark Zuckerberg and his wife Priscilla Chan have promised to spend $3 billion over the next decade to help in the fight against serious diseases.
However, Zuckerberg's company, Facebook, made headlines this week for somewhat more controversial reasons, as it emerged that the social network wildly overstated the amount of time its users spend watching video content – and content creators and ad agencies aren't impressed.
But perhaps the biggest disaster of the week emerged on Thursday, as Yahoo admitted that a security breach in 2014 had compromised the data of over half a billion of its users, blaming it on an unnamed "state-sponsored actor".
Yahoo now has some tough questions to answer, and not just from users whose data – including names, email addresses, phone numbers, and even security questions and answers – was stolen. Verizon, which agreed to purchase Yahoo's core business for $4.83 billion in July, said on Thursday that it is now 'evaluating' its interests, as Yahoo hadn't informed it of the breach until two days before it went public.
Elsewhere, autonomous auto specialist Tesla updated its cars' software this week, after Chinese security researchers successfully hacked one of its vehicles.
HP faced the wrath of its customers after admitting that it deliberately programmed error messages into its printers' firmware to prevent them from using third-party ink cartridges. The messages told customers that their cartridges "appear to be damaged", regardless of whether or not they actually were.
That's pretty filthy behavior, frankly.
Meanwhile, HP wants you to buy its new Sprocket portable printer, designed to allow users to print snaps from their phones on the go.
If you need lots of storage on the go, Western Digital might have the ideal solution. It announced a new SanDisk SD card with a whopping 1TB of storage, but it won't be cheap.
Down in Australia, USB memory sticks have mysteriously been showing up in residents' mailboxes in Victoria. Unfortunately, it's not an act of random kindness – they contain "extremely harmful" malware.
Another new strain of ransomware was detailed this week, known as 'Mamba'. This particularly nasty variant overwrites the host computer's Master Boot Record, encrypting the entire hard drive, even preventing the OS from booting.
Over in the UK, Vodafone is tackling phone spam and scam calls by blocking them on a network level, before they even reach users' handsets.
Following months of beta testing, Opera made its free VPN feature available to all users as part of its latest browser upgrade. The company also released a new version of its Android app, featuring a revised design.
After announcing its plans back in May, Twitter launched its 'longer tweets' feature on Monday. The change doesn't actually extend the 140-character limit, but URLs and media content no longer count towards that limit.
Is Twitter about to be acquired? On Friday, rumors began circling that Google and Salesforce are potential bidders for the company, and some have suggested that Verizon may be interested too.
A report also claimed that Apple was preparing to buy, or make a substantial investment in, automotive firm McLaren, which is perhaps best known for its Formula 1 team. But it didn't take long for McLaren to refute those claims, insisting that it isn't even in talks with the tech giant.
After releasing iOS 10 last week, Apple rolled out macOS 10.12 Sierra on Tuesday.
Apple also released its new iPhone 7 and iPhone 7 Plus last week, but it hasn't been an entirely smooth launch so far, as owners have been reported various issues with the devices.
Many have complained of a noticeable 'hissing' noise coming from the handsets when in heavy use – my colleague, Rich Woods, Neowin's Senior Editor for North America, has experienced this first-hand on his 7 Plus.
Other issues have included problems reconnecting to cellular networks after emerging from Airplane Mode, and the failure of the audio controls on the company's new wired headset. That latter problem was particularly amusing, given Apple's insistence that its 'courageous' decision to ditch the headphone jack – forcing users to rely solely on the Lightning port on its new iPhones – was brilliant and superior, only for it to end up offering an inferior experience.
To its credit, Apple acted swiftly to resolve that issue, rolling out iOS 10.0.2 on Friday with a fix – but some other issues remain unaddressed. The company also released the public and developer betas of iOS 10.1 earlier in the week.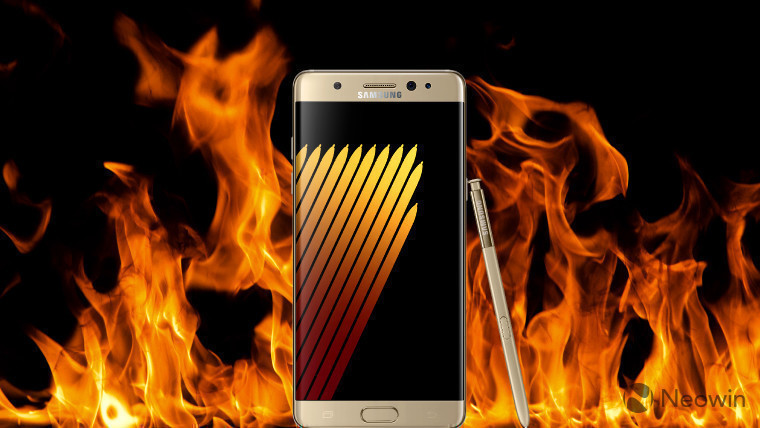 Samsung's woes have continued this week, as the saga of its fiery flagship goes on. The company is now facing a lawsuit from a Galaxy Note7 owner who claimed his device exploded, leaving him with second degree burns.
Samsung launched a website to help users determine whether or not their Note7 handsets are 'safe', as concerns continued to grow that many owners weren't returning the device for replacement after its official recall. On Tuesday, the company announced that it would push out a firmware update to affected handsets, to display a recall warning to owners every time they switch the device on or attempt to charge it.
On Wednesday, US carriers and retailers began selling the Galaxy Note7 again, and sales will resume in Europe by the end of November.
Of course, Samsung has many, many other devices in its range – and details of another addition emerged this week. The company is working on a new high-end 'flip phone', rumored to feature a Snapdragon 820 SoC, 4GB RAM and 64GB storage.
HTC unveiled two new handsets aiming to offer a premium feel for mid-range buyers. The Desire 10 Pro and Lifestyle share similar – and rather classy – styling, along with some reasonable specs. But we've got to wonder what HTC was thinking with the Lifestyle model, which has a Snapdragon 400 – that chipset was new THREE YEARS AGO, and has since been superseded by the 410, 415, 430 and 435.
It also looks like HTC is preparing to launch a new version of its 10 flagship. The HTC Bolt features minor revisions to the 10's exterior design, along with one major change: like Apple's new iPhones, it's got no headphone jack.
In either a stunning display of incompetence, or a very boring controlled leak, BlackBerry published full details – on a page with "do-not-publish" in its URL – of its next Android handset, the abysmally-named DTEK60.
Sony opened pre-orders for its new premium Xperia X Compact handset in the US, priced at $449.99 – but unlike in other markets, it won't have a fingerprint sensor there. The new Xperia XZ flagship won't get a fingerprint scanner in the US either, despite its $699.99 price tag.
Pre-orders for the XZ are now open in the UK for £539.99.
LG's new flagship-class handset, the V20 – which features a distinctive dual-display configuration – is expected to go on sale in the US on October 21.
Google sent out invites for its October 4 event, at which it's expected to launch its new Pixel and Pixel XL flagship phones – but after three rounds of leaks in just 12 hours this week, there may not be much left to announce by then.
The company is also believed to be unveiling a new $129 Wi-Fi router at the event.
After announcing the new Allo 'smart messenger' app at its I/O developer conference earlier this year, Google finally released it this week. A key feature of the app is the ability for users to chat with, and make requests of, the company's new Assistant.
Wider availability of the new Assistant looks like it will drive a final nail into the coffin of Google Now.
Microsoft is preparing to offload its feature phone division to Foxconn – but before it does, it released one more handset, the Nokia 216. The ultra-low-cost device, priced at less than $40, promises battery life of up to 24 days.
On Tuesday, new firmware became available for some of Microsoft's Lumia 650 handsets, bringing support for the 'double-tap to wake' feature. That firmware began rolling out over-the-air on Friday, along with new firmware for the Lumia 550 too.
Meanwhile, it seems that both HP and the Microsoft Store have halted sales of HP's new Windows 10 Mobile flagship, pending the arrival of new firmware for the device. The Elite x3 only began shipping this month, but it seems sales won't resume until mid-October.
And after saying that the Windows 10 Mobile Anniversary Update would be available for the Elite "on or about September 13th", HP quietly deleted those references, and now says it will arrive "in the coming weeks".
Lenovo opened US pre-orders for its appealing new Yoga Book, which features an unusual illuminated, touch-sensitive keyboard that can be deactivated to create a surface on which to write and draw with the device's stylus. Available with Android 6.0 Marshmallow or Windows 10, prices start at $499.99.
There was a brief storm of outrage earlier in the week as some people claimed that Lenovo was deliberately preventing them from installing Linux on their Yoga laptops. Lenovo wasn't exactly covered in glory when a customer support rep claimed that it was due to a deal between Microsoft and Linux.
But on Thursday, both Microsoft and Lenovo clarified to Neowin that that wasn't the case at all.
Once again, Microsoft is offering deals on its Surface devices. The entry-level Surface Book model now has $150 (10% off), bringing its price down to $1,349…
…while buyers of certain Surface Book and Surface Pro 4 models will get a free $150 gift code at the Microsoft Store.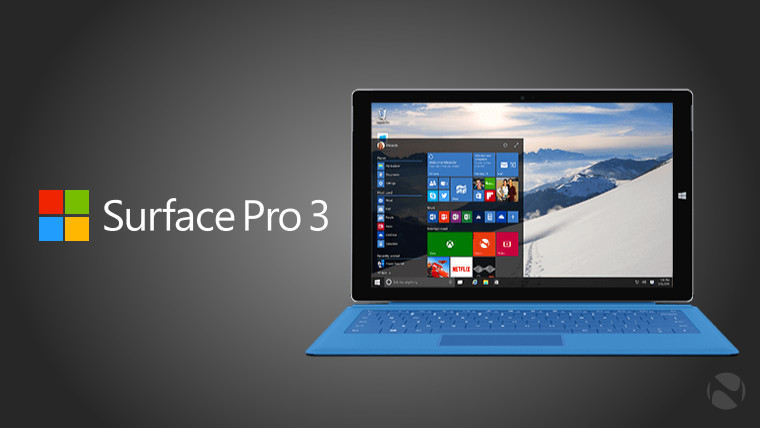 A few days ago, it emerged that the Surface Pro 3 has been experiencing fresh battery issues. As you may recall, it's only been a few weeks since the company fixed a problem affecting batteries manufactured by Simplo on the Pro 3 – but now, some users have been reporting severe problems with batteries from LGC too, and some claimed that Microsoft had refused to do anything unless they paid up to $450 for an out-of-warranty replacement.
After we contacted Microsoft, the company acknowledged the issue in a statement to us on Thursday, saying that it's actively looking into it.
Meanwhile, Microsoft was criticized this week by 'Which?', one of the UK's leading consumer advocacy groups, after receiving numerous complaints from Windows 10 users. The group said that Microsoft "should be doing more" to help customers having issues with the OS.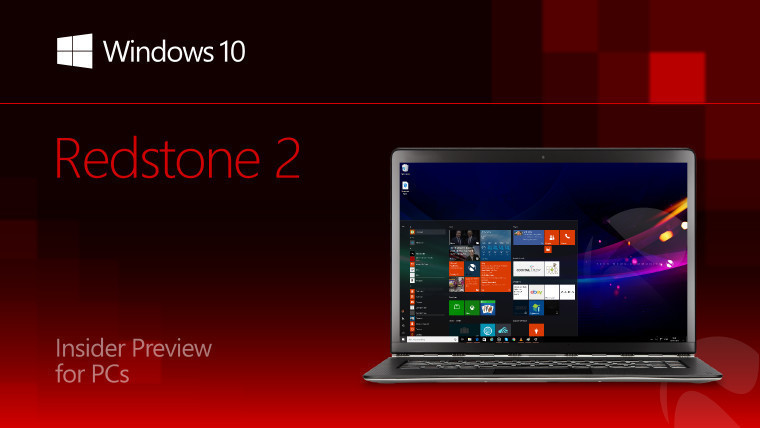 On Wednesday, Microsoft rolled out Windows 10 Insider Preview build 14931, its latest Fast ring release from the Redstone 2 Development Branch. The build – which was only made available for PCs – included several updates for built-in apps, along with various fixes and known issues.
Microsoft said that it was holding off on a new Windows 10 Mobile preview, as it needs more time to fix two major issues that popped up in the last mobile build, 14926.
More than 82% of Windows 10 Mobile devices are now running the Anniversary Update, according to the latest figures from AdDuplex - but the overall proportion of Windows phones running Windows 10 Mobile hasn't increased since last month.
There's still little evidence that Microsoft's latest mobile strategy is working. The company scaled back its own phone hardware business to make room for other manufacturers' devices - but still, 97% of all Windows phones are still Lumia handsets, and a staggering 99% of Windows 10 Mobile phones are Lumias.
Almost two months after ending its free Windows 10 upgrade offer, Microsoft is finally removing its annoying 'Get Windows 10' app from Windows 7 and 8.1 PCs.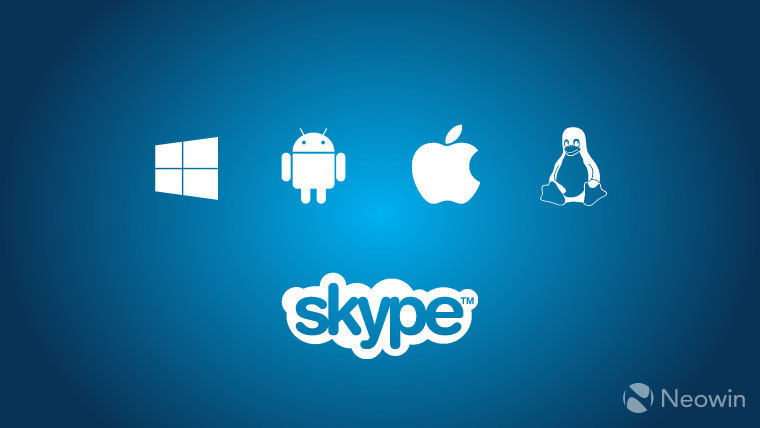 It looks like Microsoft is now preparing to move all of its existing Skype clients to 'maintenance' status, as it's said to be working on a new, unified, cross-platform app, codenamed 'Skype for Life', which will run on Windows 10, Android, iOS, macOS and Linux.
The company is also expected to launch a public beta of its new Skype Teams feature soon, in an attempt to compete against Slack.
Microsoft has emailed its customers to tell them that its HealthVault app for Windows phones is being discontinued "due to compatibility problems", directing them to use its website instead.
Adobe announced that it will release its XD design app as a Universal Windows Platform app later this year, including support for Windows 10 touch and pen features.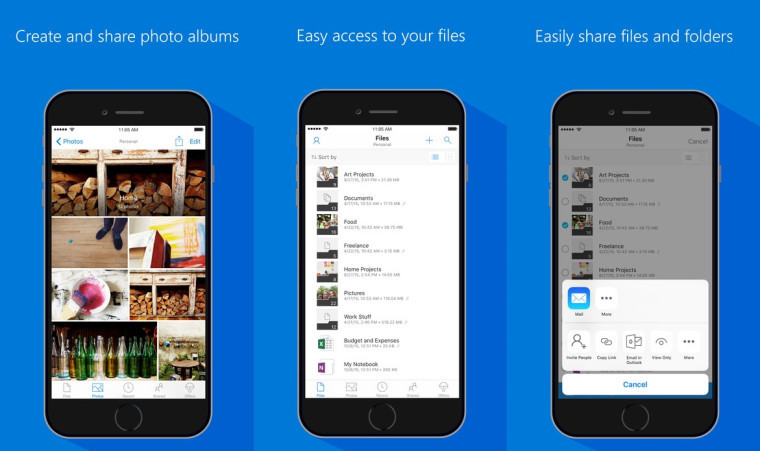 Microsoft delivered a new version of its OneDrive to iOS, featuring a more streamlined user interface.
And after a beta release last week, Microsoft updated its Authenticator app on iOS for all users on Thursday, adding new support for push notifications.
Gears of War 4 is fast approaching. As the countdown continues to its October 11 release, a new launch trailer got fans even more excited this week.
Call of Duty 3 became the latest addition to the list of Xbox 360 games that can be played on the Xbox One.
After announcing its plans to launch a version of its blocky building game as an educational tool this summer, Microsoft said on Thursday that Minecraft: Education Edition will be available on November 1, priced at $5 per user per year.
Microsoft also announced the upcoming launch of its new Minecraft Favorites Xbox One S bundle, priced at $299.
Microsoft said this week that all first-party games released around the same time as, and after, the launch of its new Project Scorpio console next year will be able to "natively render at 4K" resolution.
However, things will be a bit different for the new PlayStation 4 Pro, despite Sony's extensive promotion of the new console's 4K capabilities. Sony Interactive Entertainment CEO Andrew House admitted that the majority of games for the PS4 Pro will be upscaled to 4K, not native - at least for the foreseeable future.
Fresh hints about Nintendo's upcoming NX console were dropped by the CEO of The Pokémon Company this week.
And on Thursday, Stardock released Sorcerer King: Rivals, an intriguing new expansion to the original Sorcerer King, which promises to "make every game different", offering endless replay value.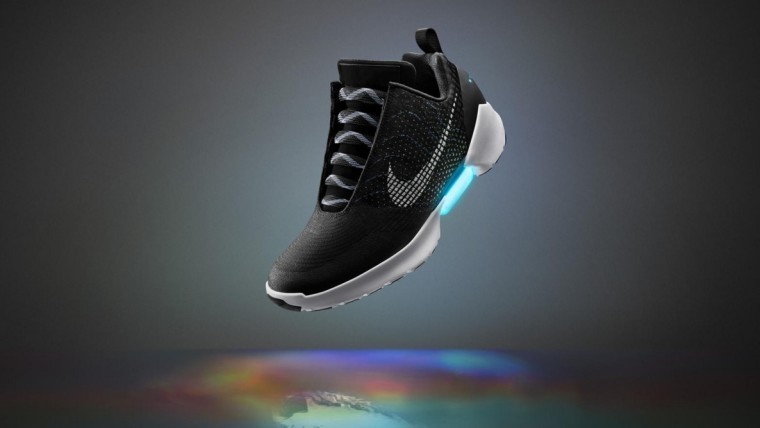 Our journey around the tech world is nearing its end - but not before we go back to the future with some exciting news from Nike. After announcing its plans back in March to launch self-lacing shoes, the company said this week that its new HyperAdapt 1.0 sneakers will go on sale on November 28.
Innovation is alive and well at Apple! The company has applied to patent a paper bag.
And finally, if you've had enough of iPhone 7 news, check out this video of Apple's new handset being brutally, mercilessly squashed in a hydraulic press.
Magical.
---
Bonus content
Before we wrap things up for another week, let me first highlight a few extra bits around the site that I hope you'll enjoy reading.
Timi Cantisano has been busy testing new devices lately, including Samsung's hot flagship, the Galaxy Note7. He found it to be an extremely capable device, with a great display, stunning design and build quality, impressive battery life and some lovely features with its S Pen stylus.
The Note7 earned itself an extremely high score in that review - and I support Timi's judgement in not reducing the handset's score as a result of the battery issues. Samsung is already issuing replacements for all devices sold before September 15, and the total number of incidents - while undeniably serious - still affected only a tiny fraction of the 2.5 million devices sold in markets around the world.
The battery issues have been extensively covered in the media - including here on Neowin - and all units sold now will be from the new replacement batch with safer batteries. I therefore think its appropriate to judge the handset based on what it offers, and not on the incidents attributed to a manufacturing defect in a limited number of devices. We credit our readers with the ability to make their own judgements regarding whether or not they wish to purchase a Samsung handset in the wake of that controversy, but the Galaxy Note7 should - and has been - assessed on the same terms as any other device, and not in the light of the issues leading to the recall.
If you disagree, I'd certainly be happy to hear your thoughts, so please feel free to get in touch.
Timi also published his review of the $399 Honor 8, the new flagship from Huawei's brand for 'brave' millennials. The handset is superbly built, with a lovely design (particularly in the blue color option), and offers great battery life, and a fast and reliable fingerprint sensor too. If you're on the lookout for an affordable flagship, that's definitely worth a read.
And Chris Schroeder shared his review of Forza Horizon 3, the latest game in the hugely popular Forza driving series on the Xbox One. With incredible graphics, amazing scenery, hugely fun gameplay, great multiplayer features, and more, Chris says the new game is a stunning success - although it may not appeal to everyone.
---
Stay tuned to Neowin in the days ahead for what's sure to be another exciting week, filled with official news, exciting updates and plenty of insights from around the world of technology.
For now, though, there's plenty more to read across the site – including loads of interesting discussions over on our forums.
From all of us
on the Neowin team,
have a great weekend!