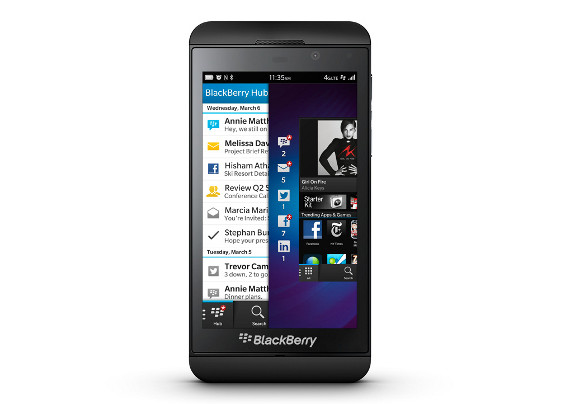 BlackBerry chief executive officer, Thorsten Heins, has told the Frankfurter Allgemeine Zeitung newspaper that while BlackBerry does not want to publish sales figures of its BlackBerry 10 smartphones due to wanting to observe the sales trend for a bit longer, they have sold "above expectations and their target was thoroughly ambitious".
In the interview Heins also added that BlackBerry has been surprised by the over zealous reaction and that they have had to increase production capacity for the meantime.
BlackBerry launched its BlackBerry 10 mobile operating system at the end of January along with two new smartphones, the Z10 which is a full touchscreen device, and the Q10 which has a full physical keyboard and a smaller touchscreen. While Heins seems positive about the sales, earlier in the month, an analyst slashed the BlackBerry Z10 sales estimate by 83 percent.
Source: Reuters Image: BlackBerry