Apple unveiled its new iPhone 7 and 7 Plus yesterday, bringing a significant boost in performance, all-new cameras, and a revised design with no dedicated headphone jack.
There's a new color available too, known as 'Jet Black' - but Apple has warned that the glossy bodywork of that option is particularly likely to get scuffed and scratched, and advised buyers to purchase a protective case for it.
Pre-orders for the new iPhones will open tomorrow ahead of their general release a week later, on September 16 - but before you place your order, there's something else you should be aware of.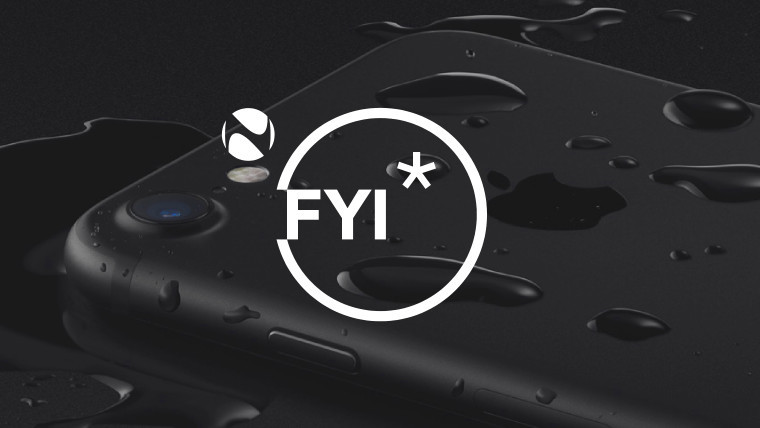 The iPhone 7 and 7 Plus are Apple's first handsets to include dust- and water-resistance, compliant with IP67 certification. In basic terms, this means that the handsets offer complete protection against dust ingress; and that they can withstand being immersed in water up to 1 metre of depth, for up to 30 minutes.
On the face of it, that may well sound like a godsend for anyone who's ever spilt a glass of water onto their iPhone, or dropped the device into the toilet. But there is a very important caveat to be aware of before you buy one of the new phones.
In the small print at the bottom of its promotional web page for the iPhone 7, it notes:
iPhone 7 and iPhone 7 Plus are splash, water, and dust resistant and were tested under controlled laboratory conditions with a rating of IP67 under IEC standard 60529. Splash, water, and dust resistance are not permanent conditions and resistance might decrease as a result of normal wear. Do not attempt to charge a wet iPhone; refer to the user guide for cleaning and drying instructions. Liquid damage not covered under warranty.
That last sentence is the one to focus on, making it clear that - despite the new iPhones being water-resistant - any damage caused to the phone as a result of liquid immersion will not be covered by its warranty.
But before descending into a storm of outrage, it's worth bearing in mind that Apple isn't the only company to lay out such conditions regarding its water-resistant devices.
For example, HP's new Windows 10 Mobile flagship, the Elite x3, promises the same IP67 rating, but the small print on its site points out:
IP 67 test results are not a guarantee of future performance under these test conditions. Damage under the test conditions or any accidental damage requires an optional HP Accidental Damage Protection Care Pack.
Similarly, Samsung's standard warranty doesn't cover liquid damage on its Galaxy S7 and S7 edge, which offer even higher IP68 protection against water ingress. Like HP, the company recommends that owners purchase a Samsung Protection Plus package to ensure that their devices are fully covered for liquid-related damage.
And bear in mind too that devices are only designed for resilience against fresh water; salt water and liquids containing other chemicals can be far more damaging and potentially corrosive to the materials and electronics used in smartphones - even those designed to be especially rugged and robust.
None of this, of course, is a reason not to purchase the new iPhones - but if you do buy one, you might want to think twice before using it to make a call in the shower, or taking it for a swim.