IBM, Microsoft, and Google have been the pacesetters in quantum computing in recent months. From the controversial 'quantum supremacy' to the proof that shallow quantum circuits perform exponentially better, the realm of quantum computing has been rife with activity. Now, Intel is also joining the ranks and the firm's approach is considerably distinct.
Today, Intel unveiled Horse Ridge, a first-of-its-kind, highly integrated cryogenic (operating at temperatures about 4 Kelvin) SoC that is geared towards speeding up the development of full-stack quantum computers. Horse Ridge, named after one of the coldest regions in Oregon, will reduce the complexity of controlling and managing quantum circuits. And it was made using Intel's 22nm FinFET technology in collaboration with Intel's research partners at QuTech.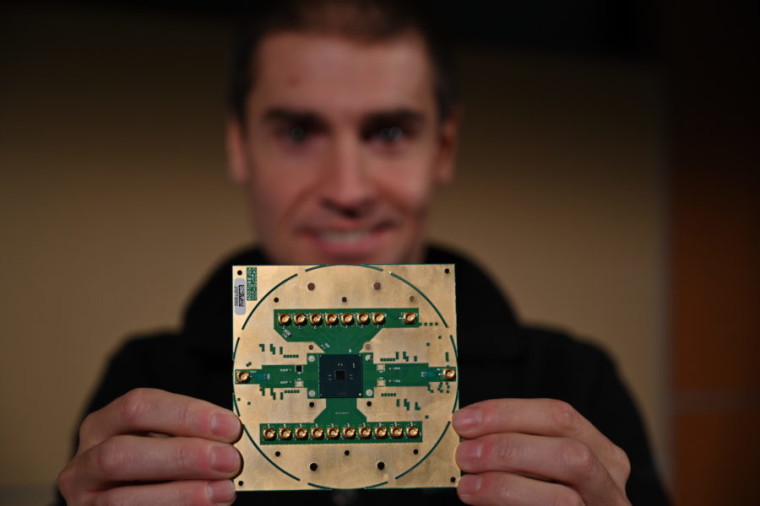 Horse Ridge will be targeting what Intel believes to be a major obstacle in the road towards commercially viable quantum computing—control electronics and interconnections.
Horse Ridge is a highly integrated, mixed-signal SoC that brings the qubit controls into the quantum refrigerator — as close as possible to the qubits themselves. It effectively reduces the complexity of quantum control engineering from hundreds of cables running into and out of a refrigerator to a single, unified package operating near the quantum device.
The SoC will act as a radio frequency processor and thereby simplify the control of multiple qubits inside the cryogenic refrigerator.
Horse Ridge is programmed with instructions that correspond to basic qubit operations. It translates those instructions into electromagnetic microwave pulses that can manipulate the state of the qubits.
Horse Ridge, Intel believes, will help in the firm's development of silicon spin qubit and superconducting qubit systems.
This feat is particularly exciting as Intel progresses its research into silicon spin qubits, which have the potential to operate at slightly higher temperatures than current quantum systems require.
Currently, a vital component of a quantum computer is a refrigerator which keeps the qubits operating at temperatures tantalizingly close to absolute zero (0 Kelvin). But silicon spin qubits, which Intel is working on, have certain properties that can allow them to run at temperatures close to 1 Kelvin.
So Intel's aim with Horse Ridge is to operate cryogenic controls and silicon spin qubits at the same temperature as that will mark a step towards reducing the refrigeration needs for quantum computers. Consequently, this would be a step in the right direction to deal with one of the biggest hindrances in making quantum computing commercially viable.
For more information, you may read Intel's official announcement.