Independent market analysis firm Kantar Worldpanel ComTech has published its latest monthly data for several key smartphone markets around the world, including the US, China, and the EU5 - the top five European Union markets of Great Britain, Germany, France, Italy and Spain.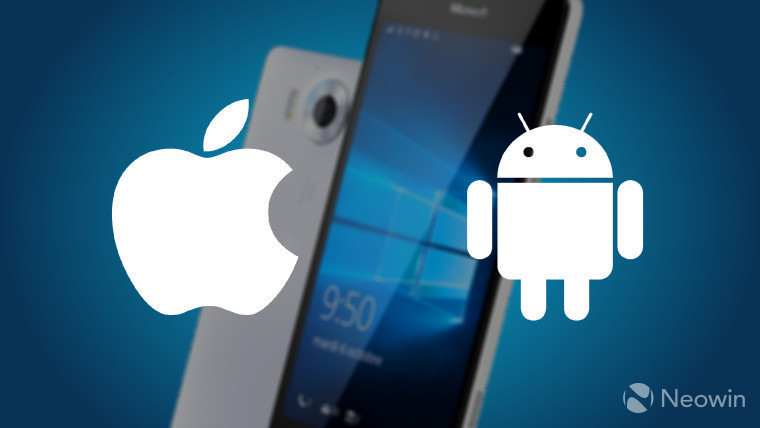 The latest data - for the three months ending in October 2016 - shows big gains for iOS in key markets around the world, while Android sales market share remains incredibly strong, with at least 3 out of every 4 smartphones sold across many countries now running Google's mobile OS. But unsurprisingly, with Lumia Windows 10 Mobile devices now reaching the end of their retail lives - and with little demand for third-party Windows phones - Microsoft's market share continues to fall.
Let's take a closer look at some of these key markets.
Android sales declined significantly in the United States, falling by almost 5% year-over-year (YoY) to 57.9% - its fifth consecutive period of year-over-year decline. Windows phone sales across all manufacturers more than halved over the same period, dropping to 1.2%.
The big winner in the US was Apple, with its sales share jumping from 33.6% to 40.5% YoY. Kantar pointed out that "the lack of the headphone jack has proved to be a non-issue for US iPhone consumers, as iPhone 7 was the top selling device in the three months ending October 2016, achieving 10.6% of smartphone sales, despite not being available for the full three month period" during which this data was collected.
Notably, Kantar also observed that Google's Pixel and Pixel XL already gained 0.5% of US sales during the same period, despite only having launched in October. Huawei and Microsoft each sold 0.5% of smartphones in the US during the full three-month period.
In Great Britain, Windows phone share has crumbled over the last year, plummeting from a respectable 8.2% to just 2.9% by the end of October 2016. Android made a modest gain of 1.2%, rising to 53.1%; but demand for iPhones continues to increase, with share rising there by 4.5% YoY to 44.0%.
In fact, Apple devices top the list of best-selling smartphones there - the iPhone 7 was the most popular, followed by the iPhone 6s and iPhone SE.
As in Great Britain, Windows phone share has dropped sharply over the last year in Italy, down from 11.3% to just 4.3%. iOS grew its share by more than two percentage points, rising to 13.9%, but Android continues to dominate the market with growth of 5.1% YoY, up to a remarkable 81.3%.

Android enjoyed massive YoY growth in Germany, shooting up from 71.6% a year ago to 80.3% this October. That increase came partly at the expense of iOS, with iPhone sales share falling by 3.3% to 16.5%. But the biggest loser in Germany was Windows, with sales dropping by two thirds from 7.2% to 2.4%.
In Spain, Windows phone share has all but evaporated, down from 2.7% to a pitiful 0.3%. iOS has held more or less steady over the past year, but Android's incredible market share of 89.6% a year ago has since risen further to an astonishing 91.7% (although that's down slightly compared with the three months ending in September, when Android share was at 93.0%).
In China, Windows phone share was a statistically insignificant 0.0% during the three months ending in September. But by the end of October, that had increased very slightly to 0.1% - still a far cry from the 2.3% share the platform had a year earlier.
Android keeps going from strength to strength in China, though, rising from 74.4% to 82.6% YoY. Meanwhile, iOS share fell by 5.7%, down to 17.1%, although the newest iPhones have been selling well. "iPhone 7 was the second best selling phone in Urban China in the 3 months ending October 2016, capturing 3.8% of smartphone sales," Kantar said. "iPhone 7 Plus also cracked the top 10 at 1.9%."
---
You can check out the smartphone sales market share over time for these markets, and others, with the interactive Kantar Worldpanel ComTech visualization tool.