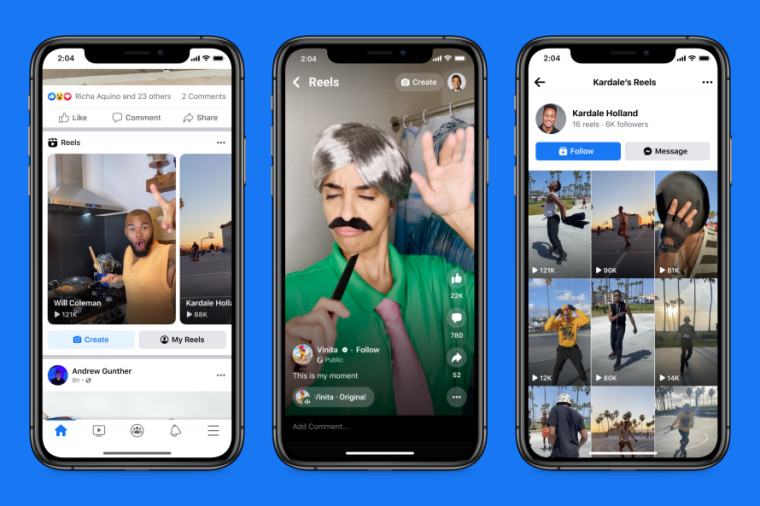 Meta has said that it's bringing Facebook Reels for iOS and Android to more than 150 countries around the world to help creators increase their audience size and help them make more money. The company said users spend around half of their time watching videos on Facebook and Instagram and that Reels is its fastest-growing content format by far.
While Meta has things like the Reels Play bonus programme where creators can earn up to $35,000 per month based on the views of their qualifying reels, Meta also wants to expand the monetisation options available to reels creators. It's working on integrating ad revenue share and fan support and in the coming weeks, it will be expanding overlay ad tests for creators in North America and further afield. Overlay ads will be available in two formats, as a semi-transparent overlay at the bottom of the reel and as static sticker ads that can be placed anywhere by the creator.
According to Meta, reels will begin appearing in multiple places around Facebook for more users. They'll be located in Stories if someone shares them there, you'll be able to view them in the Watch tab, a new Reels label will be available at the top of the Feed where you can create and watch reels quickly, and in some countries, Facebook will show you suggested reels in your feed even if you don't follow the creator.
When viewing reels, you'll be able to like, comment, or share the content with friends and you can also use Facebook Stars to reward creators financially.