Microsoft has been far more cautious with the release of the Windows 10 May 2019 Update than any other previous version of Windows 10. Not only did the company spend a whole month testing it in the Release Preview ring, but the update is also only available to those looking for it - unless your current version of Windows 10 is nearing the end of support. Even then, a compatibility check will determine if users can even find the update normally.
This extra care should keep most users from running into any big issues with the update, but it also means that many users haven't been able to see the update without any clear indication as to why. According to a report from Windows Latest, though, that's set to change. On machines that have the upgrade path blocked for some reason, users will be notified that the update is available, but that their PC is not ready to take it yet.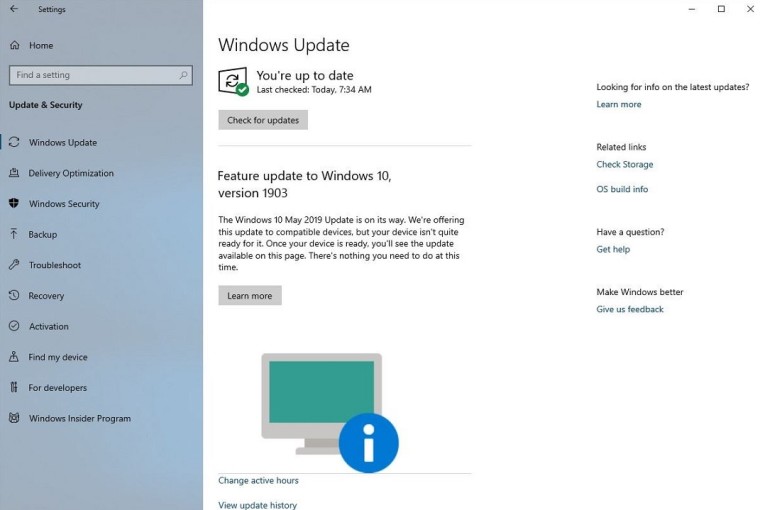 If you use the Windows 10 Update Assistant, this kind of message shouldn't be unfamiliar, but it's good that Microsoft is bringing it to the normal Windows Update experience. The report states that the message is already being displayed on incompatible machines that search for updates, so other users should start seeing the warning as well.