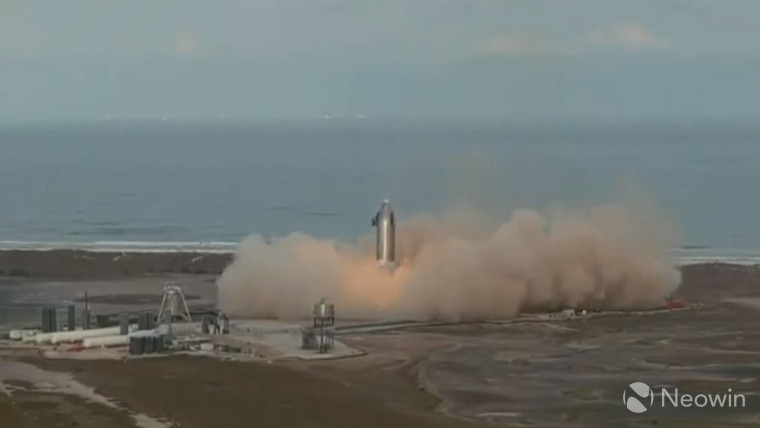 SpaceX has gotten closer to landing Starship SN10 succesfuilly after two failures with SN8 and SN9 in December and January respectively. While the Starship did manage a landing this time, a fire broke out which spread to the propellant leading to a massive explosion destroying the rocket around 8 minutes after landing.
Today's mission looked uncertain for a while, initially, it was due to take off several hours ago but SpaceX CEO Elon Musk tweeted out to say that the launch was aborted to adjust the thrust limit which he described as "slightly conservative". After recycling the propellant, the rocket was set for another launch attempt which it carried out successfully.
Launch abort on slightly conservative high thrust limit. Increasing thrust limit & recycling propellant for another flight attempt today.

— Elon Musk (@elonmusk) March 3, 2021
Today's mission brings SpaceX one step closer to getting humans to Mars. In the future, Starship with use two stages - the first is a booster stage called Super Heavy and the upper stage is called Starship. Super Heavy will be used to take off from Earth but when taking off from the Moon and Mars, only the upper stage will be needed. During the tests, Starship has been using three Raptor engines but it's intended that six will be used in the future.
With Starship set to be used for human transportation in a couple of years, it will undergo more testing until the company can get the landing right. It will also have to be trialled using the six Raptor engines at some point and launching atop the Super Heavy booster.
If you missed the test, you can watch it in full above and If you want to know when SpaceX has an upcoming Starship launch, be sure to read This Week in Rocket Launches, a new weekly series posted each weekend detailing all the missions that are planned for the coming week.