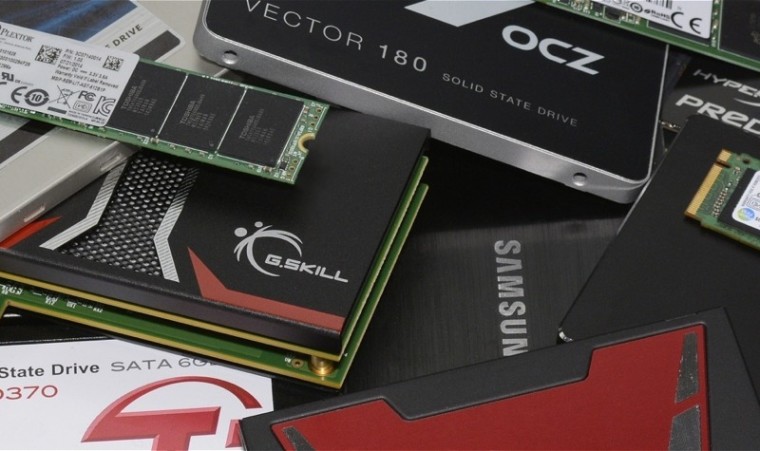 It's been quite some time since our last SSD roundup and we hadn't seen much need for one until recently. SSD technology grew stale after saturating the SATA 6Gb/s bus, bringing mostly minor improvements and making up for it with price cuts. Case in point, Samsung's SSD 850 Pro arrived almost a year ago now and still stands as one of today's fastest SATA SSDs, priced at just $0.60 per GB.
While Samsung secured the high-end market, Crucial dominated the value segment with the MX100 and MX200. Samsung's SSD 850 Evo and Crucial's bargain basement BX100 have also recently been thrown into the mix, while OCZ is trying to find a groove with its Vector 180. Meanwhile, PCI Express based drives like Samsung's SM951 and Intel's SSD 750 Series present a new alternative for users seeking maximum performance.
This roundup covers a total of fourteen consumer-grade SSDs that use either the SATA, PCI Express or M.2 interface. As always, we'll be looking at price vs. performance to see where each product stands.
Read: Ultimate Consumer SSD Showdown
This article is brought to you in partnership with TechSpot