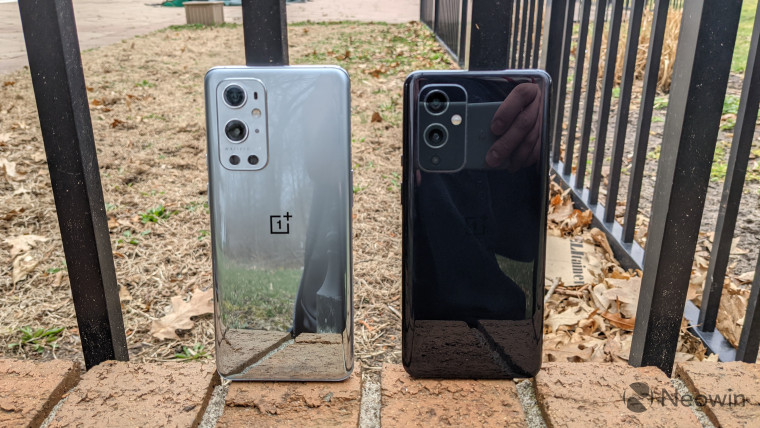 After announcing the OnePlus 9 series toward the end of March, the OnePlus 9 and the OnePlus 9 Pro are available today. The former starts at $729 while the latter starts at $969.
Both devices come with Snapdragon 888 chipsets, and a choice of 8GB RAM and 128GB UFS 3.1 storage or 12GB RAM and 256GB of storage. They also both have 120Hz AMOLED displays, but that's about where the screen similarities end.
The OnePlus 9 has a 6.55-inch FHD+ flat screen, while the one on the Pro is 6.7 inches with QHD+ resolution, and it's curved. The screen on the Pro also has an adaptive refresh rate, ranging from 1Hz to 120Hz, allowing for better power management.
And then there's charging. Both devices support Warp Charge 65T wired charging, while the OnePlus 9 Pro gets Warp Charge 50 Wireless charging. The OnePlus 9 gets 15W wireless charging, which is still better than nothing, as it's the first non-Pro OnePlus device to get Qi support.
And of course, they come with Hasselblad-tuned cameras, promising better color accuracy than we've seen from OnePlus in years past.
As of today, they're available from Amazon, Best Buy, and B&H. T-Mobile is also carrying the OnePlus 9 in 8GB + 128GB, and the OnePlus 9 Pro in 12GB + 256GB. Pricing on Oneplus.com is $729 for the base model OnePlus 9 and $969 for the base model OnePlus 9 Pro, and it's $100 more for the extra RAM and storage.