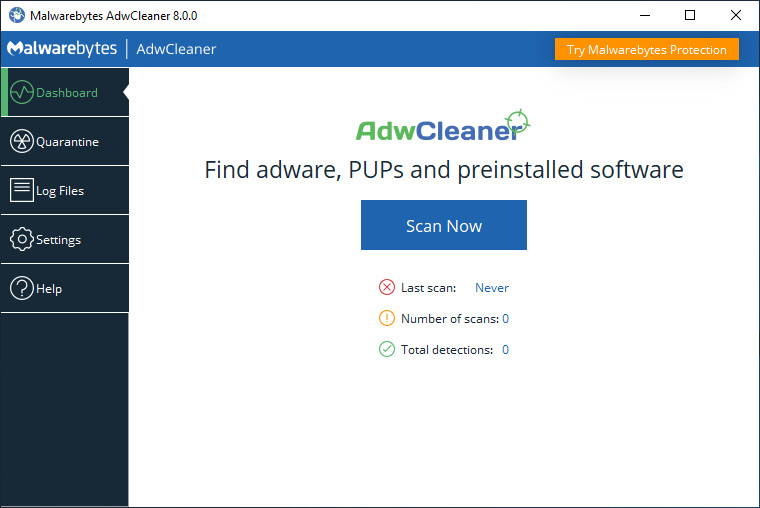 AdwCleaner is a program that searches for and deletes Adware, Toolbars, Potentially Unwanted Programs (PUP), and browser Hijackers from your computer. By using AdwCleaner you can easily remove many of these types of programs for a better user experience on your computer and while browsing the web.
The types of programs that AdwCleaner targets are typically bundled with free programs that you download from the web. In many cases when you download and install a program, the install will state that these programs will be installed along with the program you downloaded. Unless you perform a Custom install, these unwanted programs will automatically be installed on your computer leaving you with extra browser toolbars, adware, and other unwanted programs. AdwCleaner is designed to search for and remove these types of programs.
AdwCleaner 8.0.2 changelog:
New Features
Ability to scan Host files for Malicious Entries.

Enhanced URL scanning for Chrome and Firefox extensions.
Changes
Integrated new marketing campaign to provide new AdwCleaner users with a 3 month Premium Malwarebytes 4 key.

Update definitions to 2020.01.24.1
Bugfixes
Fixed issue in windows restoration point getting listed correctly.

Major translation update.
Download: AdwCleaner 8.0.2 | 8.0 MB (Freeware)
View: AdwCleaner Home Page
Get alerted to all of our Software updates on Twitter at @NeowinSoftware