Following a successful run with the codenamed R700 family of GPUs, which was originally released back in June 2008 as the Radeon HD 4000 series, AMD is launching the highly anticipated R800. Debuting to no one's surprise as the ATI Radeon HD 5000, the new series is said deliver around 2x more performance than previous generation Radeon cards, and brings DirectX 11 support to desktops for the first time.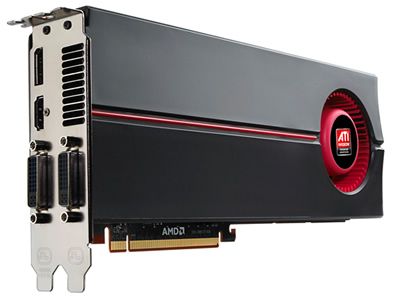 On TechSpot's test bed today they have a reference HD 5870 graphics card packing some 2150 million transistors and produced on a 40nm process. With an introductory MSRP of $380, the Radeon HD 5870 is roughly $120 cheaper than today's undisputable performance champ, the GeForce GTX 295. It is also almost twice as costly as the Radeon HD 4890, however, which begs the question: is the Radeon HD 5870 really that much faster?
Today we finally get to find out, as we will be comparing AMD's latest and greatest against every single high-end graphics card released over the past year.
If you're interested in purchasing the HD 5870, NewEgg are offering the card for $380.
View: ATI Radeon HD 5870 Review
These articles are brought to you in partnership with TechSpot