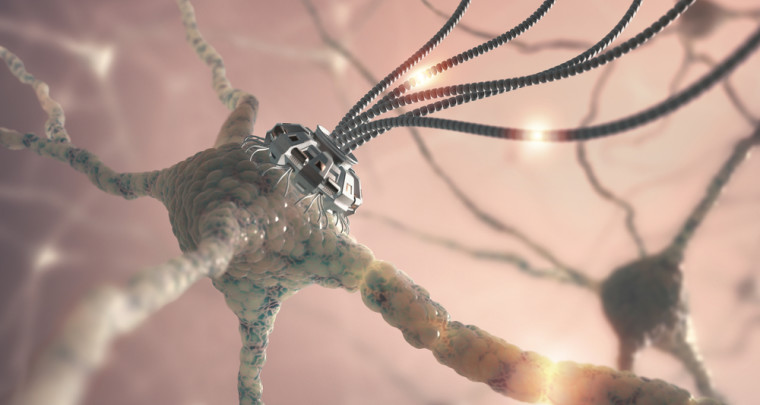 The future is a strange and wonderful place and DARPA is making sure it'll stay that way. The agency is looking to create nanobots that will help soldiers heal faster and better than by traditional means.
The US Defense Advanced Research Projects Agency is looking to approach disease and injury in a whole new way, one that might make traditional approaches obsolete. DARPA is focusing on treating soldiers' health problems by using the person's own immune response instead of external medication and therapy. They're calling this initiative ElectRx (pronounced electrics).
ElectRx is aimed at dealing with the body's response to injury and disease, and to mediate that response in a beneficial way. The project is trying to modify peripheral nerve signals which can sometime delay healing by causing inflammation and other imbalances.
How? Well, essentially nanobots. DARPA is looking at miniaturized sensors and medical devices that could control these nerve signals to promote healing. The agency says the new technology should be small enough to be injected into a soldier's bloodstream in the least invasive procedure to date.
Of course this technology is still far into the future but ElectRX is a way to get it closer to the present. DARPA says the long-term goals of this tech would be the curing of auto-immune and inflammatory diseases.
Source: DARPA via: Slashgear | Neural Nanotechnology image via Shutterstock