Near the end of each month, Microsoft publishes a changelog outlining all the improvements it made to its online communication and collaboration software, Teams. With the end of February, Microsoft has continued this tradition. Despite being a shorter month than usual, February's changelog is by no means short.
This time, Microsoft has divided its changelog into two distinct sections, namely Teams Premium (launched in early February) and non-Teams Premium.
Teams Premium
In the "More Intelligent" section, we have AI-generated chapters powered by PowerPoint Live, along with personalized timeline markers for easier navigation. The latter will eventually expand to cater to events like when your name was called out or when a screen was shared. Additionally, we also have live translated captions; something that was available in the standard version of Teams too.
On the "More Personalized" front, IT admins can create meeting templates to be used within an organization. Branded meetings and organization backgrounds that sport the theme of your company before joining and during a meeting can also be created. IT admins can leverage custom user policy packages to define different rules for various groups too.
Lastly, the "More Protected" front contains a truckload of improvements. These include watermarks during screen-sharing, more control over who can record a meeting, end-to-end encryption (E2EE) for online meetings, sensitivity labels for Teams meetings powered by Purview (for Microsoft 365 E5 customers only), and advanced webinars.
Additionally, you can toggle start times, end times, registration waitlists, and manual approvals for webinars. Presenters can join a virtual green room to prepare for their meeting, with hosts also being able to control what attendees see during the actual meeting. Some other features include:
RTMP-in (Real-Time Messaging Protocol)
Microsoft eCDN: Improve live event experiences
Advanced Virtual Appointments: A new Teams Meeting type for business-to-customer (B2C) meetings
Virtual Appointments app
Queue view of scheduled and on-demand appointments
Custom virtual lobby for Virtual Appointments
Virtual Appointments individual and departmental analytics
Virtual Appointments organizational level analytics
Non-Teams Premium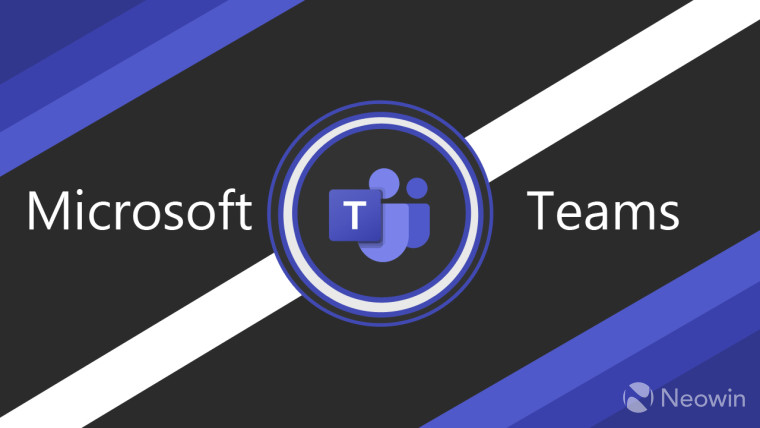 Next, we have the slightly cheaper SKU of Teams, which used to be the standard paid tier prior to the launch of Teams Premium. On the Meetings front, developers can now create tab experiences for anonymous users. Bots can also be leveraged to target notifications to select people during a meeting.
When it comes to Virtual Appointments, there is some "basic functionality" for all Microsoft 365 and Office 365 license plans. This includes the ability to create templates for Virtual Appointments in Teams Calendar for external users, along with the creation of custom flows through the Graph API.
On the Calling side of the fence, iOS/iPadOS users can change the size of a meeting window and drag it to the desired location on their screen thanks to Picture in Picture (PiP) improvements. Co-organizers to manage breakout rooms are now supported, along with Android devices in the Teams Rooms Pro Management portal. Moreover, enhancements have been made to authentication mechanisms and the Presenter window. New call controls with Survivable Branch Appliance have also been introduced to cater to network outages.
Meanwhile, the newly certified Teams devices are as follows:
Teams Rooms

Lenovo ThinkSmart One collaboration bar and Lenovo Core Bundle for Teams Rooms on Windows
Crestron FLEX Microsoft Teams Rooms kit with the Dell OptiPlex for Teams Rooms on Windows

Teams peripherals

Logitech Zone Wireless 2 Headset
Yealink UH37 Dual/ Mono Headset
Switching gears to collaboration and chat improvements, developers can access message events. Meanwhile, regular users can take advantage of suggested files in chats, schedule send suggestions powered by Viva Insights, notify everyone in a chat with the "@Everyone" mention, and call someone back directly from the Teams activity feed in case they miss a call.
There are lots of management-related enhancements that have been made to Teams too. They are listed below:
Manage Surface Hubs as Teams devices from Teams admin center
Notification granularity
Ability for Teams users to manage their third-party app subscriptions from within Teams Client
Delete or rename files in a channel and in your OneDrive folder in Teams
Surface Message Actions by most recently used menu
License management in Microsoft Teams and Teams admin center for SaaS offers built by ISVs
Upload files to your approval request via Power Automate portal
Enhanced flyout design for app engagement and discovery
Lastly, Teams for Education customers can invite parents via SMS and also set up parent-teacher meetings virtually in Teams.
Of course, this is only a high-level summary of all the improvements in Teams during February 2023. You can find even more details by heading over to Microsoft's blog post here.