Welcome to a new edition of Microsoft Weekly where we recap everything important that happened in the Microsoft-verse in the past seven days. Finally, we have a jampacked week full of interesting news items related to Windows updates, some upcoming Windows features, as well as Microsoft 365 enhancements. Without further ado, let's dive into our latest digest covering January 8 - January 13!
New File Explorer
We heard some pretty exciting news this week where we got our first look at what could be a new version of File Explorer for Windows 11. This "leak" came from a recent Dev Channel build 25272, indicating that a new home page is in the works with more details like Insights, Activities, Properties, Related Files, Conversations, Sharing status, and more. This is in addition to the recommended content that Microsoft is planning for File Explorer too. The good news is that the enthusiasts among us can enable the hidden UI through the process mentioned here, but know that the software is unstable in its current state.
Speaking of the Dev Channel, we did get build 25276 this week. It brings several new features like live kernel dumps in Task Manager, updates to cloud storage notifications - including new reminders for OneDrive -, updated dialog boxes, and more. Naturally, this was also followed by a Windows Server Preview build 25276 without a changelog.
A security feature that may intrigue some readers is that Microsoft will soon be disabling insecure SMB guest authentication fallbacks in Windows 11 Pro. In the same vein, the Redmond tech giant is also planning on killing off Microsoft Support Diagnostic Tool (MSDT) within the next couple years, likely due to the security threats it poses.
Some of you might also have noticed slow download and install speeds when updating to new Windows 11 Insider builds. And if that is the case, you will be relieved to know that Microsoft is actively investigating the problem.
The death of Windows 8.1
This week, Microsoft finally put Windows 7 and 8.1 to sleep forever in terms of support. Both the operating systems are no longer supported which means that Microsoft will not provide technical support for them and you might run into security and usability issues while running the OSes too. It is important to note that Windows 7 was supported up until this week only for paid Extended Security Updates (ESUs) customers anyway.
Naturally, this was followed by news of several third-party software dropping support for the operating systems too. Among these are Paint.NET 5 and Google Chrome. That said, the latest version of Chrome is the last version to support the legacy OSes, support will officially end next month with Chrome 110. Amid all of this commotion, we learned that Microsoft mysteriously implemented a half-baked version of native UEFI and Secure Boot in Windows 7, which is odd considering the OS was pretty much on its deathbed.
Both Windows 7 and 8.1 also received their last Patch Tuesday updates this week. They pack some authentication improvements, fixes for a buggy SQL Server driver, and a couple of known issues. Meanwhile, Windows 10 nabbed some security fixes along with a known issue. And Windows 11 had similar improvements with two known problems. Interestingly, the Windows 11 Patch Tuesday also packs two hidden features (find out how to enable them here), but does not document them.
In terms of other fixes and improvements from Microsoft, the company resolved an OOBE issue in Windows 11 version 22H2 and a BSOD problem on Windows 10. It also established a partial fix for a Friday the 13th bug that led to Defender randomly deleting shortcuts on various versions of Windows. In the same vein, Microsoft is making it easier for IT admins to manage Win32 app upgrades and replacements across their organizations too.
Third-party developers weren't far behind in providing software updates either. Rufus received an updated FIDO script to fix broken Windows ISO downloads while its alternative Ventoy resolved numerous bugs related to Windows 11 requirements bypass, a VHDX booting issue, and more.
Finally, in terms of app updates, it seems like the new Windows 11 Media Player is also on its way to Windows 10. But if you simply can't wait for that, another interesting news item for you could be that hell has frozen over as preview apps for Apple Music, Apple TV, and Apple Devices have landed in the Microsoft Store.
Microsoft Teams paywall
Earlier in the week, Microsoft Teams customers received some not-so-good news as we reported that Microsoft is locking some existing features behind the more expensive Teams Premium add-on, launching next month at $10/user/month. The capabilities that will find themselves behind a paywall next month include live translated captions, custom Together mode scenes for organizations, timeline markers in Teams meetings recording marking when a member joined or left a meeting and more.
OneNote customers will be happy though with AI-backed voice commands for OneNote on Mac, along with preview features consisting of a keyboard shortcut for drawing straight lines, complete with Pen & Ink improvements. Similarly, Microsoft Planner finally netted Recurring Tasks and Grid view, while SwiftKey for Android offered a new way to change your app language. Microsoft also confirmed a bunch of issues in Outlook which it is still investigating. That said, it has offered a workaround for now.
This week also saw the release of Microsoft Edge 109 with security fixes, text prediction, TLS server certificate verification changes, and account Linking between a personal Microsoft account (MSA) and Azure Active Directory (AAD) account. In addition, we learned that Microsoft is working on even more rounded corners, this time in Edge.
Lastly, if you think that Microsoft 365 is too expensive for you, Microsoft is now offering an enticing Basic plan with the following capabilities:
100GB of space in OneDrive
Ad-free Outlook on the web and mobile
Additional security features, such as data encryption in Outlook, attachment scanning, and suspicious links checking
Additional features for OneDrive, such as Personal Vault, password-protected and expiring links, ransomware data recovery, and bulk file store (coming later this year)
Additional technical support over phone or online chat for apps and Windows 11
Microsoft 365 Basic costs $1.99/month or $19.99/year.
Git gud
Microsoft finally confirmed its rumored gaming showcase with Bethesda a couple of days ago. It's called "Developer_Direct" and is expected to offer closer looks at Forza Motorsport, Minecraft Legends, Redfall, and the future of The Elder Scrolls Online on January 25. Starfield is a noticeable absentee but Microsoft has assured gamers that a standalone showcase for the highly anticipated title is planned for later.
In other interesting news, Microsoft's Activision Blizzard acquisition deal is now facing opposition from Google and Nvidia too. The two have lodged complaints with the Federal Trade Commission (FTC) citing unfair advantages for Microsoft in the cloud, subscription, and mobile gaming sectors if the deal were to be approved.
This has not distracted Microsoft from other gaming areas. It recently published a video emphasizing the benefits of gaming on Windows 11 version 22H2, and made sure that Xbox is the first carbon aware console in the world.
On the topic of games, I Am Fish is the title on offer via the Xbox Free Play Days promotion while Mortal Shell: Enhanced Edition, Monster Hunter Rise, and a couple of Persona titles are the latest additions to Game Pass. But if none of that interests, you might want to check out this Weekend's PC Game Deals instead, curated by our News Editor Pulasthi Ariyasinghe.
Dev Channel
Under the spotlight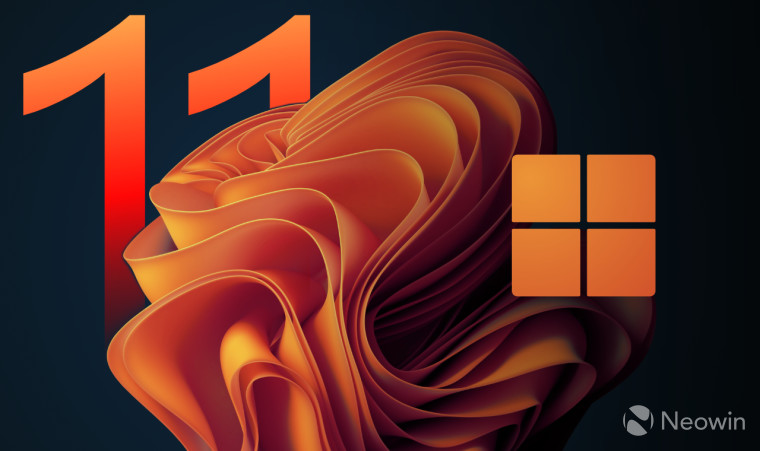 News Reporter Taras Buria published a listicle with his thoughts on the top five features Microsoft added to Windows 11 in 2022. Find out whether or not you agree with him here.
Meanwhile, News Reporter Rahul Naskar shared his thoughts on how despite switching to macOS, he still misses Windows a lot.
On the other hand, News Reporter Hemant Saxena published a piece listing five ways to speed up your Windows PC if it has recently been struggling in terms of performance.
Lastly, if you're struggling to keep track of your tasks and to-do items, make sure to check out forum member Adam Bottjen's Tech Tip Tuesday piece about note-taking on Windows PCs.
Logging off
We actually have more than one interesting news items of the week in this section this time. For starters, the U.S. Congress has denied the Army's request for a $400 million fund to purchase almost 7,000 HoloLens headsets. The rationale behind this is that the investment is not worthwhile in the current state of the headsets with soldiers experiencing eye strain, nausea, and headaches. Instead, a $40 million budget has been approved to improve the headset to resolve the existing issues in the next iteration of the hardware.
Microsoft's hardware woes just don't end there though. The company has apparently ditched the Surface Duo 3 initially planned for late 2023, at least in its current form factor. This is due to the lukewarm reception to this lineup. Instead the firm is now working on a conventional foldable and another one with a "standard" smartphone design. This is part of the "Perfect Together" strategy to differentiate Surface hardware from other competitors. Only time will tell how successful this plan ends up being.
---

If you'd like to get a weekly digest of news from Neowin, we have a Newsletter you can sign up to either via the 'Get our newsletter' widget in the sidebar, or through this link.
Missed any of the previous columns? Check them all out at this link.