Earlier today, it was revealed that Google has sent a cease and desist letter to Microsoft, demanding that the company remove its revamped YouTube app for Windows Phone devices. In the letter, Google claims that the app violates its YouTube API by stripping out the ads found in the videos.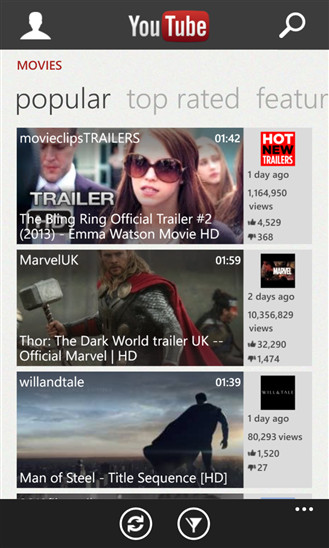 Neowin asked Microsoft for a comment and received a response from a spokesperson:
YouTube is consistently one of the top apps downloaded by smartphone users on all platforms, but Google has refused to work with us to develop an app on par with the apps for other platforms. Since we updated the YouTube app to ensure our mutual customers a similar YouTube experience, ratings and feedback have been overwhelmingly positive. We'd be more than happy to include advertising but need Google to provide us access to the necessary APIs. In light of Larry Page's comments today calling for more interoperability and less negativity, we look forward to solving this matter together for our mutual customers.
Google is currently demanding that Microsoft remove the Windows Phone YouTube app from the Windows Phone Store by Wednesday, May 22nd along with disabling the apps have have already been downloaded by users.
Image via Microsoft