The usage or handling of mobile phones while operating a vehicle has become illegal in many jurisdictions around the world but, aside from the vigilance of law enforcement out in the field, that has not been enough of a deterrent for some drivers to stop fiddling with their devices. In order to combat the problem, one of Australia's state governments has been testing out new technology to detect this behaviour.
The solution has been developed by Acusensus, with Manging Director Alexander Jannink who was inspired to develop the technology after a friend died five years ago after having been in a car accident involving a phone-distracted driver. During a test phase that took place in October last year, over 11,000 drivers were identified using their mobile devices while driving. Now, mobile detection cameras are set to be publicly tested in two locations in New South Wales; Anzac Parade in Moore Park and the Clunies Ross Street overpass on the M4 Motorway in Prospect.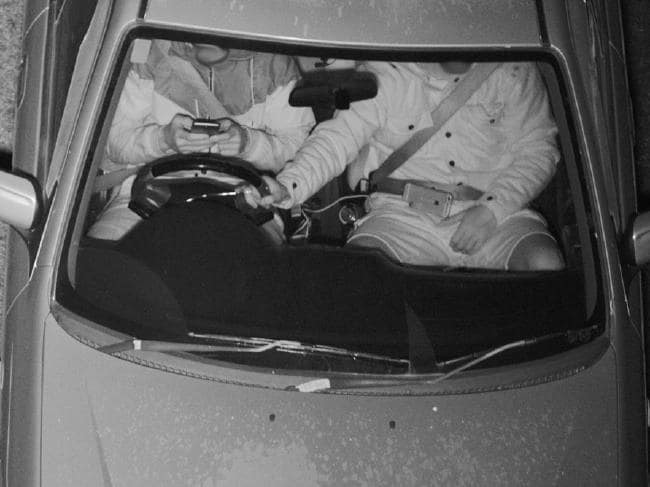 The mobile detection cameras employ the use of artificial intelligence to analyse images taken through a vehicle's front windshield, with photos subsequently passed on to humans for final review.
While cameras will be start snapping drivers from this coming Monday, motorists who are caught using their devices will be mailed a letter notifying them of their infringement without a fine attached. However, the New South Wales Government anticipates that fines will start to be issued sometime in April after any identified issues with the system are ironed out. With respect to the rollout of the technology, NSW Roads Minister Melinda Pavey said:
"If at the end of the trial, the technology proves to be foolproof, the community will be made aware of its permanent use."
The current penalty for illegal mobile phone use while driving in NSW is $337, or $448 when driving in a school zone, along with five demerit points which doubles to ten demerit points during specified holiday periods. During the course of last financial year, more than 40,000 motorists were fined by police for such usage, which could be overshadowed by the potential number caught by the new system.
Source: news.com.au