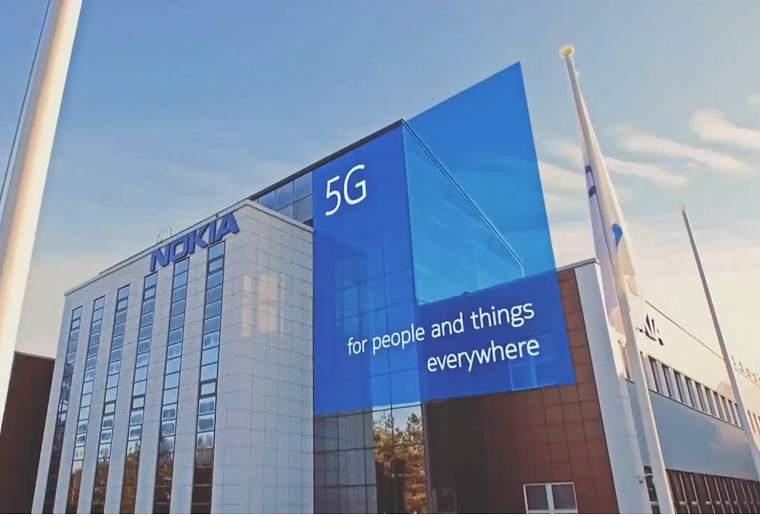 Nokia is trying to make a new name for itself but that might be easier said than done. In recent years, Nokia worked heavily with Microsoft to produce Lumia phones exclusively for Windows Phone. Though the company continued to produce other products, Microsoft's partnership was a big focus for the company. With that partnership well in the past it's up to the company to drive its own success and, in the first quarter after the completion of its Alcatel-Lucent acquisition, optimism over short-term growth is now being tempered.
In its financial reports, Nokia posted a loss of €513 million ($583.46 million) during the company's Q1 2016, which ended on March 31. For comparison, over the same period last year Nokia ended up in the black with €177 million ($202.2 million). While the loss isn't entirely out the blue - the company did shell out a lot of cash for Alcatel-Lucent after all ($16.6 billion)- Nokia's own President and Chief Executive Rajeev Suri advised against over-optimism for short-term revenue growth. If the remnants of the Alcatel-Lucent deal were pulled from the quarterly earnings report, Nokia would have turned €139 million ($158.8 million) in profits.
One high note for Nokia's report was the increase of revenues to €5.6 billion, up from €3.20 billion during the same period last year. Despite the down quarter, Nokia has since gone out to acquire other companies and is clearly aiming to be a bigger technological player worldwide when it comes to wireless services and devices. Nokia's 5G technology is one of the projects the company is betting big on to bring in new customers and drive revenues while the company uses its acquired resources to drive network hardware sales.
The one potential problem with this approach for Nokia is that it's trying to expand its role in a network hardware market that already has a lot of competition and established names, such as Cisco, which made friends with Nokia's Swedish rival, Ericcson, last month.
Source: Nokia