Realme is a relatively new entrant into the smartphone segment that has made a name for itself by offering some impressive budget and mid-range devices. Unlike Xiaomi, the company was also quick to expand to Europe with its offerings. After the success of the Realme X2 Pro from last year, the company is back with the Realme X3 which takes the best chipset from 2019 and mashes it up with some components and features found in 2020 flagship smartphones, including a periscope zoom camera.
With an impressive spec sheet comprising of the Snapdragon 855+, a 64MP primary camera, 30W fast charging, and a 120Hz display, is the Realme X3 a good alternative to premium flagships at one-third of their price? Find out in the review below.
Do note that I am reviewing the regular Realme X3 here which is pretty much the same device as the X3 SuperZoom barring the periscope camera and a slightly inferior selfie camera. Instead of the 8MP periscope lens, the Realme X3 features a 12MP telephoto sensor and a downgraded 16MP selfie camera. In every other department though, both these devices are the same.
Specs
| | |
| --- | --- |
| CPU | Snapdragon 855+ @ 2.96GHz, 7nm EUV |
| GPU | Adreno 640 |
| Display | 6.6 inches, 1080 x 2400 FHD+, LCD, Gorilla Glass 5 |
| Body | 163.8 x 75.8 x 8.9 mm, 202g |
| Camera | 64MP, 8MP ultra-wide, 12MP telephoto, 2MP macro camera, 16MP + 8MP selfie shooter |
| Video | 4k@30fps |
| Aperture | f/1.8 + f/2.3 + f/2.5 + f/2.4, Front - f/2.1 + f/2.2 |
| Camera features | Super Nightscape, Starry mode, 20x hybrid zoom, bokeh video |
| Storage | 128GB UFS 3.0 |
| RAM | 6/8/12GB |
| Battery | 4,200mAh, 30W Dart Charge |
| Connectivity | Dual-SIM 4G LTE, VoLTE, Wi-Fi ac, Bluetooth 5.0, Dual frequency GPS |
| Color | Aurora Blue |
| OS | Android 10, Realme UI 1.0 |
| Price | ₹ 24,999/€499 (X3 SuperZoom in EU) |
Design
In a world where phones with glass panels at the front and back are becoming increasingly common, the Realme X3 is able to stand out with its attractive rear design. Depending on how light strikes the rear, the layer below the rear glass panel will have an attractive looking shine to it. The Realme X3 will definitely get additional brownie points in the design department for its attractive design, though it is not exactly new as Samsung has also done something similar with its Galaxy Note10 series last year. The yellow circle running around the primary camera at the rear is also a nice touch and further enhances the rear design.
Disappointingly, the phone only looks good. As soon as you hold it in your hand, you will realize that it has a plastic frame which means it just does not feel as premium in hand as it looks like in photos. This is definitely a bummer, though with almost everyone using a case on their phone, this might not be that big of an issue for most people.
The front of the device is dominated by its 6.6-inch 120Hz LCD panel. The X3 does have a small chin at the bottom and there are phones out there with smaller bezels surrounding their display. The top-left corner of the display has a dual punch-hole to house the 32MP + 8MP selfie snappers. Since this is an LCD panel, there's no in-display fingerprint scanner. Instead, the scanner is integrated into the power button on the right, with the volume buttons located on the left edge. The bottom houses a USB-C connector and a single bottom-firing mono speaker, a regression from the stereo speakers found on Realme's X2 Pro. There's no headphone jack as well. There's no IP rating here, though Realme does claim that the X3 series is splash-proof.
Display
The 6.6-inch 120Hz LCD panel on the Realme X3 is a mixed bag. It is commendable to see Realme include a 120Hz refresh rate panel in a smartphone in this price range. However, in many ways, it feels like Realme had to make a lot of compromises for this. The company's own Realme X2 Pro launched in Q4 last year features a 90Hz Super AMOLED panel. Between a 90Hz AMOLED panel and a 120Hz LCD panel, the former will always be a better choice as it will also offer other improvements that LCD panels cannot bring to the table, including HDR10 support.
Making matters worse is the sub-par brightness of the LCD panel on the Reame X3. In day to day use, you are unlikely to have any complaints with it, but as soon as you try to use it in direct sunlight, you will realize that its brightness levels are not sufficient. Being an LCD panel, it does not have that 'pop' effect which is typically associated with AMOLED panels. The problem here is that even by LCD display standards, the Realme X3's display is not particularly good.
Camera
The Realme X3 has a quad-camera setup which includes a primary 64MP Samsung GW1 sensor, an 8MP ultra-wide angle sensor, a 12MP telephoto sensor, and a 2MP macro sensor. The non-SuperZoom version of the phone offers up to 20x hybrid zoom using a combination of the 64MP sensor and the telephoto sensor. The SuperZoom variant of the device replaces the telephoto sensor with an 8MP periscope lens that can offer 60x hybrid zoom. The camera app is filled with features including a dedicated Starry mode to capture the night sky. The Night mode also has pro mode support meaning one can tweak the shutter speed, ISO, and other aspects of the primary camera while still enjoying the benefits of Nightscape image processing.
Realme heavily advertises the camera prowess of the X3 series and to a certain extent, the phone does deliver on this front as well. In daylight, the primary camera can capture some great looking photos. They might not be the most color-accurate and the HDR processing is also a bit too strong, but the photos are pleasing to look at. However, one major issue I have with all the photos on the Realme X3 is that they come out a bit too dark. It is clear that Realme needs to work on the camera image processing on the Realme X3 which can further improve its imaging capabilities.
In low-light, the Realme X3 struggles with a lot of noise and grain which really brings down its overall camera performance. There's also a very noticeable difference in image processing between the primary and the ultra-wide-angle camera, with the images from the latter not really looking very impressive. The zoom capabilities of the Realme X3 are impressive but you are not going to get any usable photos taken with 15x or 20x zoom.
The front 16MP selfie snapper can also capture decent selfies but only in good lighting conditions. As for the 8MP ultra-wide snapper, it is great for capturing groupfies, its quality especially indoors is nothing to talk about.
Performance and Battery Life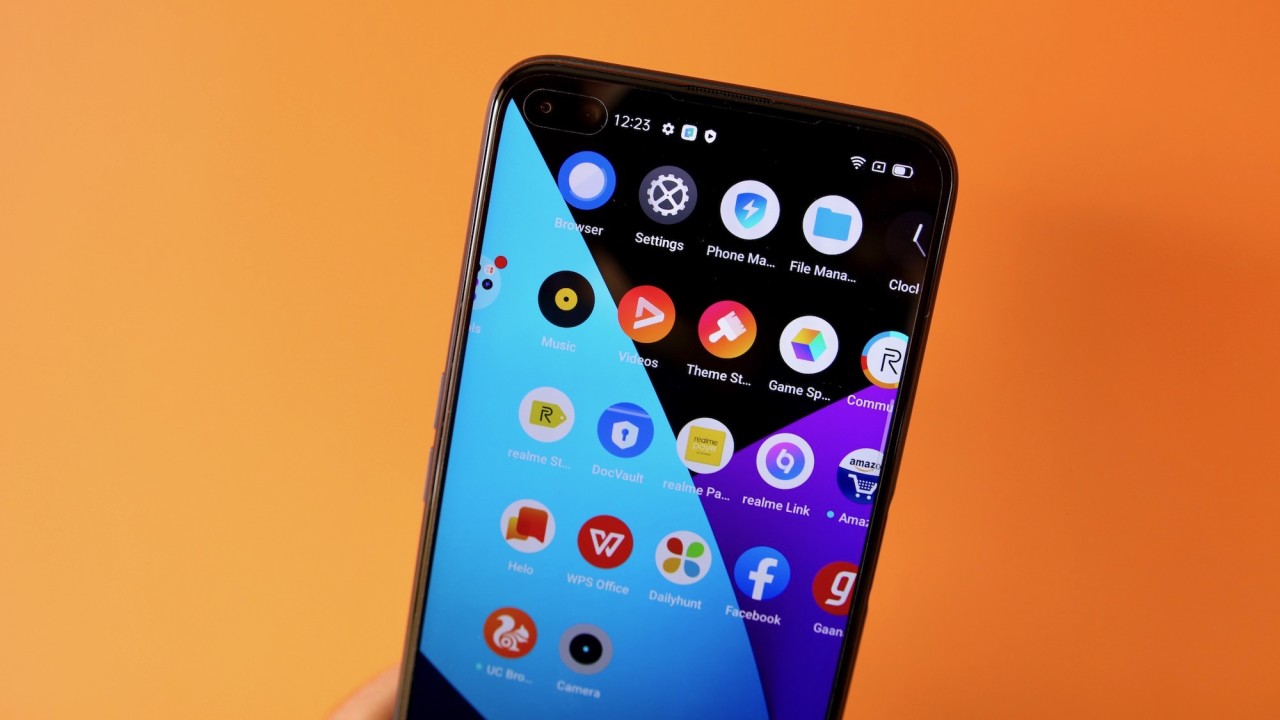 With a Snapdragon 855+ chipset, 8GB RAM, and speedy UFS 3.0 storage, you can rest assured knowing that you are not going to run into any kind of performance issues with the Realme X3. Realme has taken the time and effort to optimize its skin, Realme UI, to ensure it is light and efficient. The 120Hz LCD panel also helps in the Realme X3 giving a very smooth and fluid UI experience. When it comes to performance, you are not going to be disappointed with the Realme X3. It can multitask with a bunch of apps running in the background and you can play all kinds of games on it without worrying about frame rates. Realme has also done a good job to ensure that the X3 does not get overly hot during extended gaming sessions.
Battery life is another strong suit of the Realme X3. The 4200mAh battery capacity might seem slightly less when compared to other mid-range offerings from Xiaomi or Samsung, but it is still good enough to ensure the device makes it through a day of heavy use with enough juice left in the tank. This is definitely not a two-day battery life phone like the Redmi Note 9 Pro, but if all you want is great one-day battery life, you are going to be just fine. Your battery life anxiety issues will go away once you experience the 30W Dart Charging on the Realme X3. With the bundled charger and cable, the Realme X3 charges incredibly fast -- you can charge it to 100% in under an hour. With such a big battery, 50% charge is going to be more than enough to make the phone last another 7-8 hours of heavy use. As a 'budget' flagship, the Realme X3 does miss out on wireless charging which is becoming commonplace and seeing wide consumer adoption.
Software
The Realme X3 runs on Android 10 with Realme UI on top of it. With such a powerful chipset and oodles of RAM, it is not surprising to see the X3 open up heavy apps and games without any issue. The RAM management is also great and the phone can have multiple apps open in its memory without any issues. Realme UI offers a fair share of customization options that can be used to tweak the UI as per one's liking. There are some handy gestures as well, with the three-finger screenshot gesture being particularly useful. The stock launcher also has Google Discover integration so one can access it by going to the leftmost home screen page.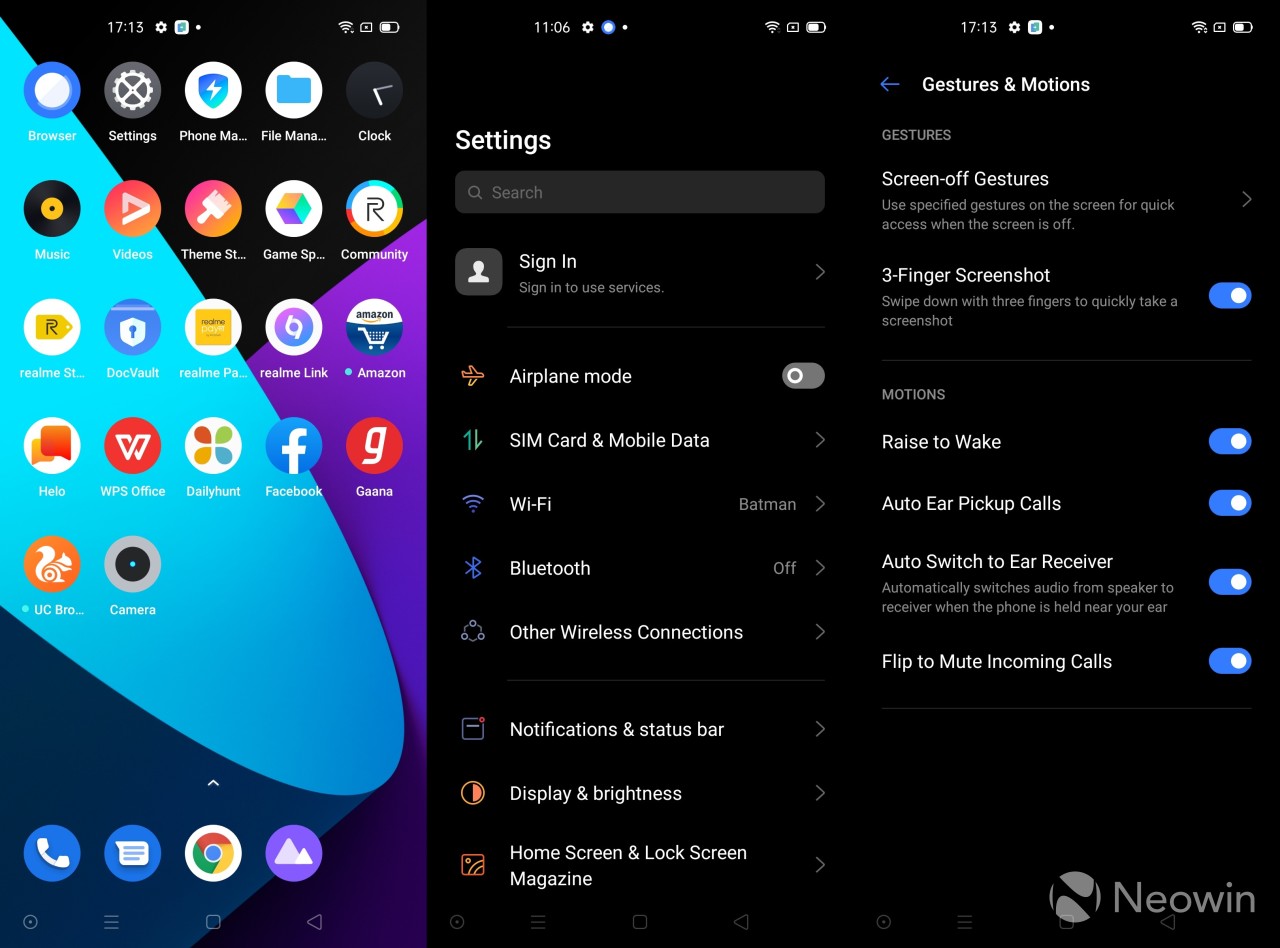 One complaint I do have with Realme UI on the Realme X3 is with the bloatware that it ships with. There are a number of apps pre-installed on the device that could be done without. The stock browser is also notorious for sending spam notifications even if you never get around to opening it.
Realme UI on the Realme X3 shows that Chinese OEM skins have come a long way from their early days and that they can now offer a clean, cohesive, and smooth UI experience as well.
Conclusion
The Realme X3 starts at ₹24,999 in India for 6GB RAM and 128GB storage, while in Europe, the Realme X3 SuperZoom is available for €499 packing 12GB RAM and 256GB storage. At this price point, there's a lot to like about the Realme X3 series including its solid performance, camera features, and attractive design. However, I can't help but feel that Realme's own X2 Pro, which is available for the same or slightly lower price, is a more attractive offering than the X3. You do miss out on the periscope zoom camera of the X3 SuperZoom, but otherwise, you get similar specs with a superior 90Hz Super AMOLED display, better primary camera performance, and stereo speakers. It also comes with a crazy 50W SuperVOOC flash charger that can charge the phone from 0-100% in just 35 minutes.
Pros
Performance Design Fast charging Value for money
Cons
Sub-par camera Low brightness of LCD panel
Release
Available June 2020