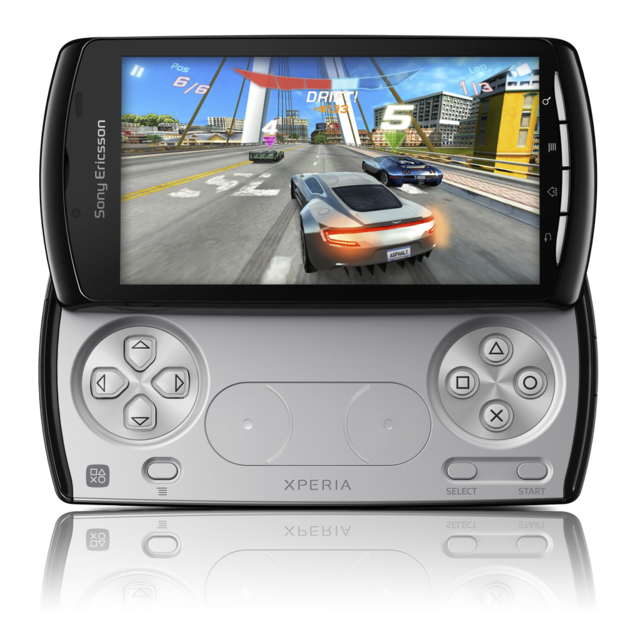 Sony has finally got around to making the PlayStation based Xperia PLAY smartphone completely official. Thanks to an announcement at Mobile World Congress, the company has said that the Xperia PLAY will mix together PlayStation quality gaming alongside the latest version of Android for handsets.
When used in portrait mode, the Xperia PLAY works just like any other Android phone, it sports a 5-megapixel camera and a full 4" multi-touch screen with a resolution of 480x854 pixels. All this changes once you slide out the gaming controls though, with a digital D pad, two analogue touch pads, two shoulder buttons, and the easily recognizable four PlayStation icon buttons.
While the Xperia PLAY comes with a Qualcomm Snapdragon 1GHz processor, it is the new Adreno GPU that really helps push the screen to new levels, allowing what Sony say is 60fps playback for gaming and a far better browsing performance with lower battery consumption. The YouTube video below shows off the level of graphic capability that the Xperia PLAY can reach, though from first looks it does seem about the same level as any other Android based phone.
The Xperia PLAY becomes the first device to be "PlayStation Certified" meaning that it will have access to PlayStation content via the upcoming PlayStation suite, which is set to launch later in the year.
More good news for the device is that companies such as EA and Gameloft are already working on games for it, with Need for Speed, Sims 3, Splinter Cell and Assassin's Creed titles on the way. The device also supports all of the games and applications that are already on the Android Marketplace right now, meaning you don't have to wait for specific Xperia PLAY content to come out.
The Xperia PLAY is set to launch sometime next month around the world.