Although it might feel like there are endless options for the consumer, most of the devices are more similar than they are different, especially in terms of software. While iOS is limited to Apple's products, Google's Android can be found on just about all other mobile devices -- tablets or smartphones. Although you may not realize it, there exists a third competitor in the tablet OS market: Microsoft.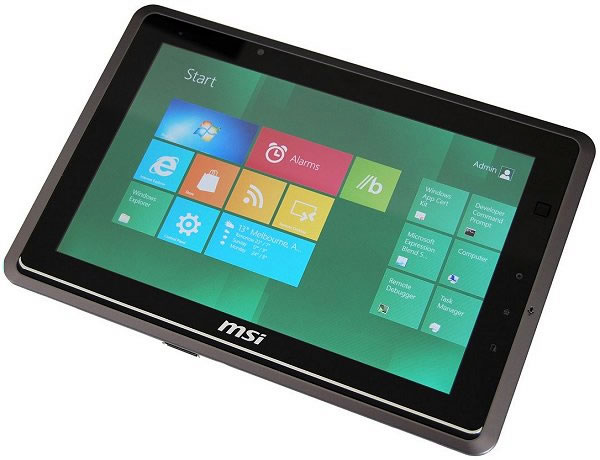 The WindPad 110W is powered by the 40nm AMD Z-01 dual-core Fusion APU, which is specifically built for tablet computers and features a thermal design power rating of only 5.9 watts. This is currently the only tablet we're aware of that utilizes the Z-01 as the vast majority use the Intel Atom range, which is largely comprised of single-core processors. With that in mind, let's proceed to analyze the WindPad 110W's finer details, along with impressions after installing Windows 8's Developer Preview on the tablet...
Read: MSI WindPad 110W Tablet + Windows 8 Review
These articles are brought to you in partnership with TechSpot.