The tablet market doesn't look very different than it did a year ago from the perspective of who's doing well and who's not. And yet quite a bit has changed in the last twelve months. Apple is still the undisputed leader with an astounding 58 million iPads sold in 2012, but in that timeframe we've also seen a handful of smartphone and computer makers who dipped their toes in the market take a step to the side and reconsider their strategy.
Perhaps the most exciting developments came towards the end of 2012 and beginning of 2013 from the usual big guys: Google released the Nexus 10 and updated the Nexus 7, Apple launched a smaller and cheaper iPad mini, while Microsoft went all in with the Surface RT and Pro.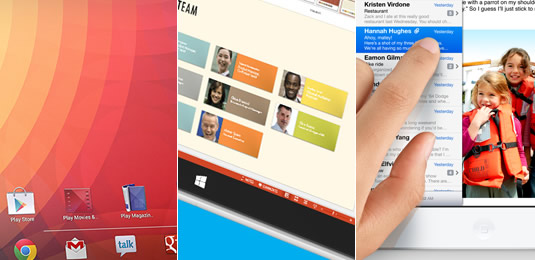 With Mobile World Congress in the rear view mirror it's time to revisit our list of favorite tablets. As usual, we've compiled a comparative table with what we consider are the best options either currently available or announced so far, complete with metascores from our Product Finder engine and review links.
Read: Tablets of 2013: Nexus vs. Surface vs. iPad
These articles are brought to you in partnership with TechSpot.