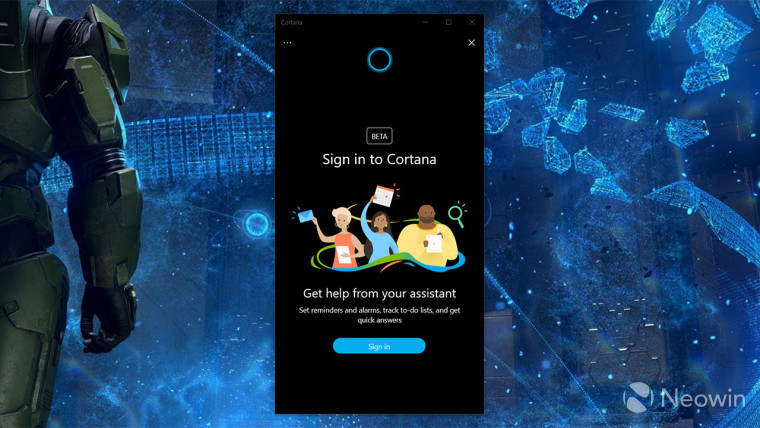 Yesterday, Microsoft released Windows 10 Insider Preview build 18922 to the Fast ring, only noting a couple of minor new features. But as was the case with build 18917, there are some unannounced features that are definitely worth noting.
Build 18922 includes a brand-new Cortana app, which is completely separate from the taskbar. It was spotted by Twitter user Albacore, and the app is apparently a Win32 app with some UWP elements in it.
Anyone running Windows 10 build 18922 can try out the new app by going to the Run prompt and running 'ms-cortana2:'. You can also enable the feature with Mach2, by activating feature ID 19263623, 'UseNewSearchAndCortanaApps'. You'll also want to activate feature ID 17983783, 'SearchAndCortanaSplit'.
The app seems fairly basic right now, lacking the usual Cortana animations that we're used to seeing on launch. Once you interact with it, it will fill up with a dialog of your conversation with the digital assistant. It also supports both light and dark themes, matching whatever your system settings is.
If you don't feel like jumping through the hoops necessary to enable it, that's OK. This will likely become the default Cortana interface soon enough.