7 Days is a weekly round-up of the Editors' picks of what's been happening in the world of technology - written with a dash of humor, a hint of exasperation, and an endless supply of (Irish) coffee.

It's been another exciting week in the tech world, packed full of launches, announcements and - as ever - plenty of rumours about what's on the way. We begin our look back at the last seven days in India, where two quite different handsets have just been launched.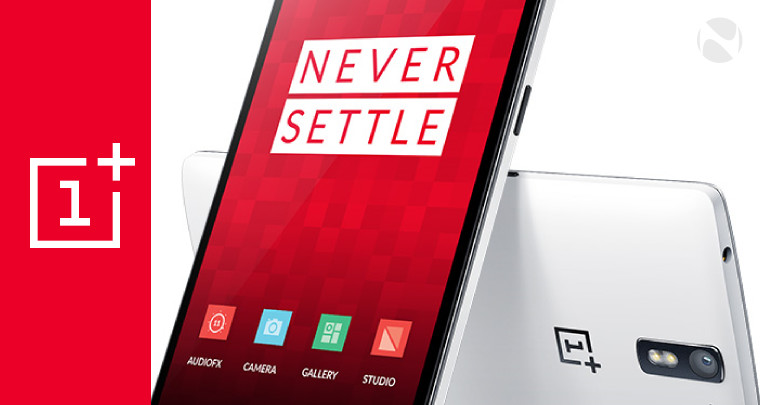 The first was the OnePlus One - the flagship-class device with a surprisingly small price tag - which went on sale in India on Tuesday. Curiously, the 16GB model isn't available, with only the 64GB version on sale, priced at Rs.21,999 INR (roughly $355 USD). You'll still need an invite if you want to buy the handset, but before you do, bear in mind that the One won't have the usual CyanogenMod UX in India.
Not everyone can afford to lay down tens of thousands of rupees or hundreds of dollars in one go to buy a handset, of course. For those with more modest budgets, Indian devices brand Lava this week unveiled its new ultra-low-cost Windows Phone, the Iris Win1. It costs just Rs.4,999 (around $80), making it one of India's most affordable smartphones ever.
Despite its tiny price tag, it still includes a full 1GB of RAM, front and rear cameras, an array of onboard sensors, and a generous 1950mAh battery – and it even comes with a flip cover and screen guard in the box.
Lava is the parent company of another popular Indian devices brand, XOLO, which launched its first Windows Phone earlier this year. It looks like XOLO may be preparing to announce a follow-up handset, as shipping manifests revealed this week that thousands of units of a device called the 'Win Q1000' had been shipped from China to India, along with 'dummy units' for retail stores.
Last weekend, there were some serious bargains to be found among the various promotions on offer around Black Friday. In fact, we revealed that over the Thanksgiving weekend, it was possible to buy a Lumia 635 4G Windows Phone with a 7-inch Windows 8.1 tablet, plus Office 365 and unlimited OneDrive storage for a year, for under $100.
Even today, the same kit will still only cost $30 more, as the Lumia 635 is now priced at $69.99 on the Microsoft Store. That's still a heck of a lot of stuff even at the slightly higher total of $130 - i.e. not very much money at all - especially if you're looking for some affordable Christmas gifts.
Microsoft announced earlier this week that it is giving away 50 albums via Xbox Music – and we're not just talking about songs from some no-name indie artists. Among the albums on offer are the likes of Imagine by John Lennon, Songs About Jane (10 Year Anniversary Edition) by Maroon 5, Recovery by Eminem, and Quadrophenia by The Who.
The promotion will run until December 15, but – to the surprise of literally no-one with a brain – it's available only in the United States.
From giveaways to gifts of another kind… Microsoft has released a new Digital Gift Cards app, which allows users to buy vouchers for the Windows, Windows Phone and Xbox stores, and then send them to someone with a message and greetings card-style image. The app is now available on the Windows Phone Store, and could prove quite useful with Christmas fast approaching.
The BBC - affectionately known as 'Auntie' in the UK - delivered its Christmas presents a little early to Windows Phone and Xbox users this week. First, it announced that its BBC Sport app is finally available on the Windows Phone Store – almost two years after the app launched on iOS and Android.
Unfortunately, the new app is little more than a basic web wrapper, with identical content and layout to the BBC's mobile site. There is Live Tile support, but the app is a pretty feeble effort on the whole, and lacks many of the richer multimedia features available in the BBC Sport app on other platforms. In fact, the Windows Phone version doesn't even support video content.
The Beeb also rolled out its long-awaited iPlayer app for the Xbox One, over a year after first confirming that it was in development. There were rumours back in January that the app had been delayed due to major difficulties with getting it to work properly with Microsoft's Kinect system.
Perhaps those issues proved insurmountable, because the app has been launched with no gesture or voice control interactions, and on top of that, there's no support for streaming the BBC's live TV channels either.
Another app that users have been eagerly awaiting is the VLC media player for Windows Phone. VLC is now available on the Windows Phone Store as a beta, but the app is a bit of a disaster at the moment.
Users across the web have complained of audio issues, stuttering video playback and random crashes (and by the developers' own admission, background audio doesn't work at all in this release). It seems there's still a lot more work to do before it's ready for primetime.
BMW is reportedly buying 57,000 Lumia Windows Phones to replace its ageing army of Nokia Symbian devices. The affordable Lumia 630 is said to represent the majority of the devices distributed to staff, with Lumia 930s making up the difference.
Earlier this week, images surfaced of a Windows Phone that looked very much like a successor to the Lumia 1020 - a handset that featured a remarkable 41-megapixel camera. The new device appeared to feature a metallic body with a similarly gigantic camera 'hump' on the rear, said to house a 50-megapixel sensor.
Unfortunately, it now seems that reports of the handset being a new 'Lumia 1030' were wide of the mark. Tom Warren from The Verge tweeted that the device is actually the handset known internally by its codename 'McLaren'.
You may recall that McLaren was a development prototype that was expected to become a new Lumia Windows Phone flagship, and would have featured some unusual and innovative '3D Touch' technology and gesture support through special hardware unique to this device - but plans to release the handset were later abandoned.
Microsoft is continuing its development work on Windows 10 though, and earlier this week, build 9888 - which was first spotted last month - leaked and was made available on file sharing networks. Among the new features discovered in build 9888 are offline maps, updates to the Battery Saver feature, and the ability to quickly search for settings.
Cortana has started to appear in certain unreleased builds of Windows 10, and on Friday, more details emerged about how Microsoft's digital personal assistant will work on the OS.
Cortana got a few more stamps in her passport this week too, as Microsoft announced that she is now available for Windows Phone users in France, Germany, Italy and Spain. Along with support for these new languages, Cortana has also been tuned to offer localized content - but bear in mind that these new markets are being supported only on an 'alpha' preview basis.
Microsoft rolled out an update to one of its most affordable devices, the Nokia 130, this week. At just $25, it doesn't get much more affordable than the Nokia 130, and the latest update has added various improvements and enhancements, along with Bulgarian language support.
It's not been a great week for Xbox gamers. On December 1, the Xbox Live network suffered a significant outage, with players unable to connect for many hours. A group identifying itself as 'Lizard Squad' claimed responsibility, and it seems that they've struck again.
Many gamers have again been unable to connect to Xbox Live this weekend too, and yet again, Lizard Squad is claiming that they're behind the latest outage.
There was more bad news for Xbox One owners this week, as a teaser video for Street Fighter V leaked and was briefly published on YouTube, before being taken down after Capcom filed a complaint. The video didn't show much about the game itself, but it did reveal that the next instalment in the Street Fighter series – one of the most successful gaming franchises ever – will be available exclusively on the PC and Sony's PlayStation 4, with no love for the Xbone.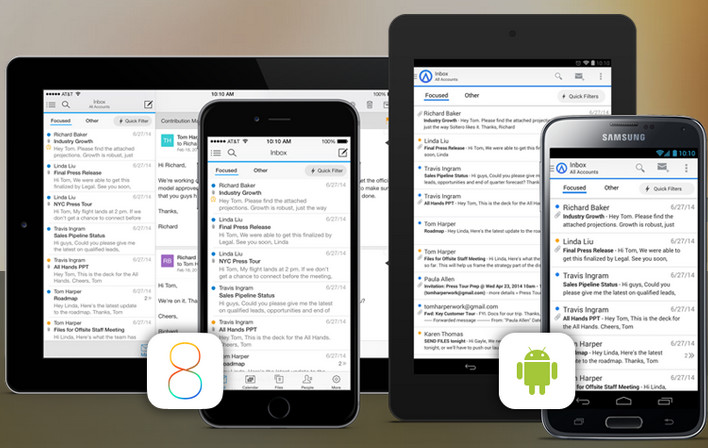 Microsoft announced on Monday that it is buying email app Acompli, in a deal that is believed to be worth over $200m. The app provides an excellent – and extremely popular and highly-rated – email experience on iOS and Android, and will give Microsoft yet another cross-platform foothold as it continues to make its products and services more widely available.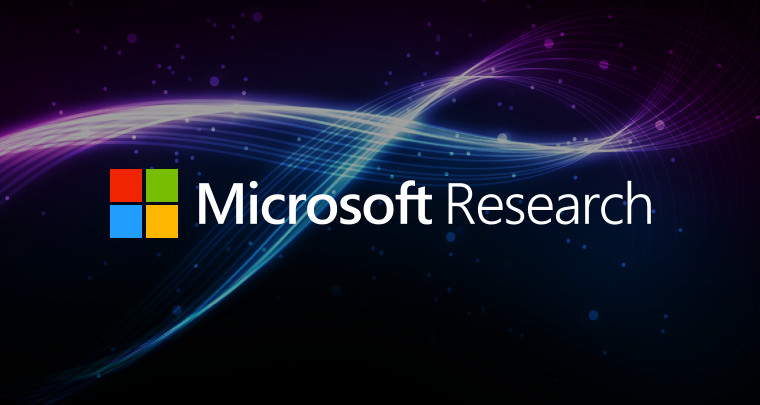 While Microsoft is splashing some of its cash on acquisitions, it's also spending huge sums on research and development. In fact, according to the latest data, Microsoft spent more on R&D this year than Google, Amazon and Apple, although it was just beaten by Intel, and by Samsung, which spent $13.4bn on R&D – almost a third more than Microsoft, and more than twice as much as Amazon.
On Wednesday, Mozilla revealed that it is planning to bring Firefox to Apple's iOS, despite its long-standing reluctance to do so. Apple does not permit web browsers released on iOS to be built using third-party engines, which is why Mozilla has previously resisted.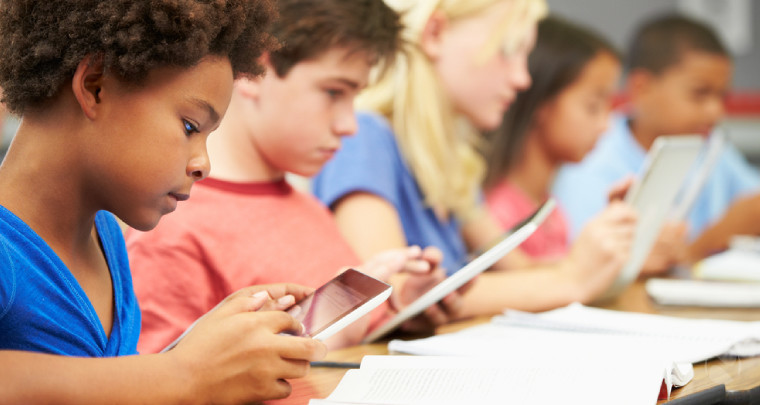 A study published this week revealed that almost 70% of UK schools now use tablets as part of their academic activities. Even so, there doesn't seem to be any conclusive evidence that using tablets in education is actually leading to broad academic improvements, although a separate study did find that devices with touchscreens are excellent for helping less motivated and less able students to read and learn more.
Google will soon be targeting younger users with new 'child-friendly' versions of some of its key products. The company confirmed this week that it is working on versions of Chrome, YouTube and other products in its portfolio that are geared more towards kids and early-teenagers.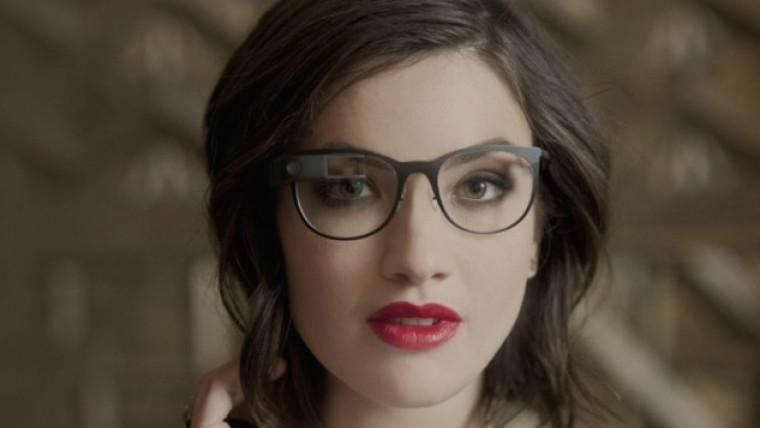 Despite widespread speculation that it was planning to bin its wearable device, it seems that Google is already working on a new version of Glass, which is said to be launching next year. The new hardware will reportedly ditch the Texas Instruments processor in favour of an Intel chip, and it sounds like Intel will be doing its bit to actively promote Glass too, "while developing new workplace uses for the device". Intriguing.
Another device that's expected to arrive next year is HTC's new flagship handset - the follow up to its One M8, pictured here. Details of the new HTC 'One M9' were supposedly revealed this week, as a report claimed that the device will get a Snapdragon 805 chipset, 3GB RAM and a 5.5-inch Quad HD display.
But as Neowin editor Vlad Dudau pointed out, the full list of specs revealed is certainly plausible, but they could just as easily be the product of guesswork based on simple logic, so don't put too much stock in the report – at least until it's been corroborated by another credible source.
Samsung's slightly bizarre Galaxy Note Edge is now available for pre-order in the UK, although it won't be a device that everyone can afford. The handset features an unusual display that curves around one edge, and has been priced at £750 off-contract – around £150 more than the Galaxy Note 4. If you want to get the Note Edge at no upfront cost, you'll have to commit to a two-year plan at a whopping £58.50 a month.
Let's face it, though – the Galaxy Note Edge is a bit of an oddball, and it won't be for everyone. Samsung's new Galaxy S6 might be an alternative worth waiting for – and there may even be a slightly more affordable 'Edge' variant of that device too.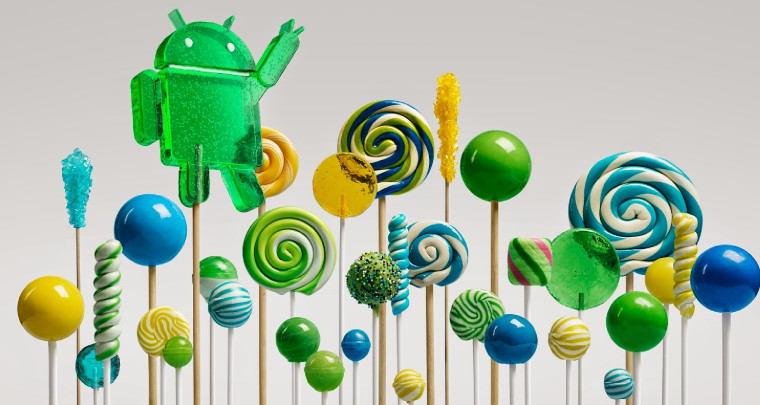 Still, the S6 won't be with us for a while, and in the meantime, Samsung has plenty of owners of its existing devices to keep happy. After a video leaked this week, showing Android 5.0 running on its Galaxy Note 4, the company confirmed that it has actually already started rolling out the Lollipop update to its Galaxy S5. The update will make its way to other devices – including the Galaxy S4, S5 LTE-A, Note 3 and Note 4 – in "early 2015".
Speaking of Android 5.0, it's been almost two months since Google announced it, but so far, just 0.1% of Android devices have received the update. At this rate, it should be around another 160 years or so before all handsets have been upgraded.
Still, if the sorry state of Google's OS updates hasn't put you off actually buying an Android device, you may as well go wild and buy one in style. Sadly, you've missed the opportunity to make like a fish and swim down to Sony's pop-up underwater Xperia store, in which it briefly showcased many of its water-resistant Android phones and tablets.
However, you could still attempt to capture some of that experience by turning up at your nearest cellphone store wearing full SCUBA gear, although that's not something we would recommend.
As the year slowly draws to a close, we find ourselves entering the season of annual retrospectives, and Microsoft got right in there by announcing its new Bing Trends 2014 site on December 1. The site showcases some of the top-ten searches in various categories and markets around the world over the past year, and with lots of stuff to casually browse through, you could enjoy literally minutes of fun looking around the site.
In just a few weeks' time, Santa will rise up to enslave us all will have loaded up his sleigh, ready to deliver toys and presents to all the good girls and boys around the world. Like last year, the logistics of Santa's 2014 delivery run are supported by NORAD and Microsoft (with a bit of help from Cortana), which are jointly running an online tracker to help kids everywhere to follow the big man on his global journey.
But remember, as the old song says:
He knows when you are sleeping,
He knows when you're awake,
He knows if you've been bad or good,
So he's obviously working for the NSA. Be warned.
Have a great weekend!