7 Days is a weekly round-up of the Editors' picks of what's been happening in the world of technology - written with a dash of humor, a hint of exasperation, and an endless supply of (Irish) coffee.
It's been quite a week, crammed full of intriguing leaks, official announcements and spicy rumors. If you've struggled to keep up with everything, don't worry, for 7 Days is here again to bring you up to speed and help you make sense of it all.
We begin with news that Twitter is preparing to make a massive, fundamental change to its service, by switching from a chronological timeline to one that displays tweets based on an algorithm that attempts to determine 'relevance' to the user. The news has already been met with considerable anger and frustration among its users, who quickly made #RIPTwitter one of the top trends on the social network.
Twitter CEO Jack Dorsey has since responded to the controversy, but while he says that the company wasn't planning to make the changes "next week", he didn't rule them out completely.
Amazon is reportedly preparing to open as many as 400 brick-and-mortar retail stores across the US over the next few years. It's already opened one such store in Seattle, but its rumored expansion would be an interesting twist in the story of the online retailer.
Over in the UK, the proposed acquisition of Telefónica's O2 UK mobile network by Three, part of the Hutchison Whampoa group, is still awaiting regulatory approval – and it doesn't look like it will be coming any time soon. UK telecoms regulator Ofcom recommended that the deal be blocked by the European Commission due to concerns that it would have a negative impact on competition, and could force prices up for customers.
Three responded by proposing a five-year price freeze for customers on both networks.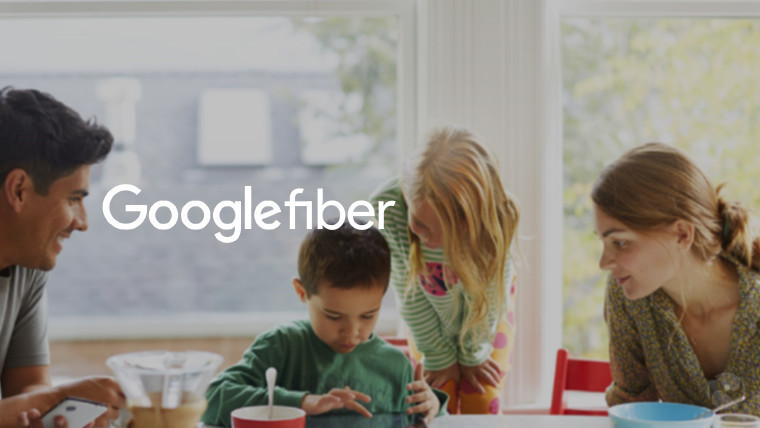 Back in the US, Google has apparently been testing a new landline phone offering, as part of its Google Fiber service.
Meanwhile, Google announced this week that its Gmail service now has over a billion users, more than doubling its user base over the last three and a half years.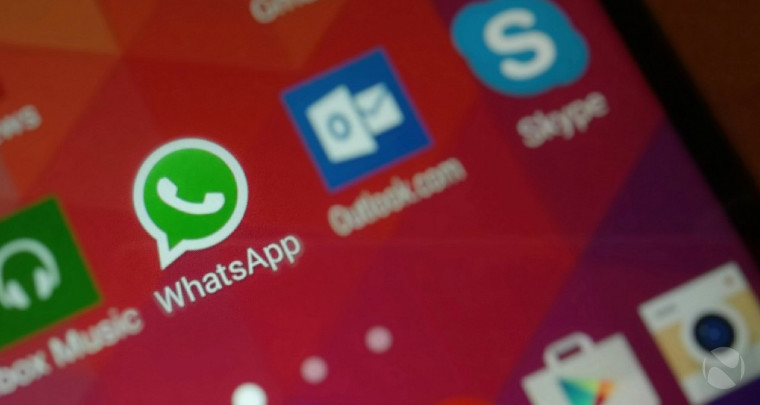 The billion-user club isn't quite as exclusive as you might think these days. Popular messaging platform WhatsApp also revealed that it had passed the same milestone this week, after reaching 900 million users back in September.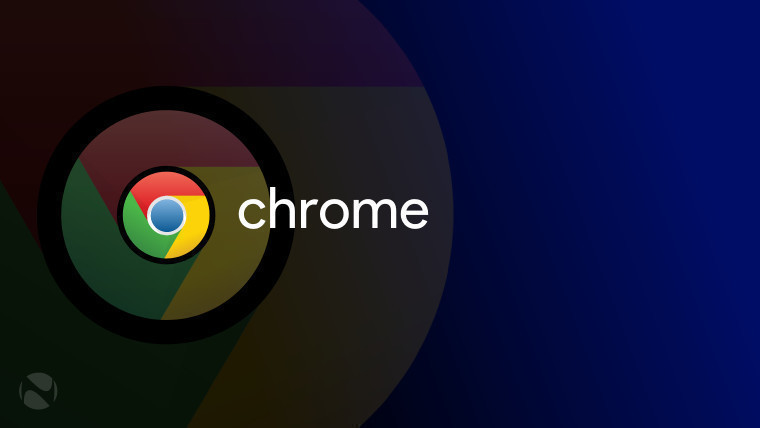 Google is preparing to make some tweaks to its Chrome web browser, bringing it in line with the company's 'Material Design' visual language.
Google's latest monthly figures show more poor progress for its Android 6.0 Marshmallow rollout. Four months after its release, the latest version of the OS has reached just 1.2% of devices – that's an even slower rollout rate than Android 5.0 Lollipop.
Samsung is the world's largest Android manufacturer – but it's also one of the worst when it comes to upgrading its devices to the latest version of the OS. The company finally began its official Marshmallow rollout this week with the Galaxy S6 and S6 edge, but so far, the update is only available in South Korea.
Meanwhile, the company has only just started beta testing Marshmallow in the US, with a limited preview release for the AT&T variant of the Galaxy Note 5.
A mobile network executive told two publications this week that Samsung won't be selling its Galaxy S7 edge+ in the UK, but that it will offer the Galaxy Note 6 there, saying that "the decision to keep the Note 5 out of Europe is now considered a mistake."
HTC acknowledged that its "flagships fell far short of expectation for the entire cycle of 2015", as the company posted a $101 million quarterly loss.
Details continue to emerge of HTC's next flagship, the One M10 – and this week, a leaked photo of the device was revealed.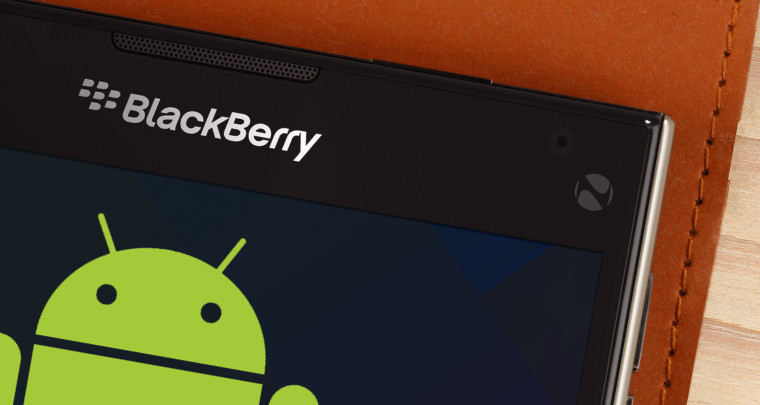 BlackBerry has played down the notion that it's preparing to ditch its BlackBerry 10 operating system in recent weeks, but an executive has since confirmed that "the future is really Android" for the company. While it will need to continue supporting BB10 for some time to come, BlackBerry will be transitioning to a full-Android line-up, and will launch two new, lower-cost Android devices this year.
There's been plenty of news on the Windows 10 Mobile front this week. Xiaomi is preparing to launch its new Android flagship, the Mi 5, later this month at Mobile World Congress in Barcelona – and it will reportedly offer a Windows 10 Mobile version of the device too.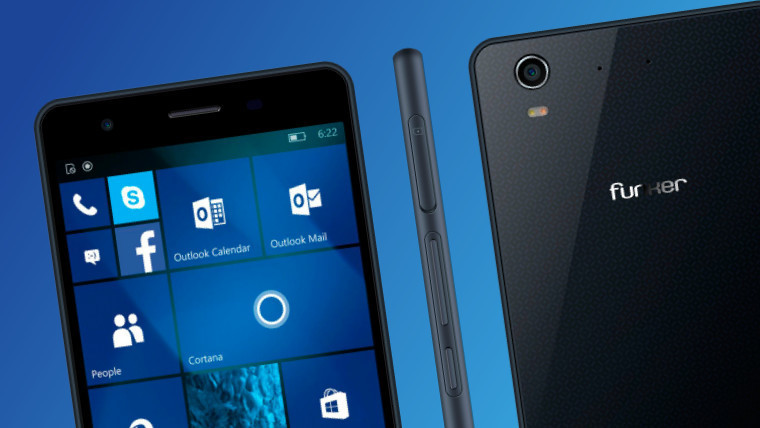 Spanish hardware brand Funker launched a new Windows 10 Mobile handset, the W5.5 Pro – but it's actually a device that we've already seen before, albeit under a different name.
VAIO, the independent company formed when Sony sold off its PC business, also unveiled a new Windows 10 Mobile phone, the upper-mid-range 'Phone Biz'. It features a 5.5-inch Full HD display, 3GB of RAM, 16GB of storage, and a Snapdragon 617 processor, allowing it to support the operating system's PC-like Continuum feature.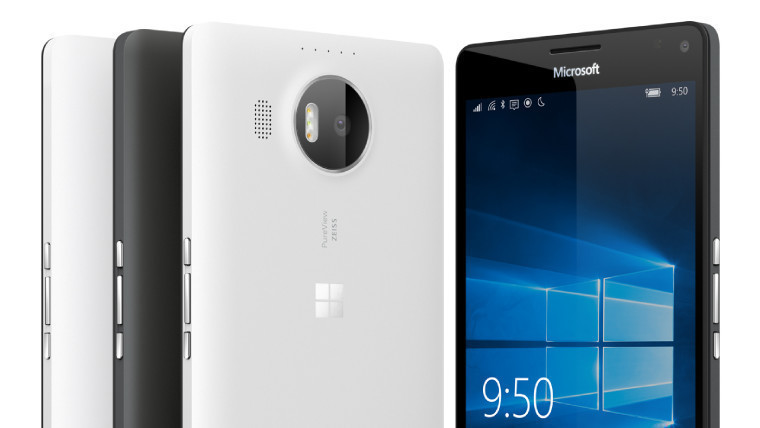 Microsoft began the rollout of new firmware for its flagship Lumia 950 and Lumia 950 XL on Wednesday, with availability expanding over "the coming days and weeks". It's believed that the company originally planned to release this new firmware last month.
The cost of the Lumia 950 keeps on dropping in the UK, where Microsoft originally listed the device at £499.99 in October. After it cut the handset's price by £50 before it even went on sale, other retailers have continued to reduce their prices even further since then. The cost of the device reached a new low this week, falling to £379.99.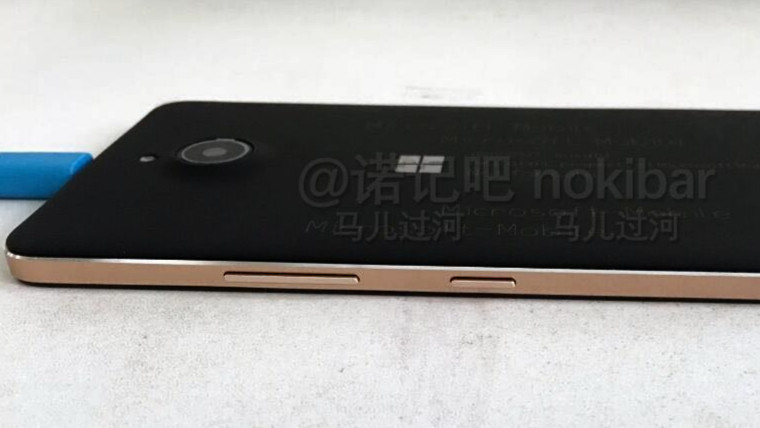 We got another glimpse of what might have been a few days ago, as photos emerged of Microsoft's cancelled Lumia 850.
New images also surfaced of the metal-bodied Lumia 650, which is expected to be officially announced this month.
It's no secret that Microsoft's mobile efforts have been… well, a bit of a disaster. Its smartphone market share plummeted from 12% in 2007 to just 2% this year. The company is drastically scaling back its own range of Lumia devices, even though Lumias account for 97% of Windows handsets, despite dozens of new manufacturers signing up to the platform over the last couple of years – so it's hard to imagine its mobile market share increasing in the foreseeable future.
And as market share declines, of course, developers have little incentive to bring their apps to the platform. While there have been many high-profile launches of apps for Windows 10 phones (and PCs) in recent months, the platform's app ecosystem continues to lag far behind those of its rivals.
Against this backdrop, we asked our readers if they're still planning to buy a Windows phone, or if the uncertain prognosis for the platform might have put them off doing so. Check out some of their comments, and be sure to vote in our poll!
On Monday, Microsoft released a new Windows 10 Mobile Insider Preview, build 10586.71, to the Fast ring, and a few days later, it pushed that build – a cumulative update with a range of fixes and improvements – to the Slow ring too.
And on Thursday, a week after releasing Windows 10 Insider Preview build 14251 for PCs, it rolled out another new version, build 14257, for those on the Fast ring. The new build is the latest from the Redstone development branch, and includes a range of bug fixes – but also a few known issues.
Microsoft also marked Chinese New Year by replacing its Ninja Cat mascot with a new, and ever-so-slightly disturbing, Ninja Monkey.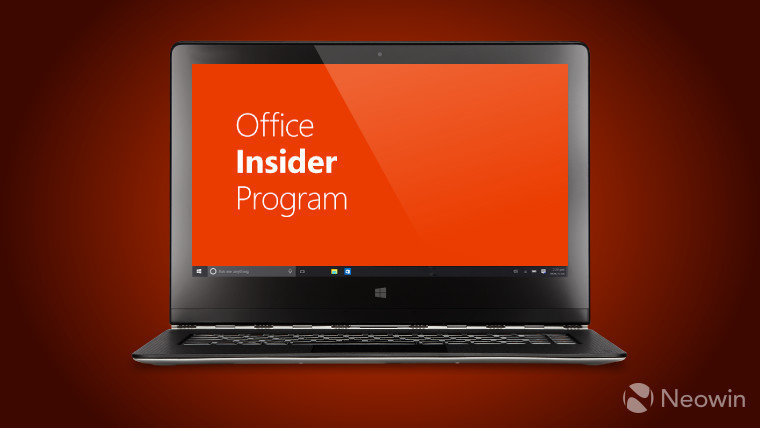 A new Office Insider Preview arrived this week too for Windows desktop users, adding various features, including a new black theme for Word, Excel, PowerPoint and Outlook.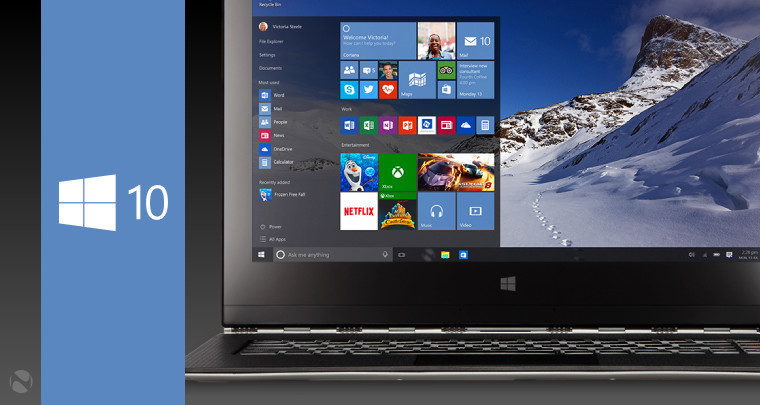 An independent survey has shown that Windows 10 appears to be finding favor with business customers, with a significant proportion of companies adopting the OS, or preparing to do so.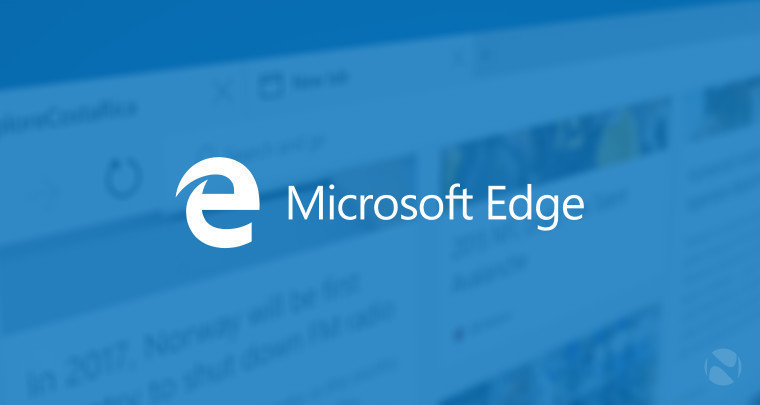 Microsoft revealed its 2016 development priorities for the Edge browser in Windows 10 on Wednesday, and confirmed that "early examples" of web extensions will be made available "soon via the Windows Insider Program".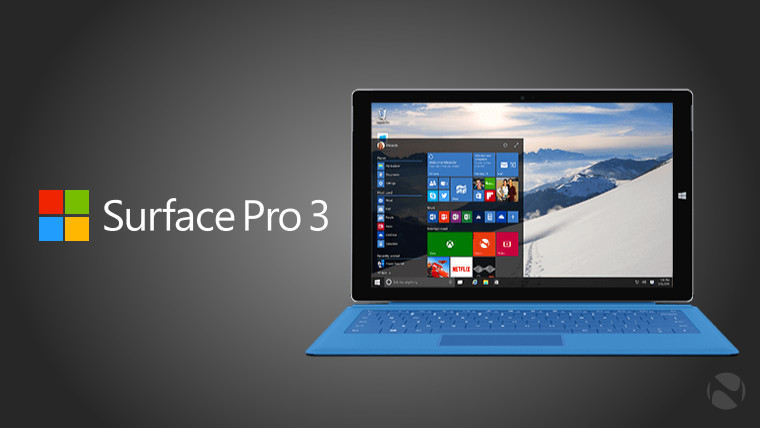 A few weeks after its Surface Pro 3 sold out on the Microsoft Store in the UK, the last-generation tablet is now out of stock on its US Store too. However, stocks of the device remain available through some of the company's retail partners, so it's not quite the end of an era just yet.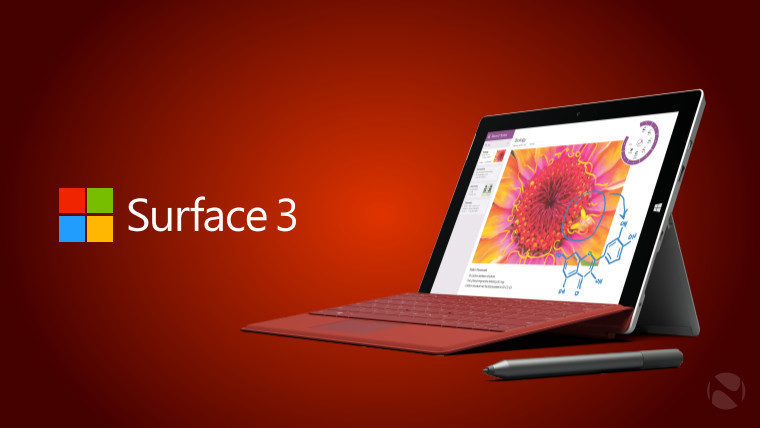 Meanwhile, the Surface 3 is currently available in the US with $100 off its regular price. Remarkably, the launch of that promotion was the third round of discounts on the tablet in three weeks, and its fourth deal on the device in less than a month, fuelling speculation that the company is clearing out stocks of the Surface 3 ahead of the arrival of its successor.
Microsoft also released new firmware for the Surface 3 on Friday, bringing improvements to the touch panel, along with Surface Platform Power Driver enhancements to improve charging.
The latest figures from independent industry analysts IDC indicate that Apple's iPad Pro, which went on sale in November, sold in greater numbers in less than two months than Microsoft's whole Surface range managed during the entire last quarter of 2015.
Apple is expected to unveil its iPad Air 3, as well as a new 'iPhone 5se' on March 15. The next iPad will likely feature a display with 4K resolution, along with improved speakers, while the new iPhone is said to include the same cameras as the iPhone 6, networking components from the 6s, and Apple Pay support.
Microsoft delivered a big update to its Bing apps on iOS and Android on Thursday. The Android update includes contextual search functionality, as well as a new look matching that introduced to the iOS version last year.
Microsoft acquired SwiftKey, developers of predictive keyboards used on over 300 million Android and iOS devices, in a deal believed to be worth $250 million. While the purchase will give Microsoft another major addition to its portfolio of cross-platform apps, the company will also be acquiring SwiftKey's machine learning and artificial intelligence technology, as well as the people who developed it.
Microsoft opened registration for its Ignite 2016 conference on Tuesday. Unlike its Build developer conference, Ignite is intended for IT pros and decision makers in business and enterprise environments.
Microsoft is testing underwater data centers, housed inside waterproof steel containers connected to fiber optic cables. Being situated underwater offers natural cooling for the data centers, while a wave energy capture system will be able to generate hydroelectric power to keep the servers running.
But we end this week with a blast from the past, as 19-year-old Scottish programmer, Andrea Fauld, brought Windows 95 to the web browser. It's not quite perfect, but it's nonetheless a remarkable feat of coding that's certainly worth a look.
Before we wrap things up, let me just encourage you to take a look at a couple of other articles which I hope will be of interest to you.
First up, news editor Christopher White reviewed the Synology DS716+, a new $449 NAS (network-attached storage) device. It performed remarkably well, achieving a very high score – but the availability of only two drive bays, and that price tag, stopped it from scoring even more highly. If you're on the lookout for a NAS device, be sure to check out the review.
And news reporter John Devon marked the second anniversary of Satya Nadella's tenure as chief executive officer of Microsoft by asking if much of the company's recent success could be attributed to its former CEO, Steve Ballmer. That's definitely worth a read.
---
The week ahead
Weeks after Microsoft delayed its planned rollout of Windows 10 Mobile for Windows Phone 8.1 devices, the company still hasn't given any clear indication of when it will begin the upgrades. We'll be on the lookout for an official announcement in the days ahead, as it's expected to begin the rollout sometime this month.
The Lumia 650, which was reportedly due to be announced earlier this week, could make its official debut next week instead, but most reports point to an unveiling during the following week, on or around February 15.
We're also expecting to hear more in the coming days about some of the devices set to make an appearance at Mobile World Congress later this month. Neowin will be there to bring you coverage of those announcements when it begins on February 22, along with hands-on time with the most exciting devices to be launched there.
Along with the usual mix of official news, juicy rumors, and intriguing insights, it should be another exciting week!
---
As ever, there's plenty more to read across the site – including loads of interesting discussions over on our forums. From all of us on the Neowin team, have a great weekend!