Back in 2018, Bose had launched two pairs of sunglasses that came with speakers and a microphone. The product category was dubbed Bose Frames, and the models were Alto and Rondo. Today, the company has announced three new additions to the Frames lineup - Frames Tempo, Tenor and Soprano.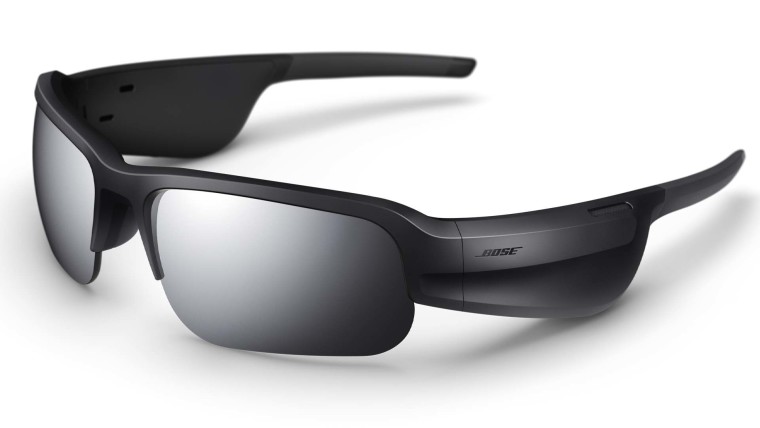 Out of the three, Bose Frames Tempo are supposed to be the best in performance. They are designed for outdoor activities, and are durable, flexible, and lightweight. The Frames Tempo can fit under protective helmets. They are scratch and shatter proof, and sweat and weather resistant too. They come with custom spring hinges, and the temple tips are designed to provide stable comfort. The nose pads come in three different shapes to keep the sunglasses in place irrespective of the activity being performed while wearing them. The polycarbonate lenses that come as standard have 12% visible light transmission, but other options are available to choose from, which include medium (20%), medium-to-low (28%), and low (77%) light transmission levels.
Each arm is equipped with a speaker, so a total of two speakers and as many microphones provide sound input and output facility. Frames Tempo are expected to last eight hours on a single charge, and come with a USB-C interface.
The Bose Frames Tenor and Soprano differ only in the shape of their frames, and are designed for everyday use. Each arm of the glasses is equipped with a speaker, and Bose claims they provide better bass than their predecessors. A couple of microphones complete the setup. The expected battery life of these glasses is five-and-a-half hours on a single charge, and they can be topped up via a custom 4-pin charging cable that comes in the box.
Bluetooth 5.1 serves as the connectivity medium in all three models. Voice communication over phone calls or commands given to virtual assistants is improved by signal processing. The glasses are touch-enabled, and support music playback, volume control, and call handling.
The Bose Frames Tempo, Tenor and Soprano will cost the same amount of $249.95 each.