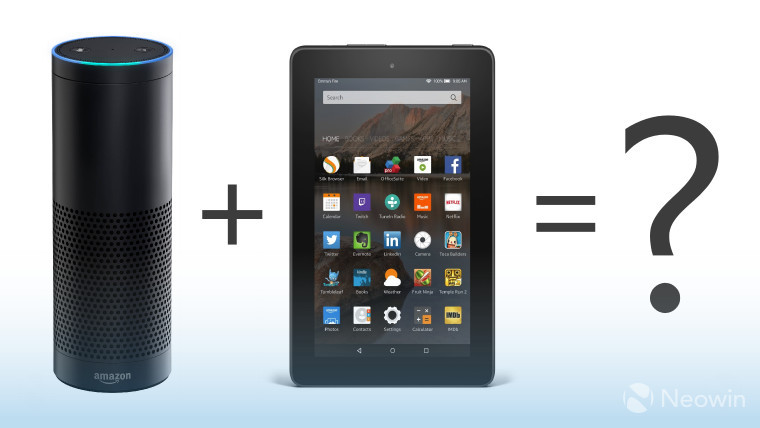 Amazon's digital assistant, Alexa, debuted on the company's Echo home speaker hub, and it's recently been made available on some of its Fire tablets too. But now, Amazon is also said to be working on a 'premium Echo-like speaker' that also has a screen.
According to Bloomberg, citing unnamed sources, the new device will have a touchscreen around seven inches in size, in order "to make it easier to access content such as weather forecasts, calendar appointments, and news". The device is supposedly intended for use in kitchens, and its display will reportedly "tilt upwards so the screen can be seen when it sits on a counter and the user is standing".
The description makes the device sound an awful lot like an Amazon Fire tablet bolted to an Echo speaker; in fact, the report also states that it will use the same Fire OS that comes on its tablets, albeit with certain 'optimizations'. Like the Echo, the device will still respond to voice commands and enquiries, but its display will offer features like 'pinning' items such as photos and notes to the home screen, in the same way that you might do so on the door of your refrigerator.
It's said to feature improved speakers compared with the existing Echo, capable of playing "high-quality audio at all volume levels". Along with the touchscreen, that will enable Amazon to attach a higher price tag to the device compared with its existing Alexa devices, although an exact price has not yet revealed.
Amazon is expected to unveil the new tablet speaker with touchscreen in early 2017.
Source: Bloomberg