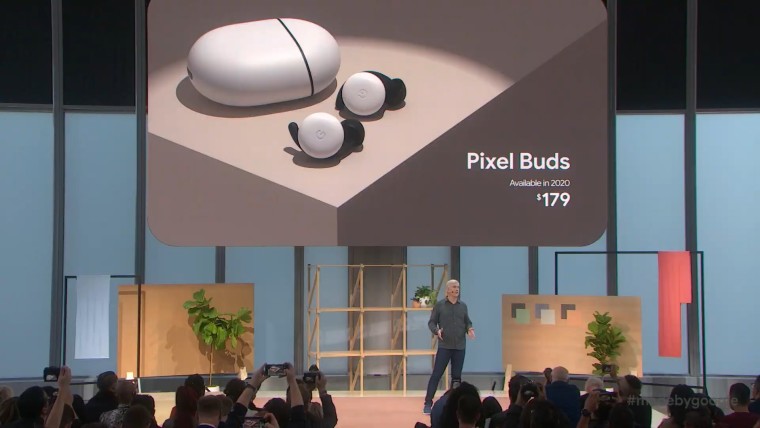 During its latest Made by Google event, the Mountain View company introduced a new pair of earbuds, called Pixel Buds. They're the company's first truly wireless earbuds, as previous iterations have had a cable connecting the two buds, but that's no longer the case.
The new Pixel Buds offer some interesting capabilities, starting with long-range communication with Google saying you can leave your phone in your room while you go outside, or in a locker while you're at the gym. More specifically, the buds should still work up to three rooms away when you're indoors, and the range should be about the length of a football field when you're outside.
Google also touts the battery life of the devices given how small they are. The Pixel Buds sit almost flush with the user's ears, but they offer five hours of listening time on a single charge, and up to 24 hours when combined with the included charging case.
In terms of audio, Pixel Buds are also smart, much like Google's other devices. Audio volume will be automatically adjusted when you move across environments with different levels of noise, and the beamforming mics are designed to capture only the user's voice. The buds also rely on "voice accelerometers" to detect speech through the user's jawbone.
Despite being announced today, the new Pixel Buds aren't coming until next spring, when they'll go on sale for $179. Google says it will reveal more information about the Pixel Buds later on.